France: Third stadium sponsored by Allianz
source: lequipe.fr; author: michał

After naming rights contracts in Germany and Australia the insurance giant bought another stadium name. This time in France and with quite an original name – Allianz Riviera. "L'Equipe" report.
First it was the Allianz Arena in Munich, one of the biggest naming rights deals to date. Then Allianz attempted to rename the new Giants stadium in New York, but was blocked by local Jewish community.
Finally in 2012 they managed to sign two contracts already. First for the Allianz Stadium in Sydney. And today Nice municipality informed that their Euro 2016 venue will also have Allianz in its name.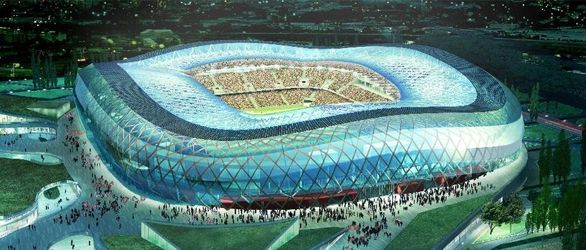 This news confirmed rumors that were around since May, that Allianz will buy the name of one of France's new stadiums. Nice Eco Stadium was the biggest candidate from the start as the president of Allianz France is at the same time a councilor in Nice.
Now we have the name officially set to be Allianz Riviera and we know most important information about the contract. It will last 9 years with the municipality receiving €1,8m per year (€16,2m in total).