Paris: Location of France's largest stadium on Friday
source: info-stades.fr

It will be the biggest competition to existing Stade de France, so no wonder it's going to stand on the opposite side of Paris. Two locations are available and the final decision will be made on Friday, June 29th – info-stades.fr reveals.
Plans are discussed since 2010. French Rugby Federation (FFR) wants a national stadium of their own since they're far from satisfied with the treatment at Stade de France.
Their future home is to have 82,000 seats, possibly retractable roof and is to cost €600m. Of that amount €250 will be FFR's part, rest should be supplied by commercial partners.
The final look is yet to be established, but before that happens, we need to know its location. Two plots are possible after four others were dropped before. Each of them represents a different concept and which one is better? The FFR will announce on June 29th, at noon. As seen on the map below, both locations are far from main competition, Stade de France and Parc des Princes.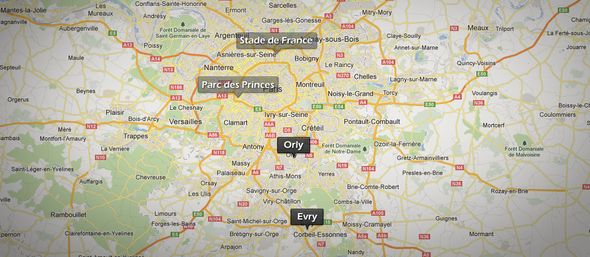 First is the Thiais-Orly land, just behind the 2nd ring of Paris bypass, with good rail connection and France's 2nd largest airport in the neighborhood. These are main advantages that make it an attractive and accessible destination for both sporting and entertainment events. A very initial rendering below.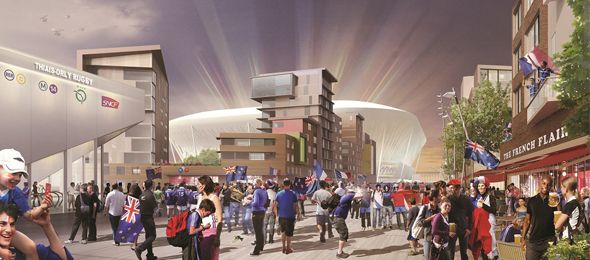 Second idea is to built the ground in Evry, a town in the outskirts of Paris, some 25km from the centre. Depsite the distance, seemingly a disadvantage, it already has a decent road and rapid rail connection. Additionally there's much more space available for development of other commercial precincts (133 hectares in total). A very early look at the site: