New stadiums: Foggia and Fano
source: StadiumDB.com; author: michał

One of the largest venues in Italy that our database missed is now available for viewing. And since Italians scored 2 against Germany tonight, there's also the Fano stadium to see.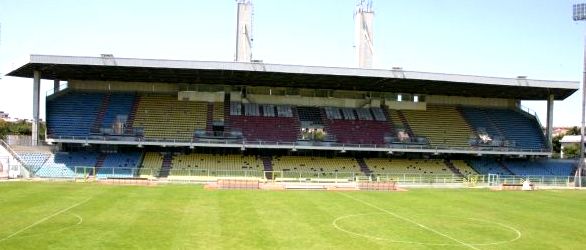 It all started from a modest wooden stand back in 1925 and making it officially a stadium three years later. First concrete section came in 1932 and the wooden one was replaced by another concrete structure in 1937 – far enough from the pitch to incorporate a running track. Along with war reconstruction funds came two curves behind goals and the venue was complete.
Not for too long, though, as in 1964 the track has been removed. Foggia fans had to wait a while for new stands. First one, on the east, came in 1974 and two end sections in 1980. In 1985 came floodlight masts and the redevelopment was complete in 1991 with the new main grandstand.
Last major works included conversion into all-seater in 1998. Since then it's not only used by US Foggia, but also for non-sporting events, like the 2010 Eros Ramazotti concert.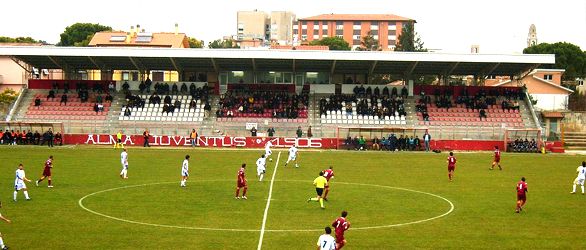 The modest venue of Fano exists since 1930 and hasn't changed much since then. Only the main grandstand received cover and over 500 seats, while to remaining stands – one alongside and one at endside – remain uncovered terracing.
When opened, it was commonly known as Borgo Metauro, but later adapted the name of Stadio Raffaele Mancini, honoruing a player that ended his carrier here.