YouTube: Top 20 Biggest Stadiums in the World
source: StadiumDB.com; author: Kuba Kowalski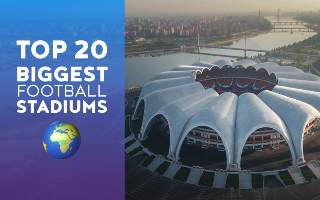 From Qatar's brand-new Lusail Stadium to North Korea's breathtaking Rungrado May Day Stadium, you'll see these huge arenas up close and learn about their unique history and technological applications. So sit back and get ready for the 20 greatest stadiums in the world!
Every year, new stadiums are built around the world, breaking new records. Which venues are the biggest in the world? We present the 20 most powerful arenas from five continents where football or American football is or has been played. Most of the venues listed are in the United States, but there are plenty of surprises on the list - including the African stadium in Johannesburg, which hosted the 2010 World Cup final.
Don't forget to like the video, subscribe and leave a comment. Which of the shortlisted stadiums are surprising for you?