YouTube: Arena MRV Officially Opened!
source: StadiumDB.com; author: Kuba Kowalski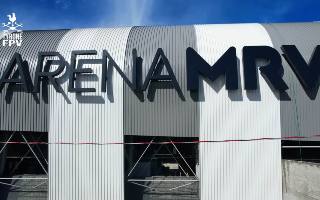 Many years of planning, many months of building and finally, after all tryings to fulfil the dream of the new stadium in Belo Horizonte, MRV Arena officially opened. Celebrate it with us - watch our video which contains the newest photos and materials.
Get to know Arena MRV
Brand new private stadium of Atlético Mineiro is located in western Belo Horizonte, in the Califórnia district. It was Brazil's first planned metropolis, and was built in 1897. Belo Horizonte, like many other cities in Brazil, is completely surrounded by forests and mountains. The club acquired a lucrative plot of land for their venue from MRV Engenharia, placed beside a major avenue and near the ring-road connection.
Arena MRV is a multi-purpose stadium with a seating capacity of up to 46,000 people. The project was initiated by the Brazilian football team Atlético Mineiro, who wanted to create a modern, world-class stadium for their fans. The venue has been built with sustainability in mind, featuring a range of eco-friendly features such as rainwater harvesting and solar panels. It has also been designed to be fully accessible to people with disabilities, with features such as wheelchair-friendly entrances and seating areas.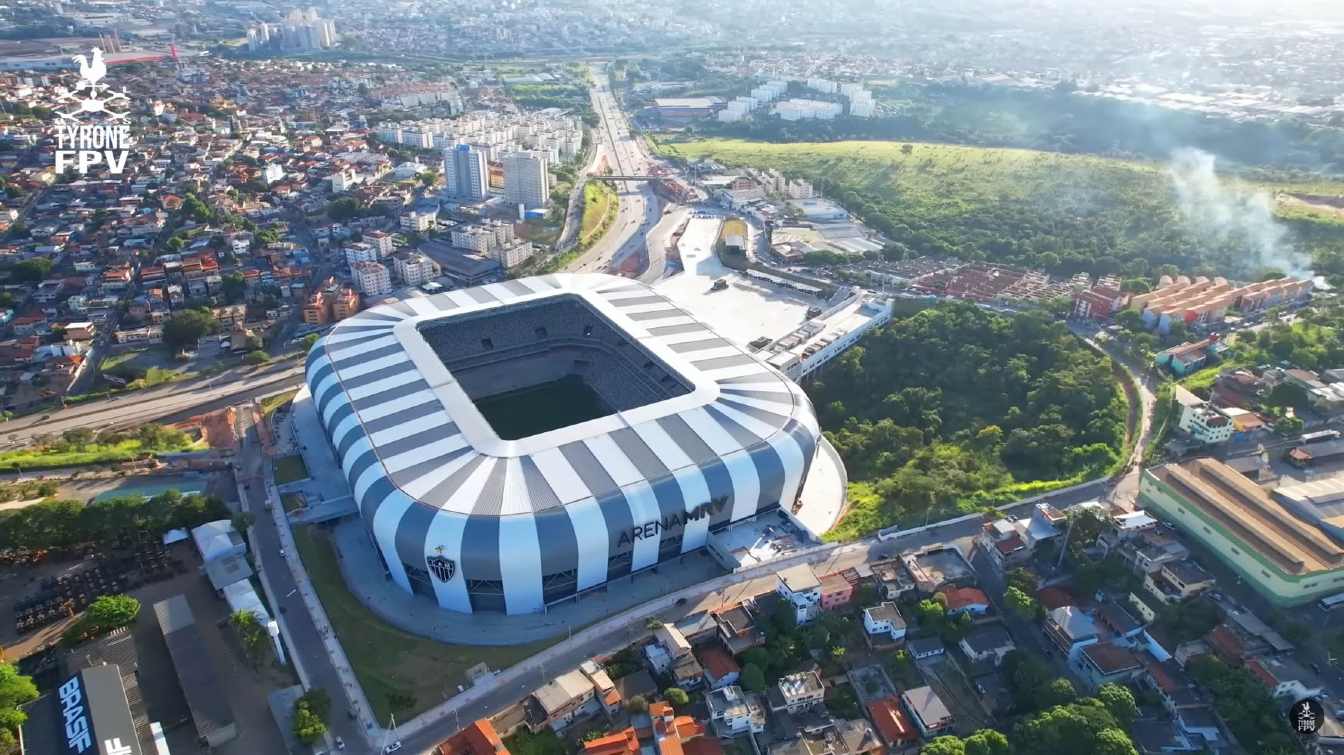 © Tyrone FPV
Big day for Brazil
In addition to hosting soccer matches, the Arena MRV will also be used for other events such as music concerts and cultural festivals. The stadium's flexible design allows for a range of seating configurations, making it suitable for events of different sizes. The Arena MRV is expected to generate significant economic benefits for the region, creating jobs and attracting visitors from across Brazil and beyond.
It's high time for MRV Arena to open and, on this occasion, host 5 events under the banner of the BH Festival. This event features the installation of posts, marking the field lines and the first official shot on goal. The new stadium, located in the country where people live and breathe football, is impressive and for sure some top clubs in Europe would be proud of such a venue. Which European club would MRV Arena fit into in your opinion? Don't forget to subscribe to our channel and comment!