England: Manchester City's multi-million project
source: StadiumDB.com; author: Kuba Kowalski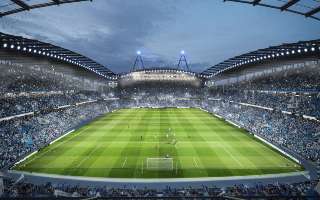 More and more stadiums of leading European clubs are either in the process of being redeveloped or there are plans to renovate these facilities. One of these is the Etihad Stadium, the concepts for which have been taking shape over recent weeks. What do the latest visualisations look like?
Bigger stands at the Etihad
Earlier this month - on April 18 - Premier League officials applied for planning permission for the redevelopment of the stadium's north stand, which will increase the venue's capacity by 7,700 extra seats, bringing the total capacity of the stadium to more than 61,958. The club from the blue part of Manchester has released new images of the plans for the Etihad Stadium expansion designed by Populous. The renovation is expected to cost around £300 million.
The world-renowned studio has already helped expand the Etihad's South Stand for the 2015-16 season, adding hospitality and entertainment space at the south end of the stadium. The design also utilised the existing masts and cable net roof of the original venue, keeping the same shape and matching façade.
© Manchester City FC
Sporting and community benefits for Manchester
The façade of the proposed U-shaped extension - facing Joe Mercer Way - will stand out from the stadium, with a 400-bed hotel and retail area on the outside, resembling sails. These will aim to reflect the city's nautical heritage. Manchester City has announced that there will be four storey LED screens on either side of the U-shaped structure. An all-weather fan zone capable of accommodating 3,000 people will be built between the new hotel and commercial buildings, covered by a steel canopy.
The planning application follows an almost five-month consultation process on Populous' designs. When work on the development began in December, the club stated that the new entertainment and catering space in the north stand would help transform the Etihad into a "year-round leisure and entertainment destination", while improving the match-day experience for fans and residents. Manchester City FC claims construction should begin before the end of the year, provided planning permission is granted, and the new north stand will be ready for the 2025-26 season.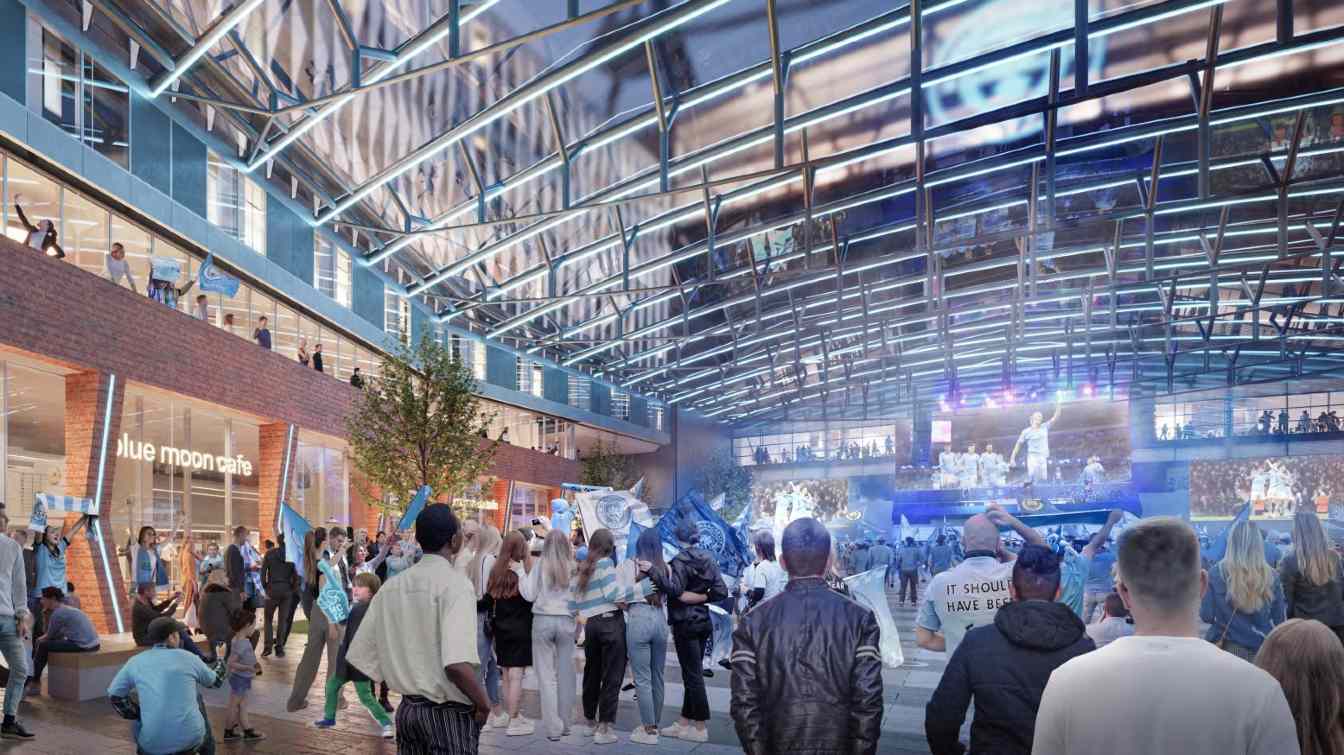 © Manchester City FC