England: Floating car park at the stadium?
source: StadiumDB.com; author: Kuba Kowalski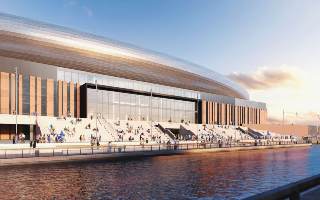 The construction of a new facility will not only benefit the blue side of Liverpool, but also has to do with the upcoming European Championships, which, possibly, will be held on the islands. The Everton Stadium project may include an unusual idea.
Everton Stadium part of EURO 2028
Whatever sporting result Everton achieves this Premier League season, in the relatively near future fans and players of the club from Liverpool will see a stadium featuring a brick, openwork and metal facade, glazed on the north and south sides. The facility will fully blend into the surrounding watery, harbour-like landscape most likely in 2024.
Four years after construction in Liverpool Docks' scheduled completion, the European Football Championships may take place. The UK and Ireland are competing with a Turkish bid to host the event. Everton Stadium, along with the City of Liverpool as a partner in the joint UK and Ireland offer, also wants to host the prestigious tournament. In addition to The Toffees' arena, nine other stadiums are on the list. It is not yet clear which option will be chosen, but you can benefit from a different offer - 1 pound deposit casino.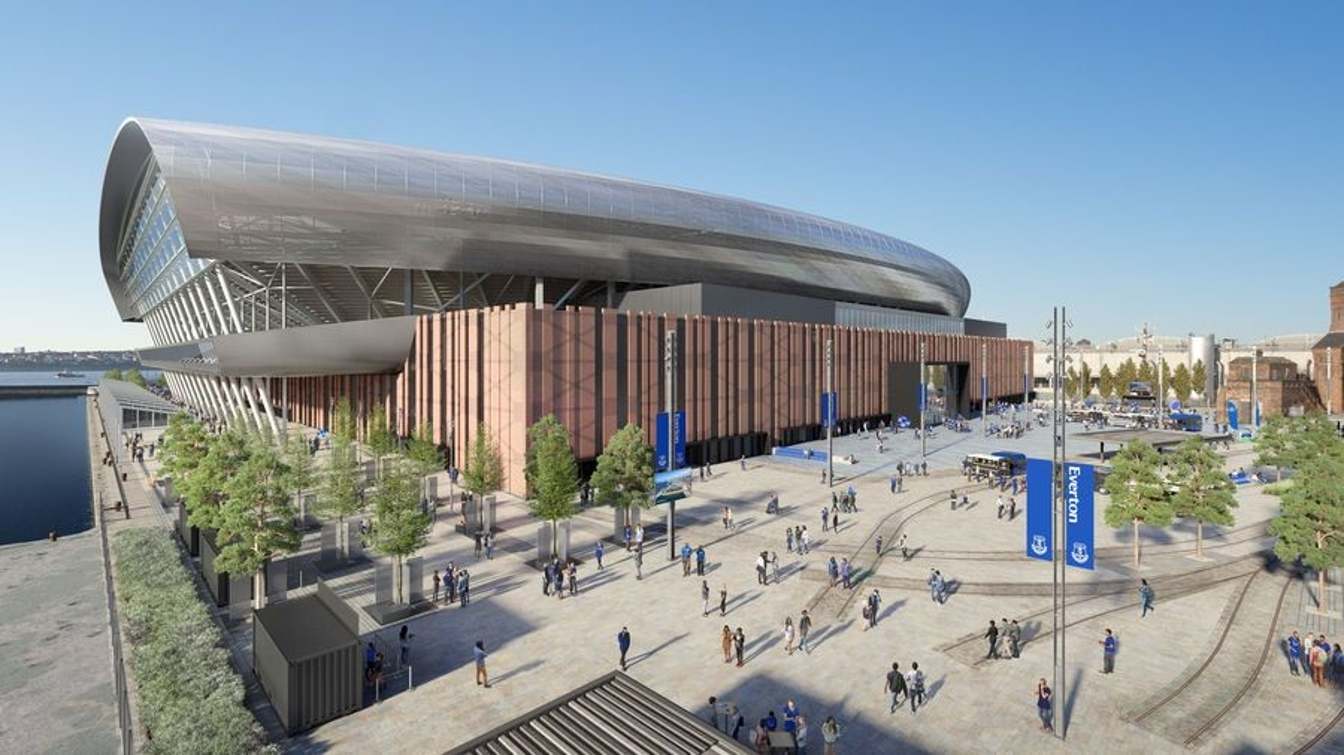 © Everton FC, Pattern Design
An unusual idea part of the Everton Stadium project?
The venue, located in the north of the city, is not currently adequately accessible by public transport and is a half-hour walk from the city centre. Providing sufficient parking on match days will also be a challenge. A possible solution to this latest problem has been put forward - a floating car park at Nelson Dock, which is next to Bramley-Moore.
In March, Sir Michael Bibby, chairman of Bibby Line Group (BLG), accepted an invitation from Everton to visit the stadium site. BLG is one of the oldest businesses in the city - it has been in operation for more than 200 years. One of the company's branches, Bibby Marine, specialises in the supply of offshore platforms. These are typically used to provide accommodation for workers in the oil, gas and wind energy production sectors. However, Sir Michael believes that one of them could be adapted as a floating car park.
"I visited the Everton stadium site at Bramley-Moore Dock and noticed the lack of transport links to the site. I think there is a great opportunity for a floating car park there, which could be located beside it at Nelson Dock. I have an idea for the project and will look at the possibilities for it" - said the BLG chairman. Will the original yet functional idea come to fruition?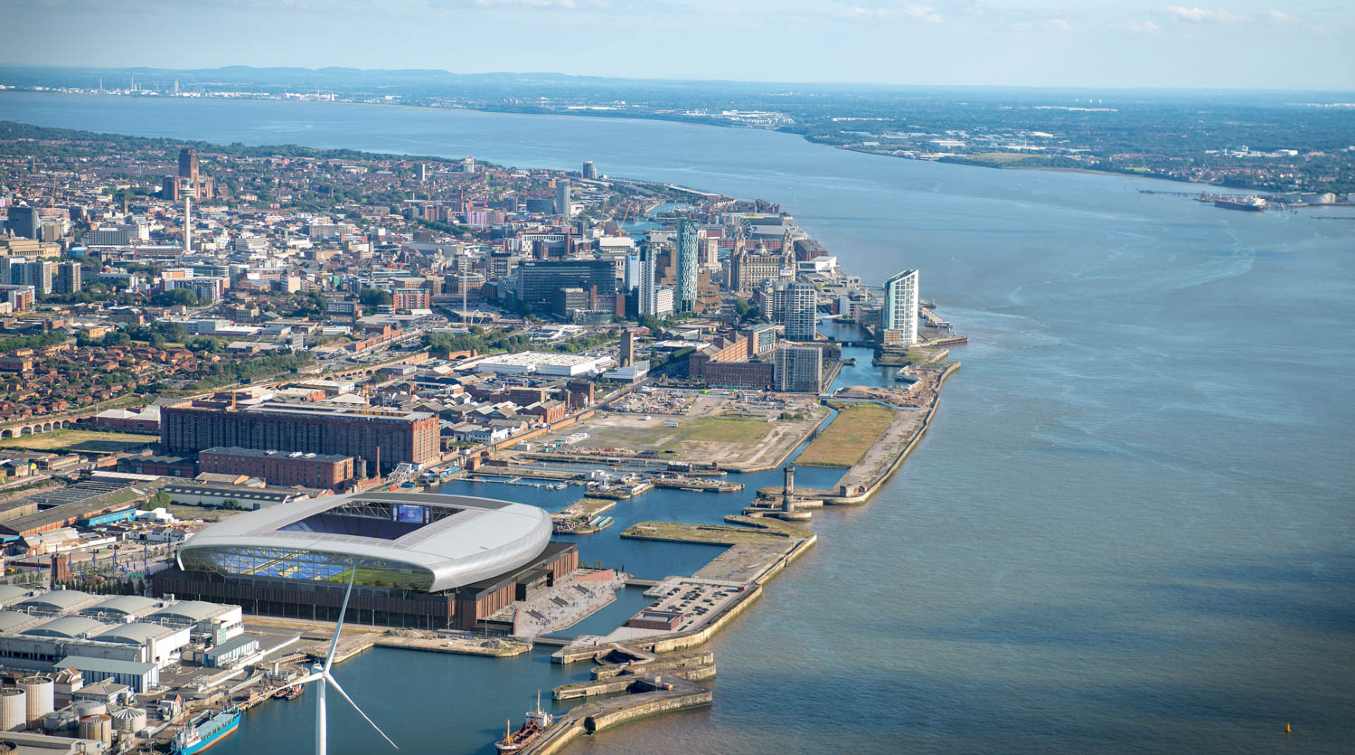 © Everton FC, Pattern Design