Stadium of the Year 2022: When the winner will be known?
source: StadiumDB.com; author: Kuba Kowalski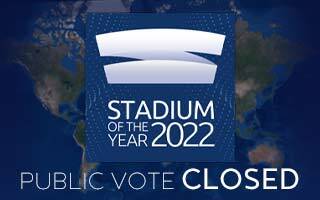 30 days during which you chose the best stadium built in 2022 has passed. What a time it was! Changing leaders, duplicating the number of voters relative to the previous year and surprising results. How many of you took part in the competition and which arena won?
24 524 of you contributed to this year's results! The stadiums' fans were quite consensual when it came to choosing the winner, but for now we will not reveal which arena is the lucky one. We would like to take this opportunity to extend our thanks to everyone who took part in the Stadium of the Year contest. It has been an exciting and engaging process, and we are grateful for the incredible participation from around the world! What should be appreciated as well is the unity of clubs' supporters which was undoubtedly one of the main factors deciding about the final standings.
We are thrilled to announce that the winner of the Stadium of the Year contest will be revealed on Monday, 20 March, at 15:00 [CET]. We can't wait to share this exciting news with all of you, and we hope that you will continue to follow our journey as we celebrate the most impressive stadiums from around the globe. We hope to meet your expectations next year, when the next edition of Stadium of the Year will take place.
Watch a video presenting all nominated venues to refresh your memory about this year's candidates: