YouTube: MLS Stadiums
source: Stadiumdb.com; author: Kuba Kowalski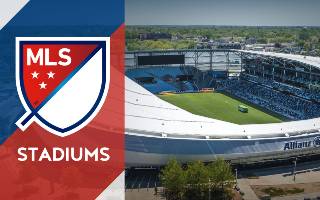 MLS is known for the famous players, who decide to move after a career in Europe, like Beckham or Ibrahimovic. However, the stadiums that grace each league match should not be overlooked. They are certainly a bit different from the European ones, but nevertheless many of them are worth special attention.
The history of MLS dates back to 1993, shortly before the 1994 World Cup. The first season was played 2 years later, with 10 teams participating. Currently, teams are divided by geography - into the Western and Eastern conferences. For example, in 2023, 14 teams were entered in the Western Conference, while 15 teams were entered in the Eastern Conference.
See if the stadiums of Major League Soccer teams match your expectations, and let us know in the comments which stadium impresses you the most!