Japan: Nagasaki Stadium City has a titular sponsor
source: StadiumDB.com; author: Maciek Ściłba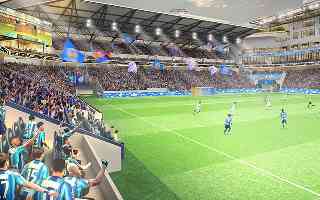 Construction of the Nagasaki arena started just over six months ago and is gradually moving forward. Although the investment is at an early stage, there is some success to speak of. It is already known that there will be a sponsor stated in the name of the facility.
Nagasaki Stadium City is being built for the V-Varen Nagasaki club in the J2 League. The venue is to have a football-specific function and meet all the needs of the future user. Its capacity is expected to be quite modest, at 20,000 seats. However, this does not mean that it will be unremarkable. The sections are to be two-storey and almost completely covered.
Stadium infrastructure
A hotel will be built above the main stand, from which visitors are expected to have a perfect view of the pitch. Such structure is truly unique in the world. Those who will not be able to take advantage of the unique offer of this hotel can play on the best sports betting sites and will certainly not be disappointed with such an alternative. The attractions do not end there. In addition to match days, there will be a zip line installed over the crown of the stadium, which will be used to slide over the pitch. In addition, the complex will also include a 6,000-seat indoor arena and a shopping center.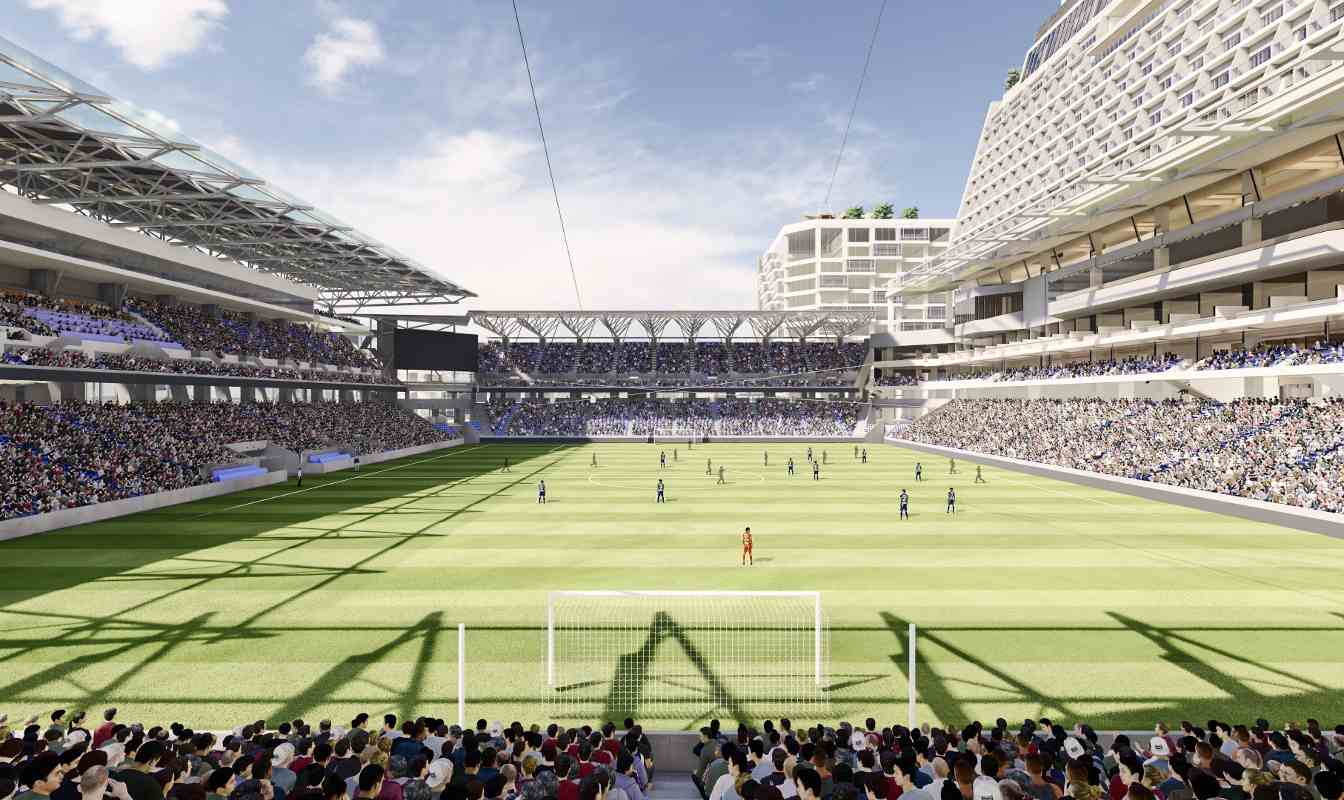 © Japanet Holdings
The cost of the project
According to calculations, the entire complex is expected to cost ¥70 billion (€494 million). Rising prices may cause this amount to increase. However, it was decided to look for solutions that could relieve the tight investment budget. At the beginning of 2023, Japanet Holdings Co, Ltd and SoftBank Corporation announced an information and communication technology (ICT) partnership for the stadium under construction. Additionally, as part of the agreement, SoftBank has become the title sponsor of the facility under construction. The deal will run from 2024 to 2028, at which time the arena will be renamed "PEACE STADIUM Connected by SoftBank".

It is also worth taking a closer look at the cooperation between these companies regarding the mentioned technologies. Japanet Holdings is preparing a dedicated smartphone application for the venue operator to make it easier for fans to use the services. Among other things, it will allow them to order food in the catering areas and receive information on whether the meal is ready. In addition, they will receive notifications related to the availability of parking spaces and venues within the complex. There are also plans to implement "Autonomous Stadium" system to optimize the flow of people through the various concourses and inform them whether it is better to get to the stands through another entrance.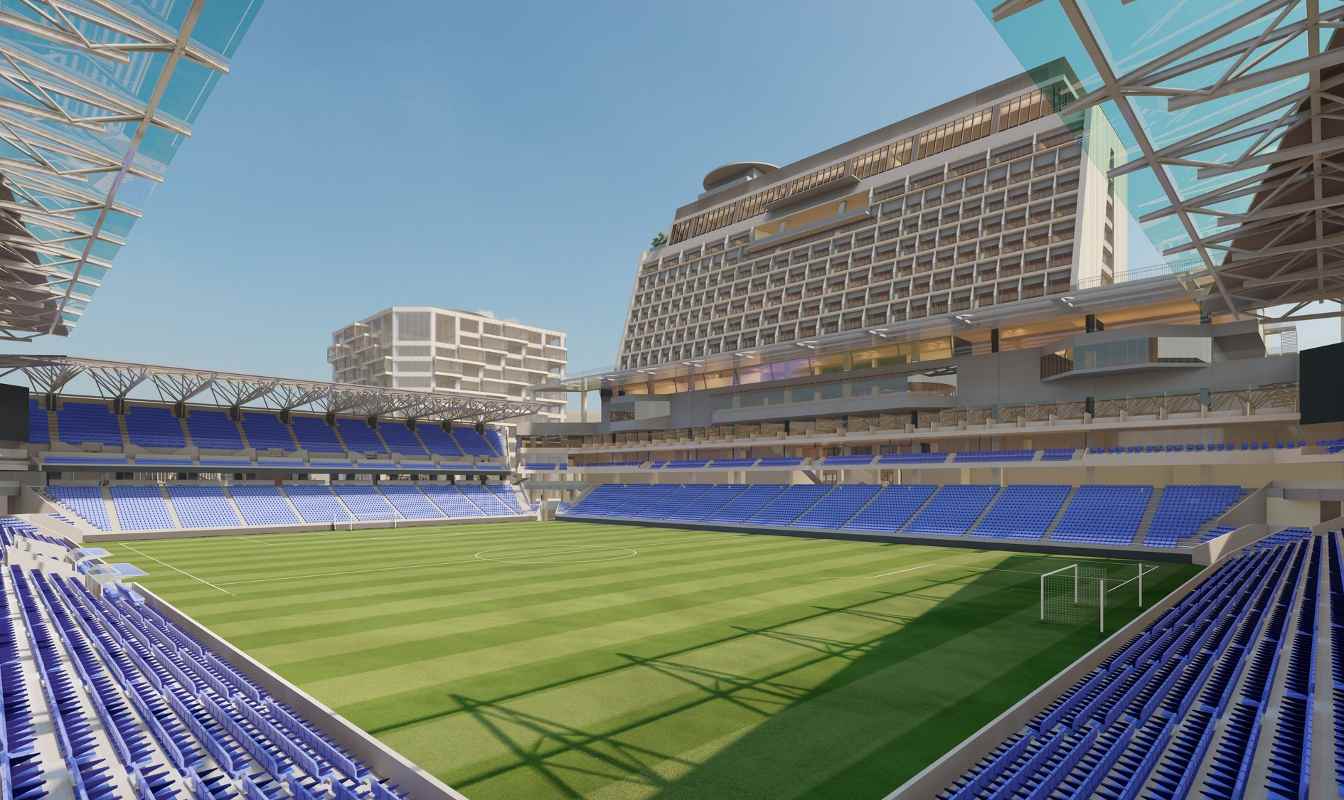 © Japanet Holdings