Italy: AC Milan has a plan B prepared
source: StadiumDB.com; author: Maciek Ściłba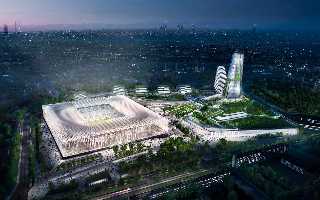 The public consultation for the upcoming construction of a new facility, which would be used by AC Milan and Inter, has ended. Their outcome is still unknown. "Rossoneri" have, however, decided to prepare a fallback option in case they fail.
Milan's two biggest clubs have been working hard on a plan to leave the legendary San Siro for several years now. Once both tenants have moved out of the run-down arena, its maintenance will no longer be profitable in any way. As a result, back in September, city councillors approved a plan to demolish the stadium, which has a very rich history by hosting FIFA World Cup and UEFA Euro football matches, as well as Champions League finals and the predecessor of the Europa League – UEFA Cup.
AC Milan and Inter's plans set that their new home will be built right next to Stadio Giuseppe Meazza. The year 2023 is expected to be dedicated to get all the necessary permits for the start of the project. Its start, on the other hand, is scheduled for early 2024. Its duration was estimated at 3.5 years, which would mean that the "Rossoneri" and "Nerazzurri" teams would leave San Siro in mid-2027. Alongside the new arena, commercial and retail buildings would be built by 2030, as well as recreational infrastructure and green spaces. The entire operation would cost €1.2 billion.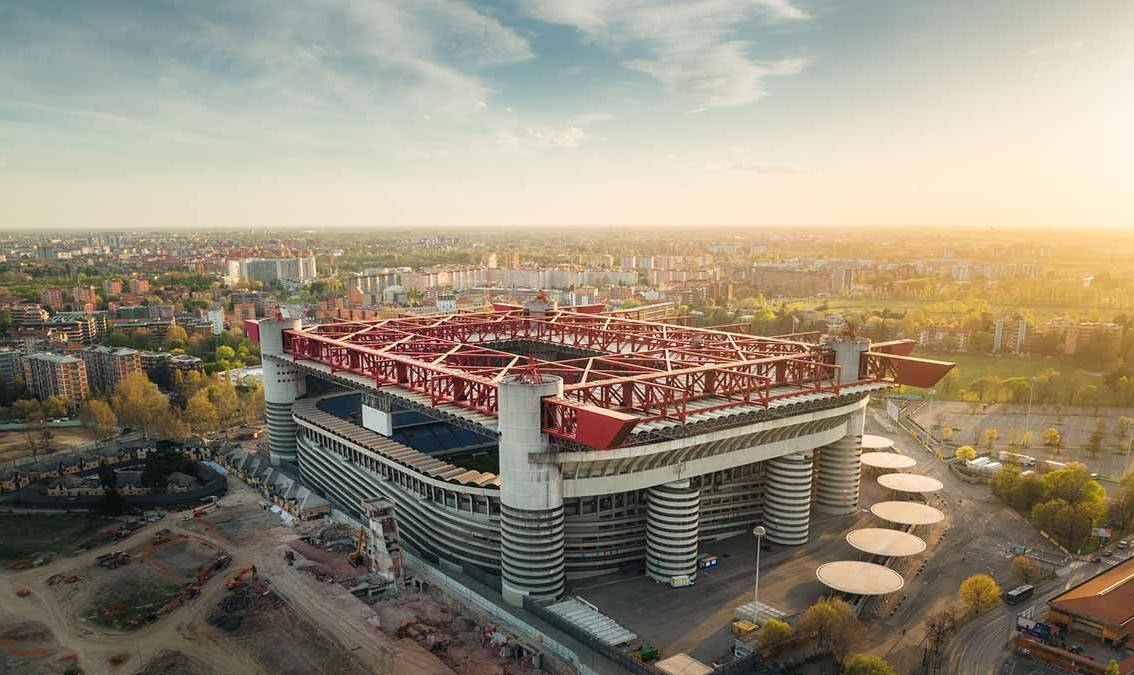 © Grzegorz Kaliciak / Stadiony.net

Unfortunately, not everything is going swimmingly. Bureaucratic procedures, as well as the necessary public consultations, have slowed down the project considerably. AC Milan's management seems to be particularly tired of this turn of events. The uncertainty surrounding the local community's final say on the demolition of Stadio Giuseppe Meazza and the development of the surrounding area has led them to commission the preparation of a contingency plan in case the project is blocked.

It turns out that the alternative of building a facility in Sesto San Giovanni, 16 kilometres away from the existing arena, has still not been abandoned. This shows that Red Bird Capital, the company that owns the current Italian champions , is determined to achieve its goal of playing in its own modern stadium later this decade. Pushing for this location as a plan B is no coincidence.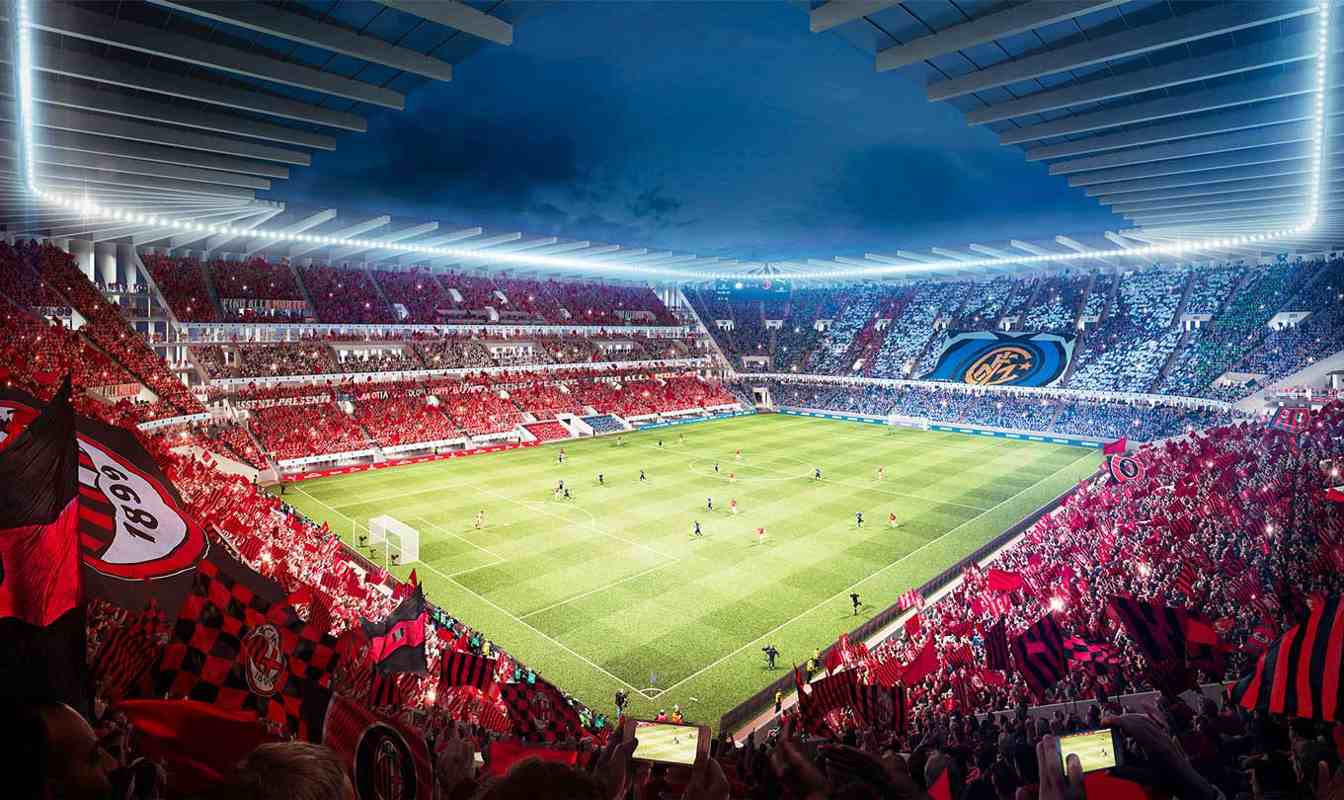 © Populous / Nuovo Stadio Milano
Sesto San Giovanni is a town just north of Milan, lying right on its border. It is home to a disused ironworks, leaving the area in need of revitalisation. It is precisely the new football arena, together with a large amount of green space would strongly enhance its attractiveness. In addition, Sesto has very good transport links. The terminus here is metro line 1, which takes 18 minutes to reach the Duomo. In comparison, it takes 20 minutes to get from San Siro to the Duomo by metro. There is also a train station nearby and Linate airport is less than 15 minutes away by car.

Also in favour of the idea of building the facility in this town is the fact that Sesto does not fall under the jurisdiction of the Milan city council. The smaller resort has its own councillors, more favourably disposed to the idea of building one of Italy's largest and most modern stadiums within their city. They know that it will be a huge opportunity for the town to attract the millions of tourists who visit Lombardy every year. It is not yet known whether, should the contingency plan be implemented, AC Milan will invite Inter to participate in this investment. For the "Rossoneri", an 'exclusive' facility seems to be a very tempting option.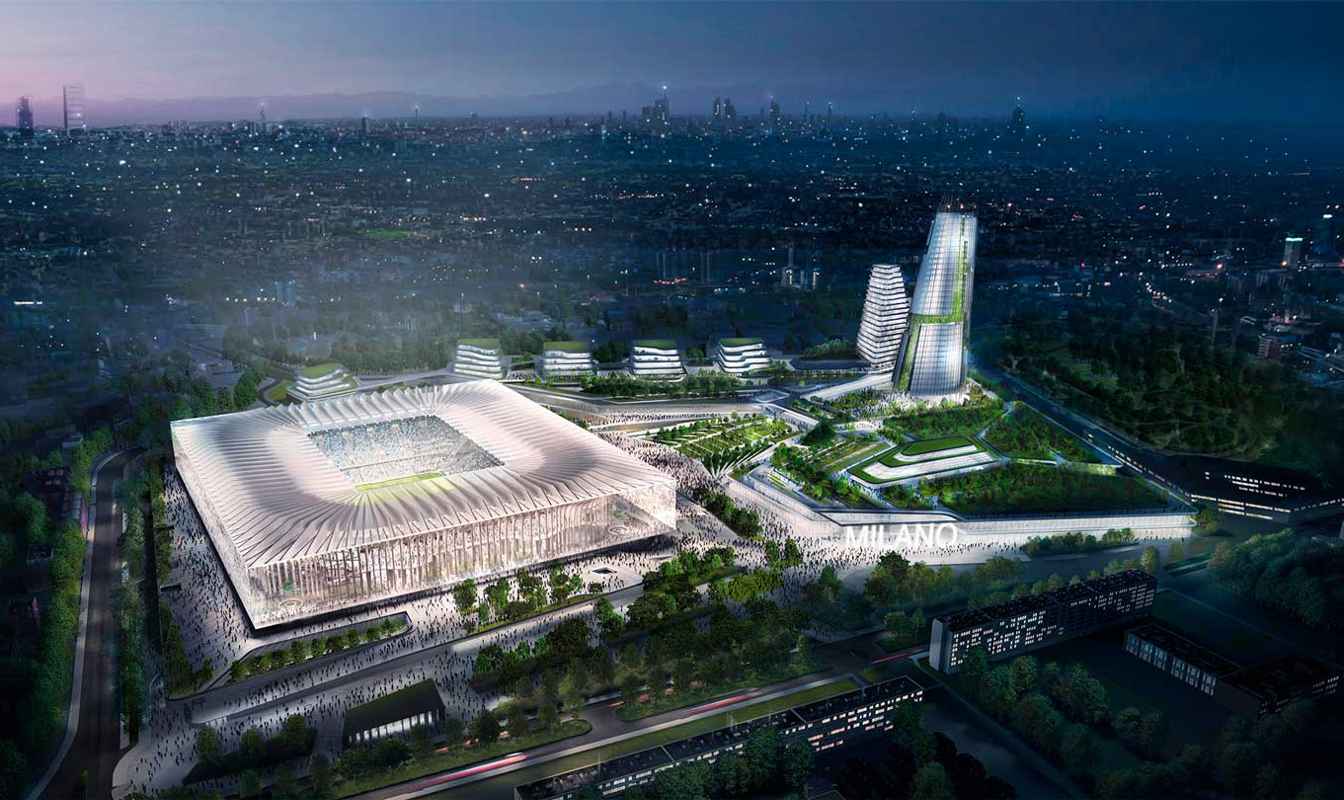 © Populous / Nuovo Stadio Milano