England: Stadium artwork in London
source: Stadiumdb.com; author: Kuba Kowalski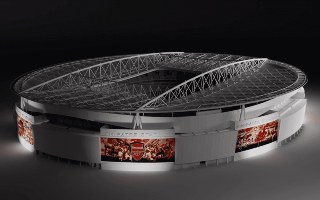 A collection of artworks, created over the last few months, will be placed on the exterior of Arsenal's stadium. There will be plenty of references to the club's history and elements that relate to 'The Gunners' community.
At the time of its opening, Emirates Stadium was the second largest football venue in the Premier League and the third largest in England. The stadium is known as a model in making a profit from its matchday activities. In a short period of time it has overtaken the much larger Santiago Bernabeu in this respect. However, the huge profits come at a price - tickets for Arsenal matches are among the most expensive in the world.
Around the arena you can find statues of legendary footballers who once wore the red jersey. Those arriving to watch a match are greeted by effigies of Thierry Henry, Dennis Bergkamp and Tony Adams. The stadium has not undergone any renovations since its inauguration. Despite being one of the most modern football venues in the world in 2006 and ageing beautifully, the 'Emirates' is slowly beginning to be timeworn. Hence the club's initiative to significantly refresh the arena's facade.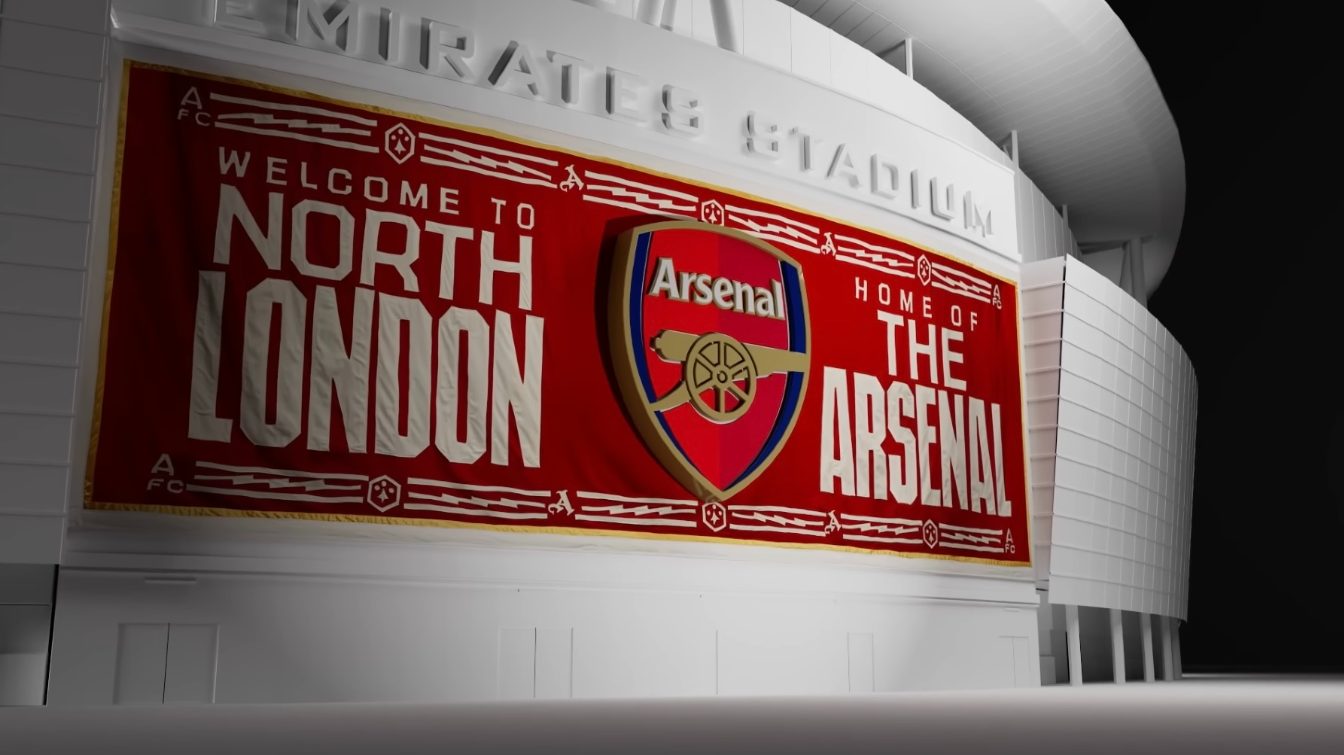 © Arsenal
Arsenal CEO Vinai Venkatesham said: The project has united our fans, community, legends and staff as one. It is a true celebration of the Gunners community, designed for and by the Arsenal family. The new stadium design is intended to mark a historic moment for the club and to be an expression of the supporters' community, success and desire to progress.
There are eight artworks in the collection, each representing a different theme. One of the most notable results of the artists' work is the one, which depicts 12 legendary Arsenal players ready for battle, standing next to the famous cannons. Other artworks include Remember Who You Are, depicting the stadium's East Stand, and Invincible, a tribute to the women's Champions League winning team from the 2006/07 season and the men's Premier League from the 2003/04 season.
This new addition to Emirates Stadium is expected to attract even more visitors and fans to the area, positioning the stadium not only as a sporting venue, but also as a cultural landmark in north London. Installation of the eight pieces will continue over the coming weeks.
Last but not least, watch our comparison of Arsenal and Tottenham stadiums.