USA: Highmark Stadium with new Premium Club Lounge
source: StadiumDB.com; author: StadiumDB.com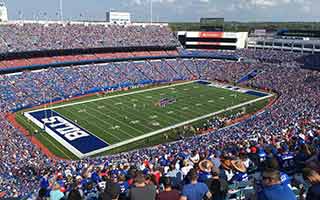 With the legalisation of sports gambling in many states since the repeal of PASPA in 2018, more and more stadiums are starting to follow the UK example of having kiosks on the concourse. Highmark Stadium in Buffalo has joined State Farm Stadium in Arizona with its own lounge dedicated to sports betting.
In an NFL season during which the Buffalo Bills are fancied to mount a challenge for the Super Bowl, the franchise's supporters will be able to cheer on their heroes in some style thanks to the opening of a new premium lounge at Highmark Stadium.
The 71,000-seat venue, which was opened in 1971 specifically to offer a permanent home to the Bills, has been heavily renovated in the past few years, and the new lounge area will see Highmark rival other NFL venues in terms of its contemporary overhaul.
The lounge will have the look and feel of traditional bookies, which will capitalise on the change in the law that saw both online and mobile wagering legalised in the Empire State back in January.

© Alan Kotok (CC BY 2.0)
It is a move that may be short-lived, with the Bills currently plotting a move to a new £1 billion purpose-built stadium in New York's Orchard Park, but Highmark Stadium development reaffirms the demand for, gambling facilities in New York.
About a dozen of these facilities are licensed and approved to operate in NY, with each utilising software that enables them to offer real-time odds changes and line movements to players on their mobile devices. The latest sports betting software offers pre-event and live odds, so gamblers can access the latest odds from around the world in real-time - be it American football, basketball, soccer or any other event for that matter. That has accelerated the growth of wagering in New York considerably.
Lounge Act
With sports gambling being legalised in many states since the repeal of PASPA in 2018, more and more stadiums are starting to follow the British example of having kiosks on the concourse.
The Arizona Cardinals have launched their own facility at their State Farm Stadium. This enormous 17,000 sq ft lounge sprawls across two storeys and features gambling kiosks as well as a bar and eatery and huge TV screens to watch the pre-game build-up.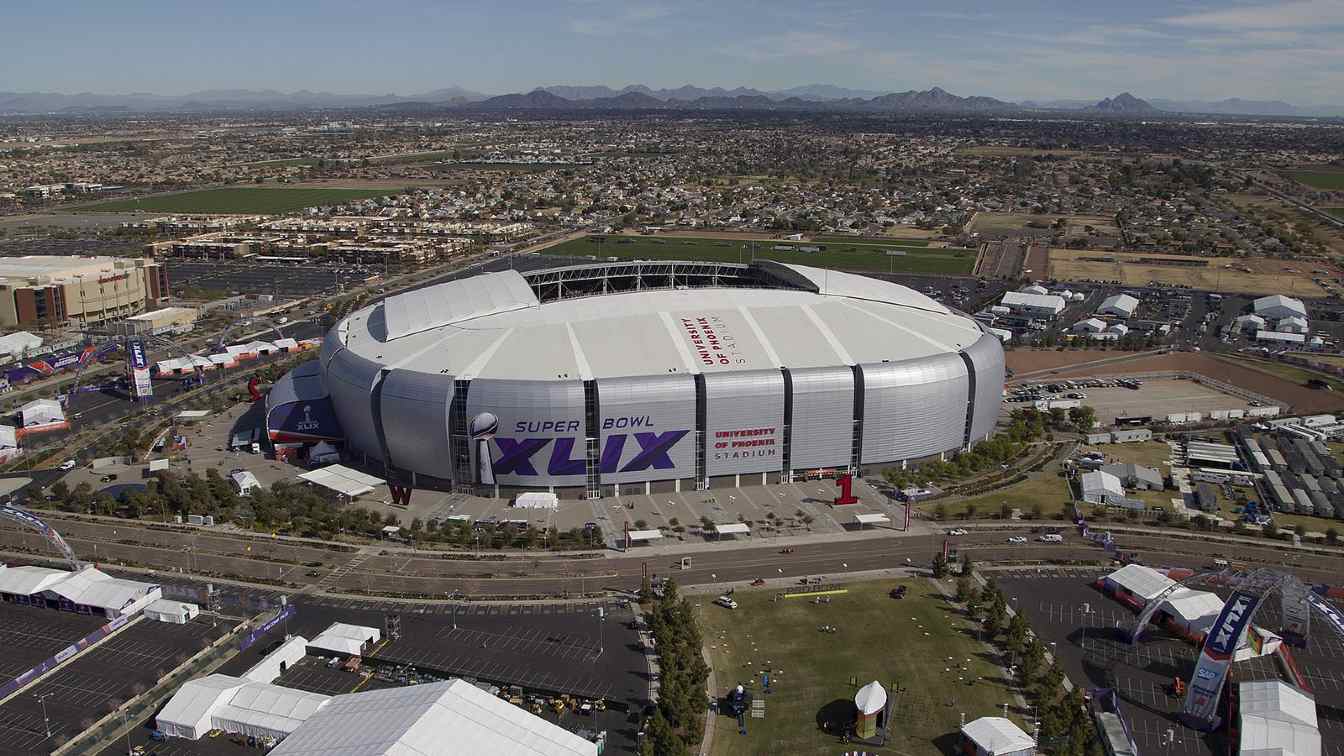 © US Customs and Border Protection (cc: US Govt license)
The property is set away from the stadium itself in The Great Lawn, a dedicated area where fans can congregate, tailgate (barbecuing, essentially) and enjoy pre-match concerts and entertainment.
The Washington Commanders are planning something similar for the environs of their FedEx Field home, while the Cleveland Browns are also plotting a similar venture at their FirstEnergy Stadium early next year when Ohio state governors are expected to unveil legal gambling for the first time.
British fans are used to rather impersonal facilities at stadiums and venues – typically an individual taking bets behind a metal 'cage'. But, as is often the case, the United States is doing things bigger and bolder… Sportsbook lounges are likely to be ubiquitous in the country in the years to come.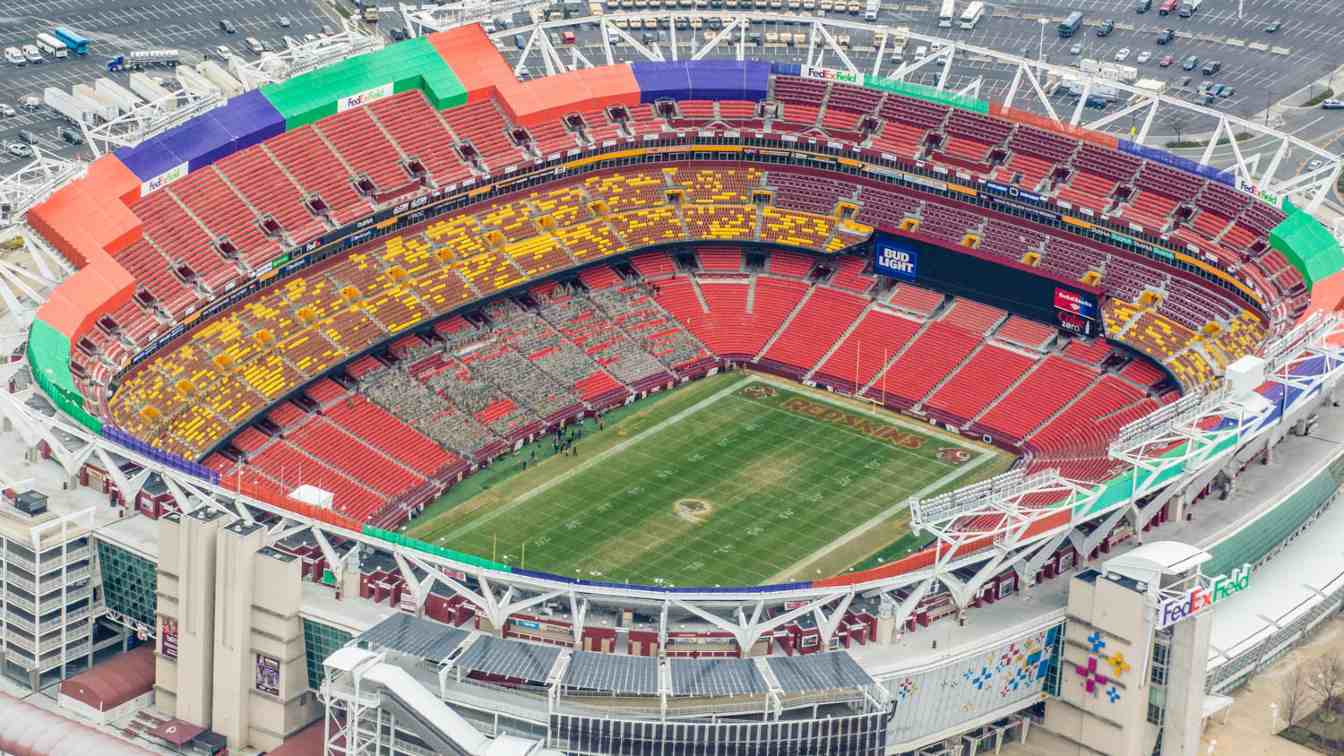 © Staff Sgt. Patrick Evenson