USA: California's modern venue to host Gold Cup final
source: StadiumDB.com; author: Maciej Ściłba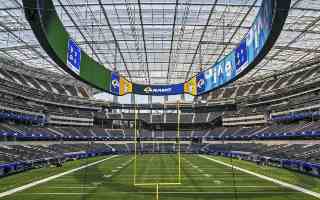 Since the start of CONCACAF Gold Cup competition, the United States has hosted or co-hosted every edition of this event. It will be the same in 2023. We already know where the next finals of this tournament will take place.
CONCACAF Gold Cup is a trophy awarded to the champions of North America, Central America and Caribbean. The event, which identifies the best team from this region of the globe, has been known in its current format and under this name since 1991. Of course, there had already been competition for the title before. Between 1941 and 1961, CCCF Championships were organized between teams from Central America and Caribbean. A merger of two soccer confederations - NAFC (North American Football Confederation), which included only USA, Canada, Mexico and Cuba, and previously mentioned CCCF (Confederación Centroaméricana y del Caribe de Fútbol) happened. Resulting CONCACAF championships were played until 1989. Later, the well-known Gold Cup appeared.
There have been 16 editions of this event to date, which determines champion of the Northern, Central America and Caribbean, and each of them was held on US soil. Four times they have co-hosted finals of this competition with other nations. Only once was it co-hosted with Canada, where soccer is becoming increasingly popular. Participation of the country's national team in the ongoing World Cup in Qatar makes Canadian fans even more interested in the sport. They can find reliable casinos listed on LeafletCasino website, where it is easy to bet on the results and withdraw the winnings quickly.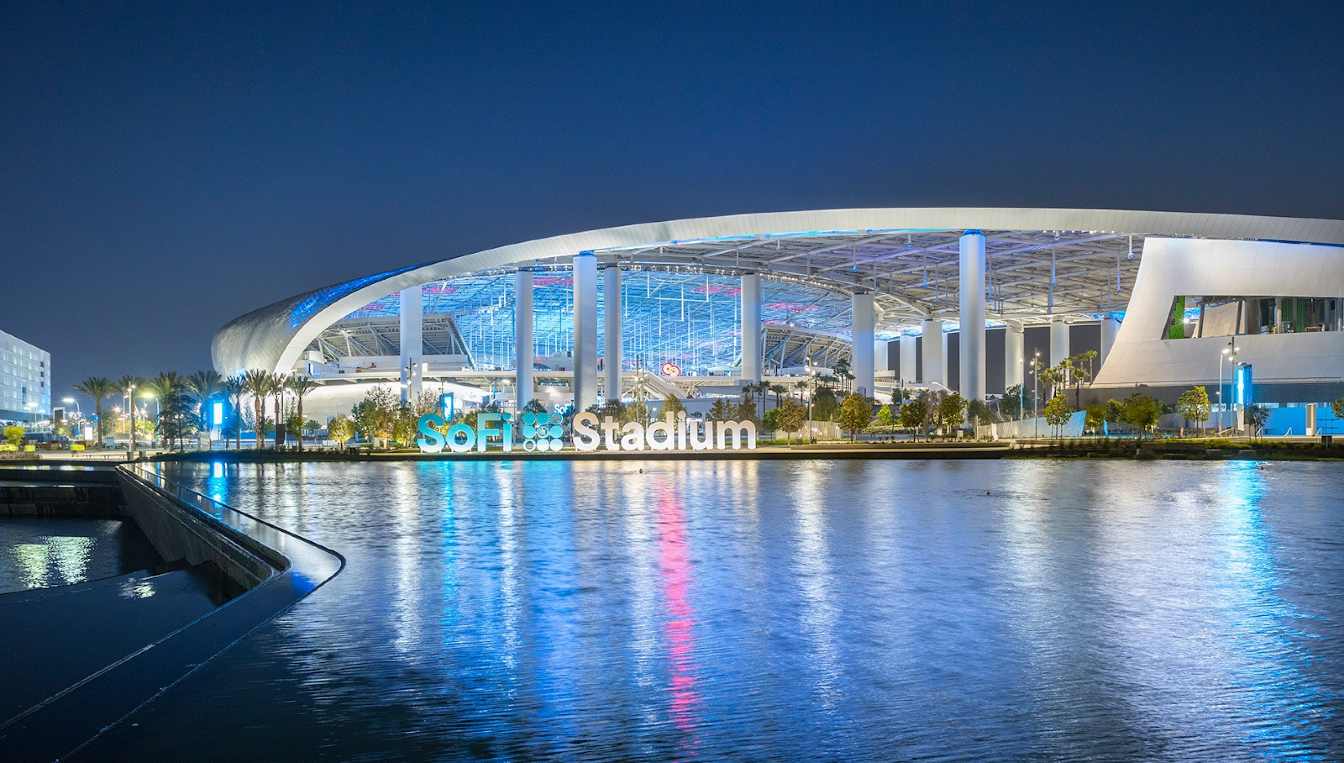 © Kevin C. Korczyk, AECOM
Next year Canada will certainly follow up on the success of 2000. That year they managed to win CONCACAF Gold Cup only once in history. If the team, whose current biggest star is Bayern Munich winger Alphonso Davies, manages to reach the final of the event, it is already known where the match will take place.
SoFi Stadium, a modern arena in the Los Angeles metropolitan area, will host the clash to determine the region's champion on July 16, 2023. It was opened in mid-2020. The facility can accommodate more than 70,000 fans. It took about three years to build it. The final cost was about $3.4 billion. The stadium stands in the center of a gigantic complex covering an area of nearly 120 hectares. In cooperation with other investors the creators built 2,500 new apartments, 83,600 sqm of stores, 74,300 sqm of offices. There is also a hotel with 300 rooms and about 1 hectare of green and recreational areas, divided into 25 smaller parks. A 6,000-seat arena and an indoor swimming pool are in the neighborhood close to the facility. The most interesting feature of the place, however, is its impressive shape. The roof over the stands touches ground at four corners, causing it to resemble a giant, stretched sheet.
The stadium is in Inglewood - a city located in the close distance of Los Angeles. It is part of a large metropolitan area located on the west coast of the United States. The facility is used by American football teams playing in the NFL: Los Angeles Rams and Los Angeles Chargers. In February 2022, the arena hosted Super Bowl LVI and passed that test with flying colors. Now it's time for other challenges. SoFi Stadium will also host 2026 FIFA World Cup matches, and is also scheduled for the opening and closing ceremonies of 2028 Summer Olympics.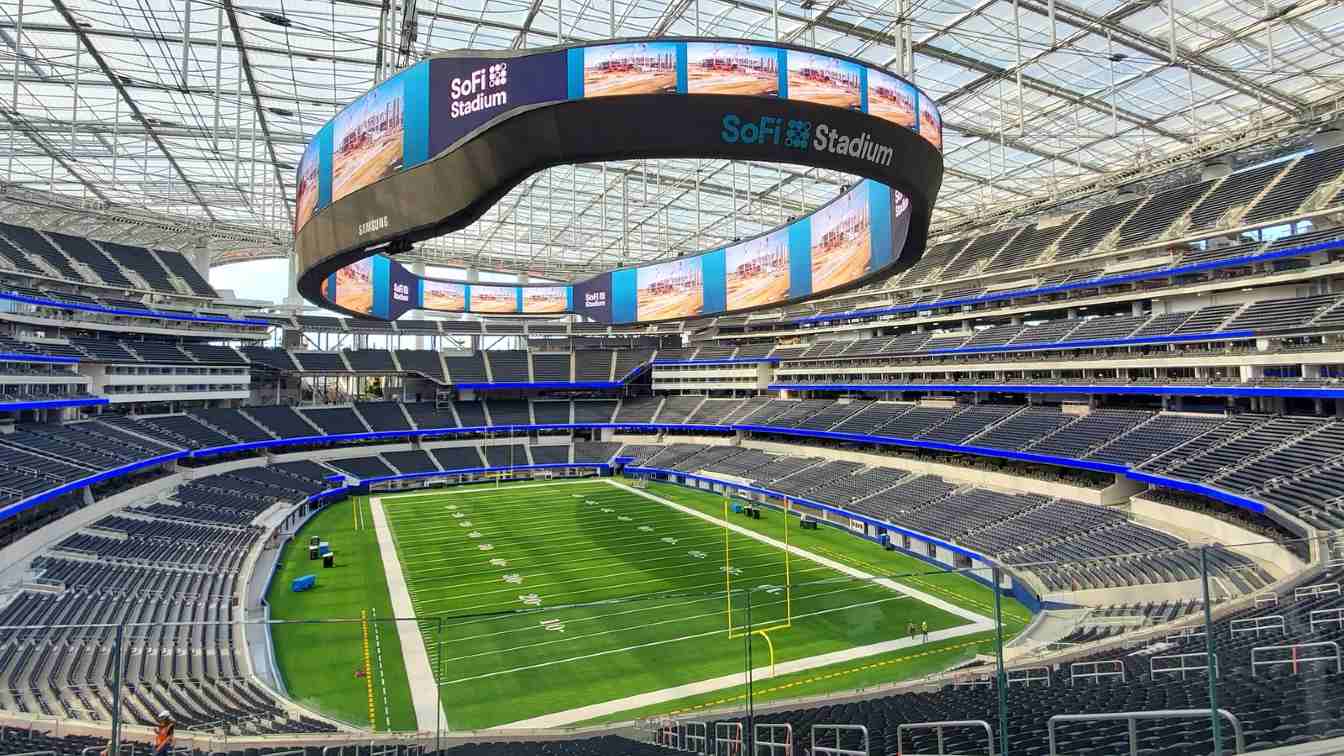 © Samsung