Italy: Roma turns up the pace of the design work
source: StadiumDB.com; author: Maciej Ściłba
Fans still have to wait a while for the detailed design of AS Roma's new stadium. The club's general manager Pietro Berardi assures that the pace of work on the plans is lightning fast and all the cards will soon be laid on the table.
For a good few years now, the "Giallorossi" owners have been planning to leave the legendary and overdue Stadio Olimpico. A divorce from the arena they share on a daily basis with their eternal rival Lazio seems inevitable. According to the timetable drawn up, Roma will move to a venue with a capacity of between 55,000 and 62,000, located in the Pietralata district, in 2027 at the latest. Although this should happen in less than five years, we still do not know many details of this investment.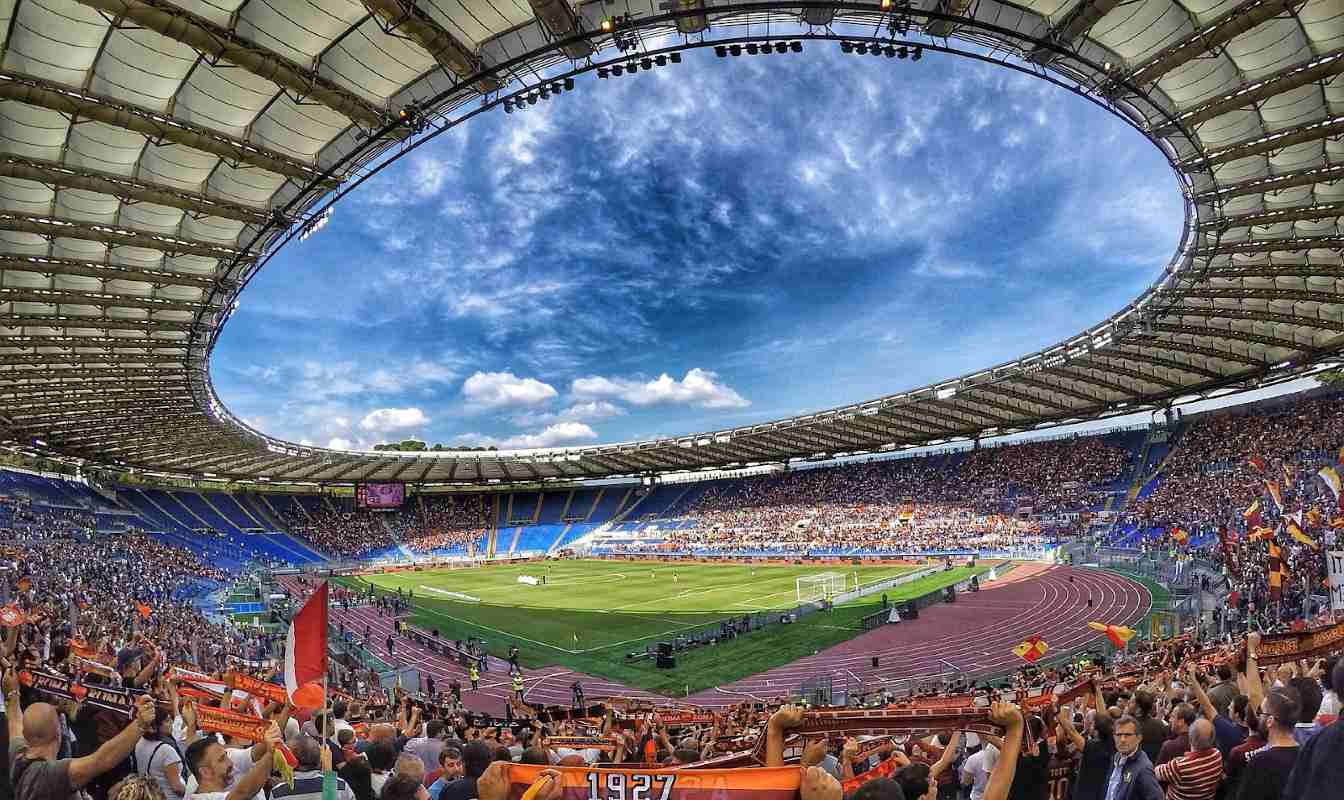 © Marco_Pomella
However, the club from Rome is sweating blood to present all the details of the plan with a final cost estimate by early 2023 at the latest. For the past weeks, there have been lively discussions on financing the project. Initially, it was said that the American consortium Friedkin Property Group, which owns AS Roma, would take on all the costs. It was estimated that it would need €582 million to build the arena and the surrounding infrastructure.
Fast-rising raw material prices and labour costs mean that, at the moment, they would have to spend a lot more than they did just a few months ago. As a result, the club's CEO Pietro Berardi has met with Rome's mayor Roberto Gualtieri several times in recent weeks, hoping that the city would subsidise the project. The main argument was said to be that the surrounding infrastructure is there to serve the ordinary people of "The Eternal City" on a daily basis. CEO of AS Roma additionally chose not to address speculation that the architectural firm Populous was working on the detailed plan for the arena.
This studio has a very rich portfolio, and the most recognisable football venue to come out of their hands, which was then built from scratch, is Tottenham Hotspur Stadium. The fact is that the company designing the new "Giallorossi" ground will have some big challenges ahead of them, such as creating a rendering of a near-perfect stadium, intended not to disturb the harmony of the characteristic area. The technological elements to be applied to the project should make the modernity of the facility be feelt for many years after its completion.