USA: New soccer stadium in Wisconsin
source: StadiumDB.com; author: Kuba Kowalski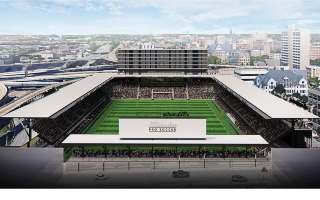 The US is enjoying an increase in the popularity of soccer and, as a result, more and more stadiums are being built there. Milwaukee Pro Soccer, who are set to join the USL Championship in 2025, will also be able to celebrate their own facility.
Although the MLS is the most widespread overseas, and it is where the biggest stars from Europe move on, smaller clubs are springing up on the periphery of American soccer. One of these is Milwaukee Pro Soccer, who are also likely to nourish aspirations for promotion to the top league in the future. Along with the infrastructure, fan groups are developing and are keen to bet on matches. A proven service is offered to fans by Betfair, where it is also possible to bet on matches in the USA.
The stadium, located in the state of Wisconsin, will hold 8,000 people. Construction, which is named Iron District Stadium, will begin this autumn, following the complete demolition of the old Ramada Inn hotel. In addition to the arena and concert venue, which will be managed by Pabst Theater Group and AEG, the development includes a residential complex with 140 flats, a hotel, and retail and dining facilities.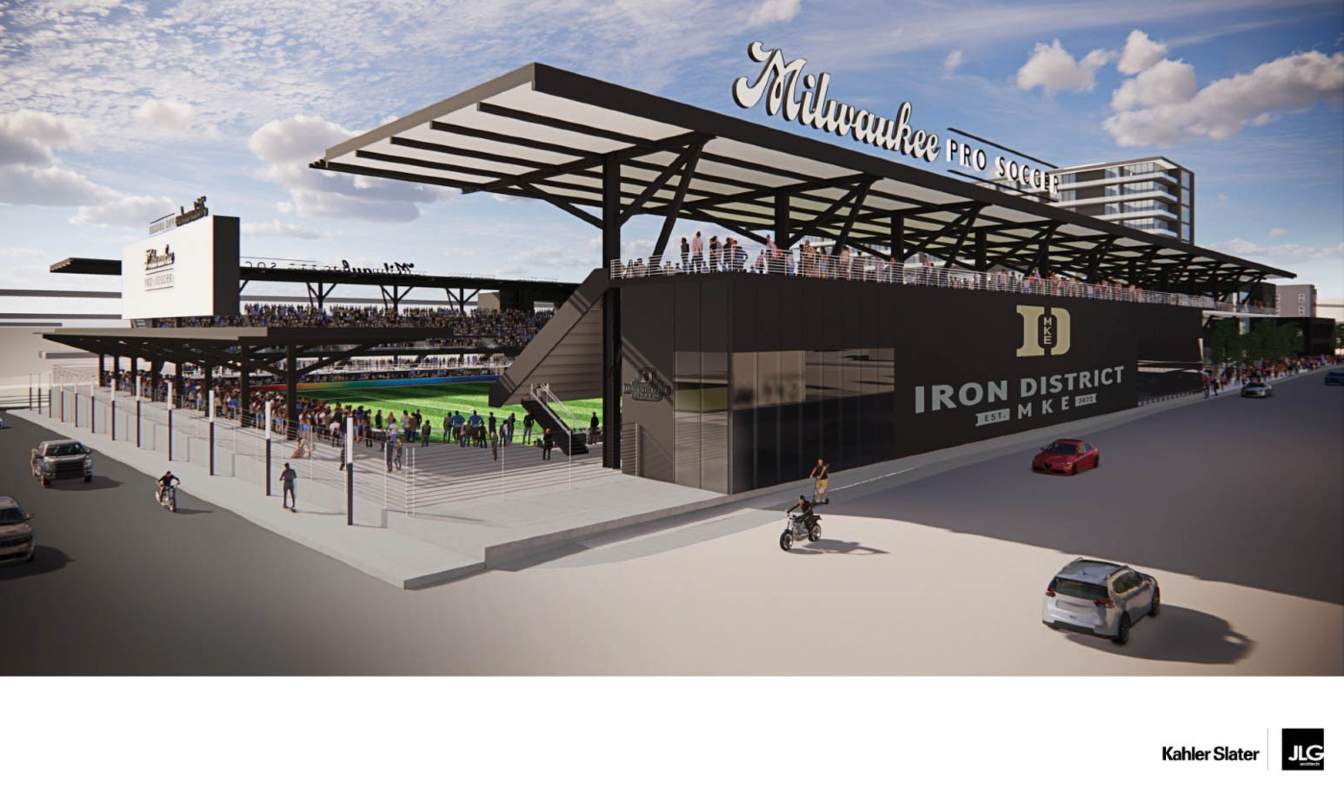 © Kahler Slater / JLG Architects
The new stadium, which is expected to open in 2025, will also serve as the home field for the Marquette University men's and women's soccer and lacrosse teams. The Milwaukee Pro Soccer Board of Directors has launched a 'Name The Team' campaign to determine the future team's name, club colours and image.
The cost of the facilities has not yet been revealed, but a figure of $160 million has been quoted for the total cost of the project. The concert venue will have a standing capacity of 3,500, according to the developers, operated by Pabst Theater Group and AEG Presents.The former company has been operating in the city for 20 years, owning and operating historic theatres including the 1,339-seat Pabst Theater, the 2,400-seat Riverside Theater, the 4,000-seat Miller High Life Theatre and the Turner Hall Ballroom and Back Room at Colectivo community venues. This is an exciting new opportunity for the live entertainment industry to embrace this growing American sport, said Gary Witt, CEO of Pabst Theater Group.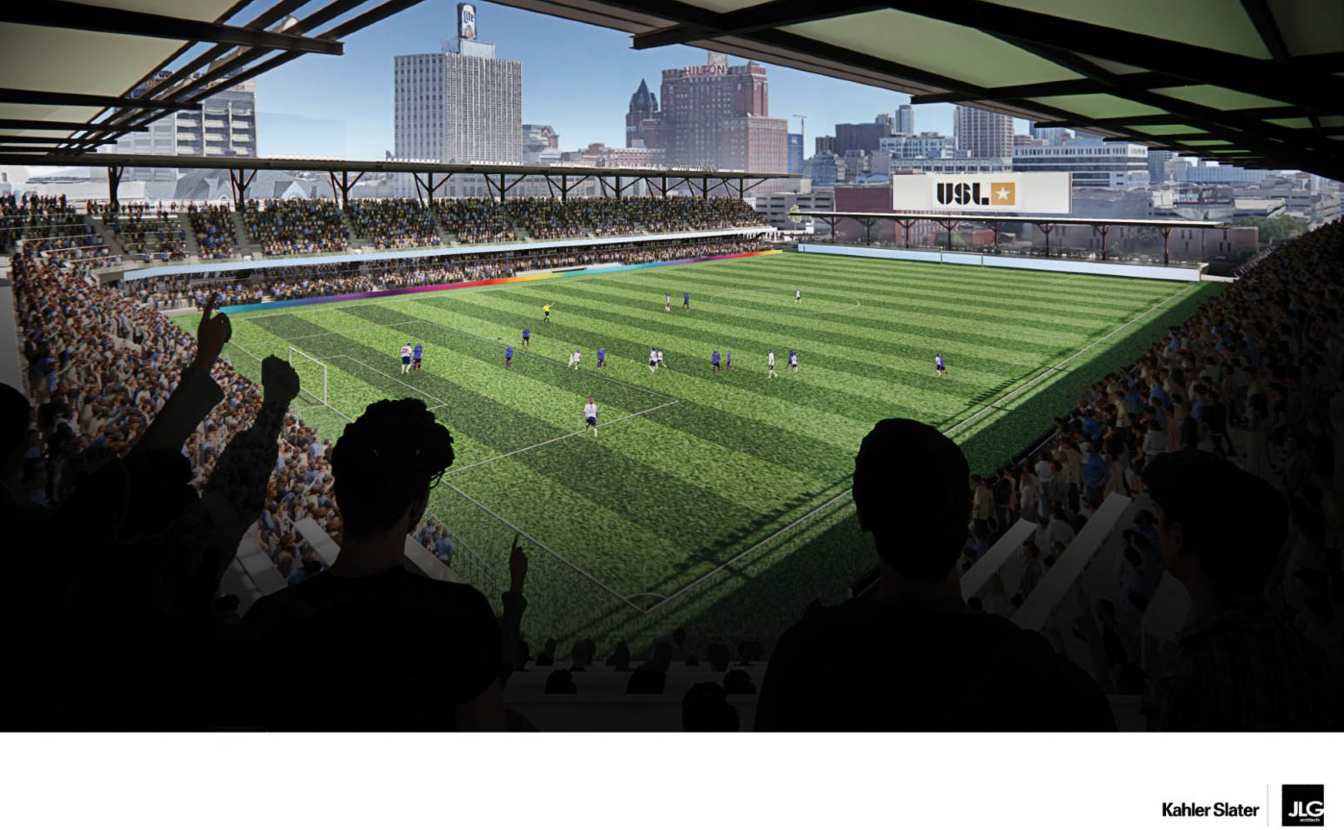 © Kahler Slater / JLG Architects
To finally announce the construction and future addition to the USL Championship, the community involved in bringing professional soccer back to Milwaukee worked up a sweat for years. The city, meanwhile, is proud of another sizable facility in the state of Wisconsin. S.R. Mills, CEO of Bear Development said: With our agreement with the USL Championship now in place, we are ready to begin construction. Whether you are travelling from south or west of Milwaukee, we see the Iron District MKE as a transformational gateway to the city.