USA: New renderings of future Tennessee Titans arena
source: StadiumDB.com; author: Maciej Ściłba
A few weeks ago we reported that the days of the outdated Nissan Stadium are numbered. Nashville will see the construction of a facility that, even at design stage, has already wowed not only locals, but also fans of stadium architecture from around the world.
In October 2022, Kansas City-based MANICA showed the first renderings of an arena designed to serve the NFL's Tennessee Titans in a few years. Studio responsible for creating these plans has considerable experience in the field, as evidenced by the extremely strong items in their portfolio. Among them are Allegiant Stadium in Las Vegas and Chase Center in San Francisco, an arena used by current NBA champions, Golden State Warriors.
Facility to be built in Tennessee state capital will accommodate at least 60,000 fans. Most impressive is the form of the stadium. It does not resemble a classic arena, but a giant commercial building with a rather irregular shape. Characteristic elements of the facade are steel columns in industrial style, as well as a large number of glass doors and windows. Despite the impressive body, which would maintain architectural harmony with the surroundings, however, not everyone seems to be happy that the facility will not resemble a classic stadium.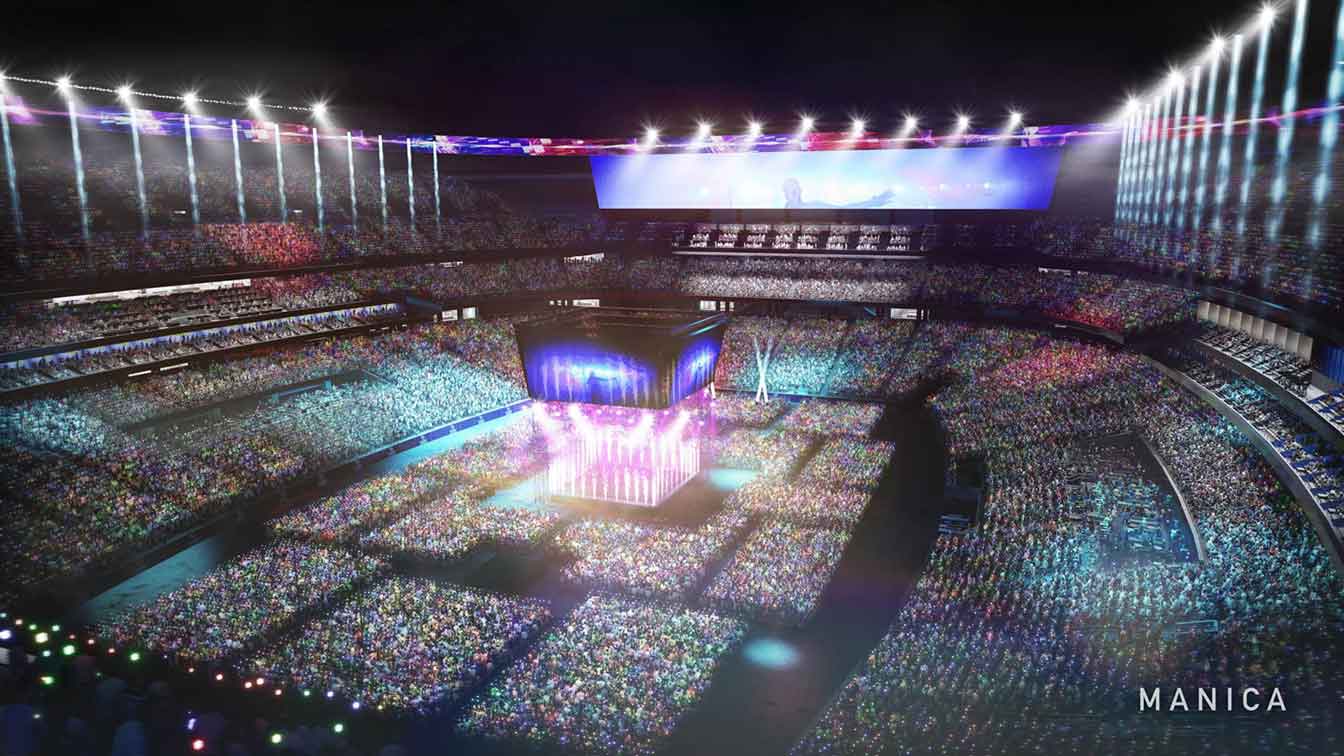 © MANICA
However, the latest information confirms that the appearance of arena will not be significantly modified during the planning phase. MANICA has shown new images coinciding with what we saw some time ago. Among other things, they show how the structure is expected to look after dark during other events such as concerts. Huge LED screens located above sections behind the goals are to be used not only during NFL games. Still, the most impressive thing seems to be the scale of this project. Total usable area of the structure will be more than 1.7 million square feet! For comparison - largest shopping malls in the world have a similar size.
Gigantic facilities will include not only numerous food and beverage outlets, but also a hospitality offering that will include meeting rooms and VIP area. Venue is expected to have as many as 170 luxury business boxes, which will surely translate into huge profits from their rental. Stadium will have a full roof with no possibility of opening it. It will be covered with light-permeable ETFE material. Such conditions mean that there will be no technical possibility of installing natural turf. The huge terraces above the entrances are also worth mentioning. The latest visualizations show how they are to look from close up.
Arena is scheduled for opening in 2026. The momentum of the project translates into the final cost of its construction. New facility that will be used by "Titans" is a planned expenditure of $2.1 billion! Both the club playing in the NFL (840 million) and state of Tennessee (500 million) will participate in it. The remaining 760 million is expected to come from bonds issued by Metro Sports Authority, the sale of personalized seats and hotel tax revenues. Stadium will be built to make money 365 days a year, not just during American football games.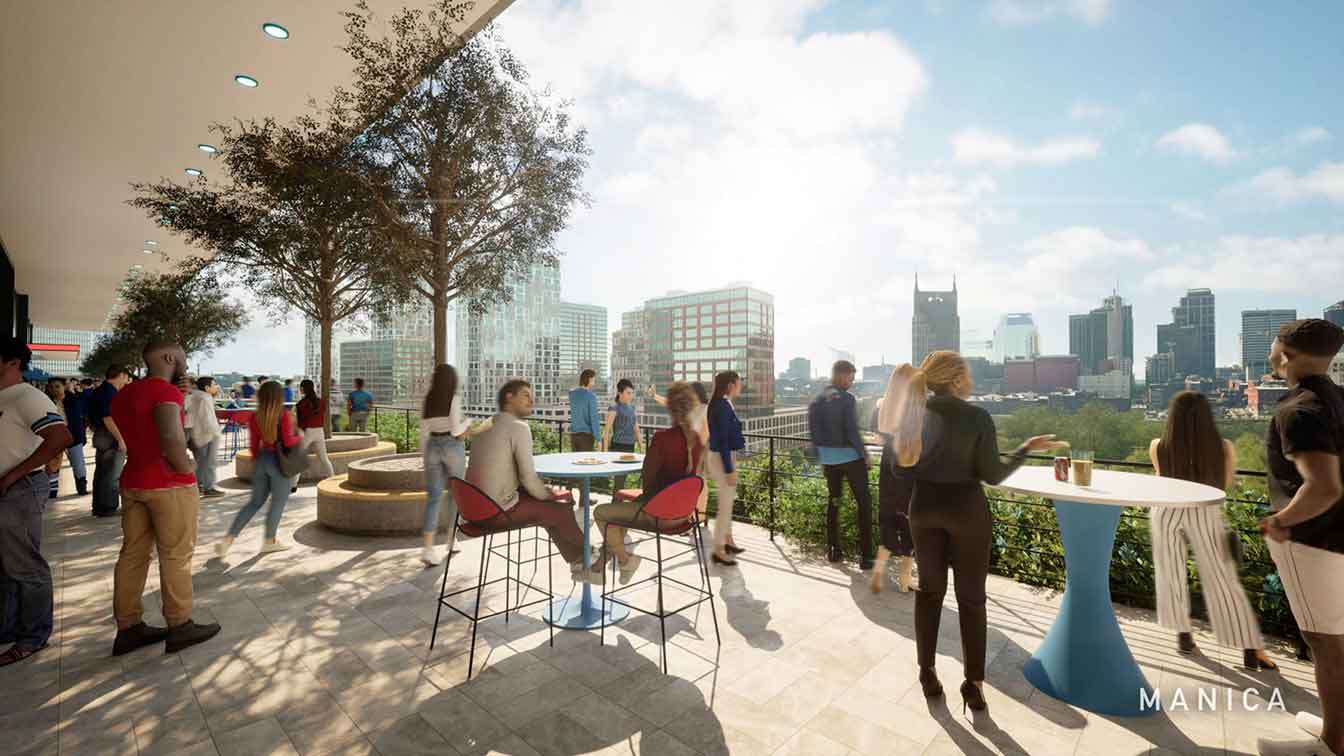 © MANICA