USA: Meet Real Salt Lake's America First Field
source: StadiumDB.com; author: Robert Saganowski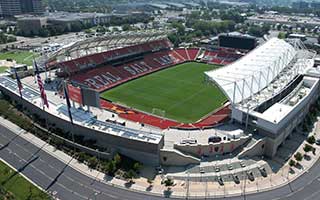 Forget Rio Tinto Stadium. The new facility of MLS-playing Real Salt Lake now bears a new name. On September 10, the club announced that their home stadium in Sandy, Utah will now be called America First Field.
The 20,000-plus-seat America First Field was built in October 2008 after a little more than two years of construction and has been named Rio Tinto Stadium from the very beginning. Although the sponsorship agreement expired in December 2020, the branding has been maintained until now. The total cost of the project was estimated at $115 million, with the stadium itself being one of the largest soccer-specific venues in the United States for many years.
© Scott Wilson
Less than a year after its opening, an MLS All-Star Game was held here. In subsequent years, the arena hosted the CONCACAF Champions League Finals and the CONCACAF Gold Cup. For three years, between 2018 and 2020, the Utah Royals FC women's NWSL team also played its matches here before the club was dissolved in December 2020. Although its capacity is officially set at 20,213, it can accommodate up to 25,000 people for concerts.
Real Salt Lake's new agreement with America First Credit Union is worth nearly $100 million. The contract has been signed for 15 years, which means the 2009 MLS Cup winners will collect $6 million a year. The previous partnership with Rio Tinto was set at just $2 million a year, so the decision of the club's authorities may not come as a surprise. It would be interesting to know if other companies such as online casinos were among the potential candidates to appear in the stadium's name.
© Jeremy Hall
Since our inaugural game back in 2005, America First Credit Union has supported Real Salt Lake's connection with this community, offering our amazing fans numerous in-stadium, grassroots and digital initiatives. (...) This partnership has grown immensely over our 18 seasons, and today's unveiling of the America First Field signage and nomenclature propels the partnership to an entirely new level - said pleased with the new agreement with the sponsor, club president John Kimballl.
The regular season in MLS is slowly coming to an end, with the last matches taking place on October 9. Real Salt Lake is still unsure if it will advance to the playoffs, as the Vancouver Whitecaps and Colorado Rapids are right on their heels before the last game. The Western Conference table is very narrow, with eighth-placed RSL losing just one point to seventh-placed Minnesota United and two points to Portland Timbers. Will America First Field see more than just one match left to be played in the regular season later this year?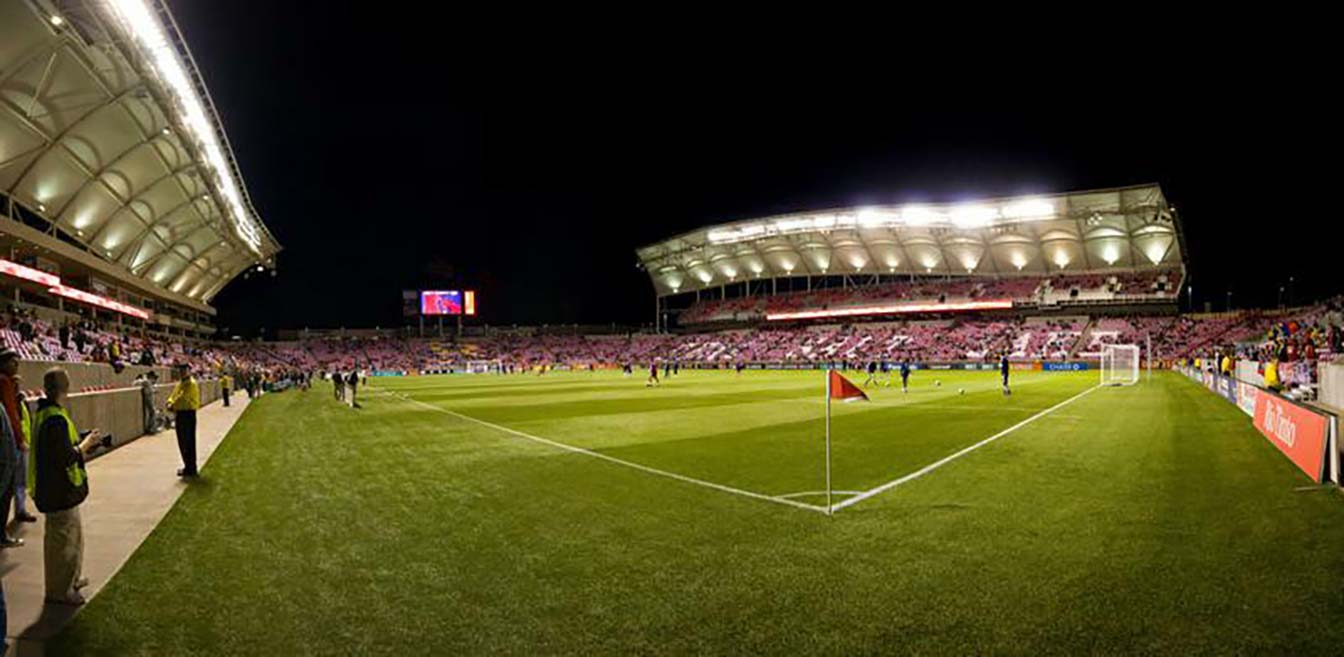 © Jeremy Hall
Real Salt Lake are in a very difficult position as they have not won in the league for over a month. It is now 5 matches in a row without a victory. On top of that we can add a home defeat against Mexico's Atlas in the League Cup. Guess who the Utah players will play against in their final regular season game? That's right! The eighth-placed Real and the sixth-placed Portland Timbers will be the ones battling it out for promotion to the play-offs. In case of a draw, RSL will definitely not qualify for the next phase, as they have fewer wins than Minnesota United.