USA: Plans for Ryan Field redevelopment revealed
source: StadiumDB.com; author: Kuba Kowalski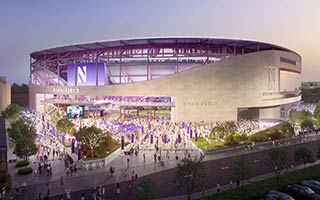 A privately funded upgraded facility is to replace the 97-year-old arena, located in Evanston, Illinois. Northwestern University has released a design that involves... a significant reduction of seating in the stands.
The goal is to create a world-class new home for Northwestern University Athletics. The last renovation of Ryan Field took place in 1997. However, in September 2021, Patrick and Shirley Ryan, who are alumni of the university, donated $480m to help fund the construction. The budget to complete the renovation is set at $800m.
When the project, which will take two years to finish, is complete, the stadium is expected to provide players, fans and the rest of the community with some of the finest facilities in the country. Northwestern expects a general contractor to be selected in the next few weeks and demolition of the facility to begin after the 2023 season ends. The Wildcats football team will have to play its games for the next 2 years elsewhere waiting for a great return to revamped Ryan Field in 2026.
© rebuildryanfield.com
Usually there is an increase in the audience capacity, but in this case the opposite will happen. The stands of 47,000 seats until now will be reduced to 35,000. Although the new number is not as impressive, the other upgrades make up for the apparent loss. Most importantly, the facility will feature a canopy designed to focus lights and sounds on the pitch.
The upgraded arena will be concentrated on the fans, as it is their viewing experience that is most important to the venue's owners. Therefore, all seats will be equipped with backrests, and the latest technology and innovative boards located on both sides inside the facility will be modelled on the largest stadiums in the US.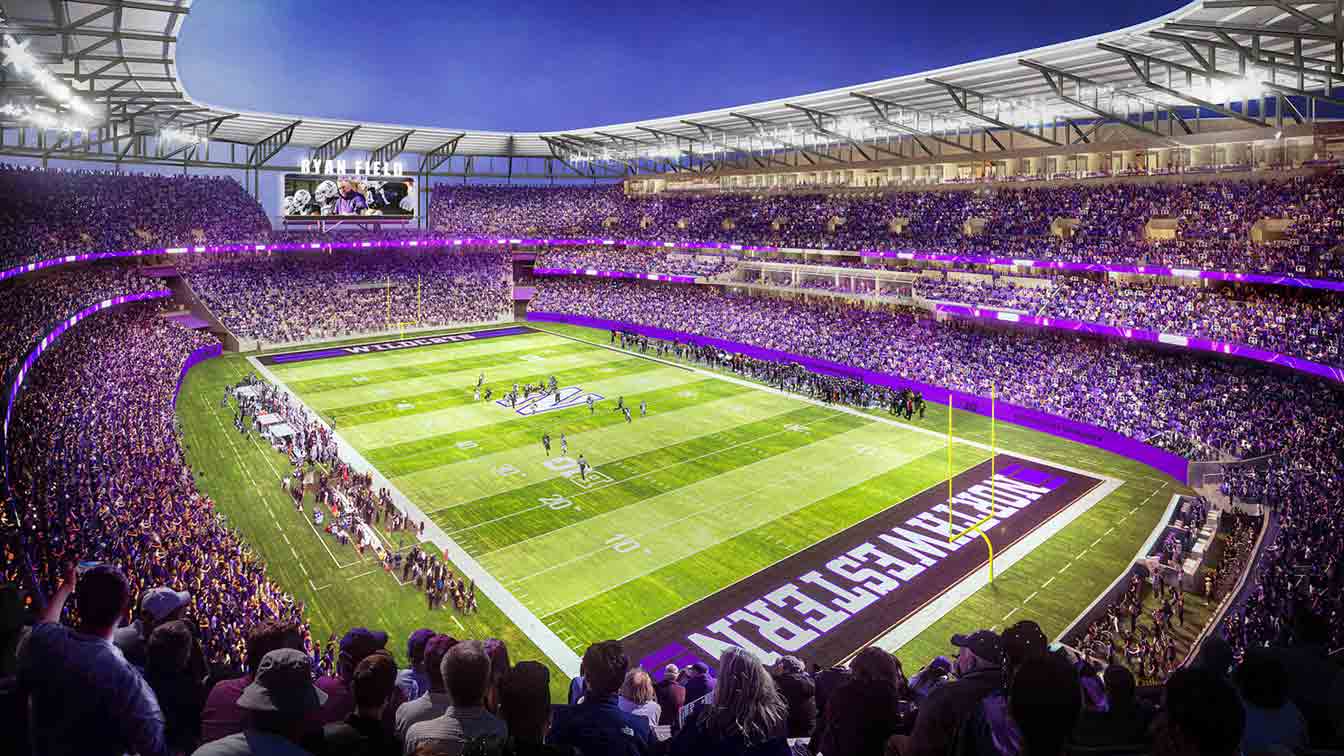 © rebuildryanfield.com
The new Ryan Field is also designed with the entire Evanston community in mind, as the facility is expected to be the most accessible of its kind in the country. It will feature a number of plazas, parks and other green spaces accessible to all. However, the Ryan family is particularly hoping to promote a variety of sports among young people. The venue is intended to help local athletes, and adapting the arena to the needs of active students aims to develop an increased number of sports throughout the state of Illinois.