New stadium: Flower rain along the Silk Road
source: StadiumDB.com; author: Robert Saganowski / Aleksander Hosny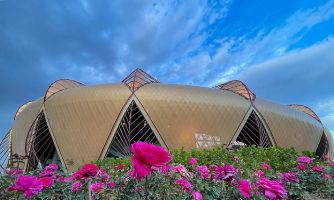 A rose stadium, a tulip hall or perhaps a lily pool? You don't have to choose - find them all in China's Lanzhou, where a massive complex worth more than 5 billion yuan has just opened. Its focal point is a unique 60,000-seater located on the banks of the Yellow River.
In mid-2019, the construction of a huge, representative sports complex in Lanzhou was officially launched. A striking design bespoke to the ambitions of the rapidly growing metropolis of four million people, once an important point along the Silk Road, has been approved.
The ambitious vision was completed in just over three years, resulting in a compound consisting of five major venues, including the most important one, a 60,000-seat Lanzhou Olympic Sports Center Stadium. The first big test for the entire complex was the 15th Gansu Provincial Games, with the opening ceremony held on September 17, 2022 at the main stadium.
© www.gansu.gov.cn
The main theme that inspired the designers is the concept of "the flower rain along the Silk Road". According to this idea, each of the five main buildings presents motifs relating to five different flowers. Thus, alongside the 'rose' stadium, there is a 'tulip' sports hall, a 'lily' swimming pool, a tennis hall inspired by the lotus flower and the 'orchid', an apartment building for athletes.
A number of smaller facilities have also been built within the complex, including additional pitches and tennis courts or a (partly underground) car park for 4,500 vehicles. The landscaping created around the venues is based on motifs reminiscent of the ribbons known from the Dunhuang Feitian costumes.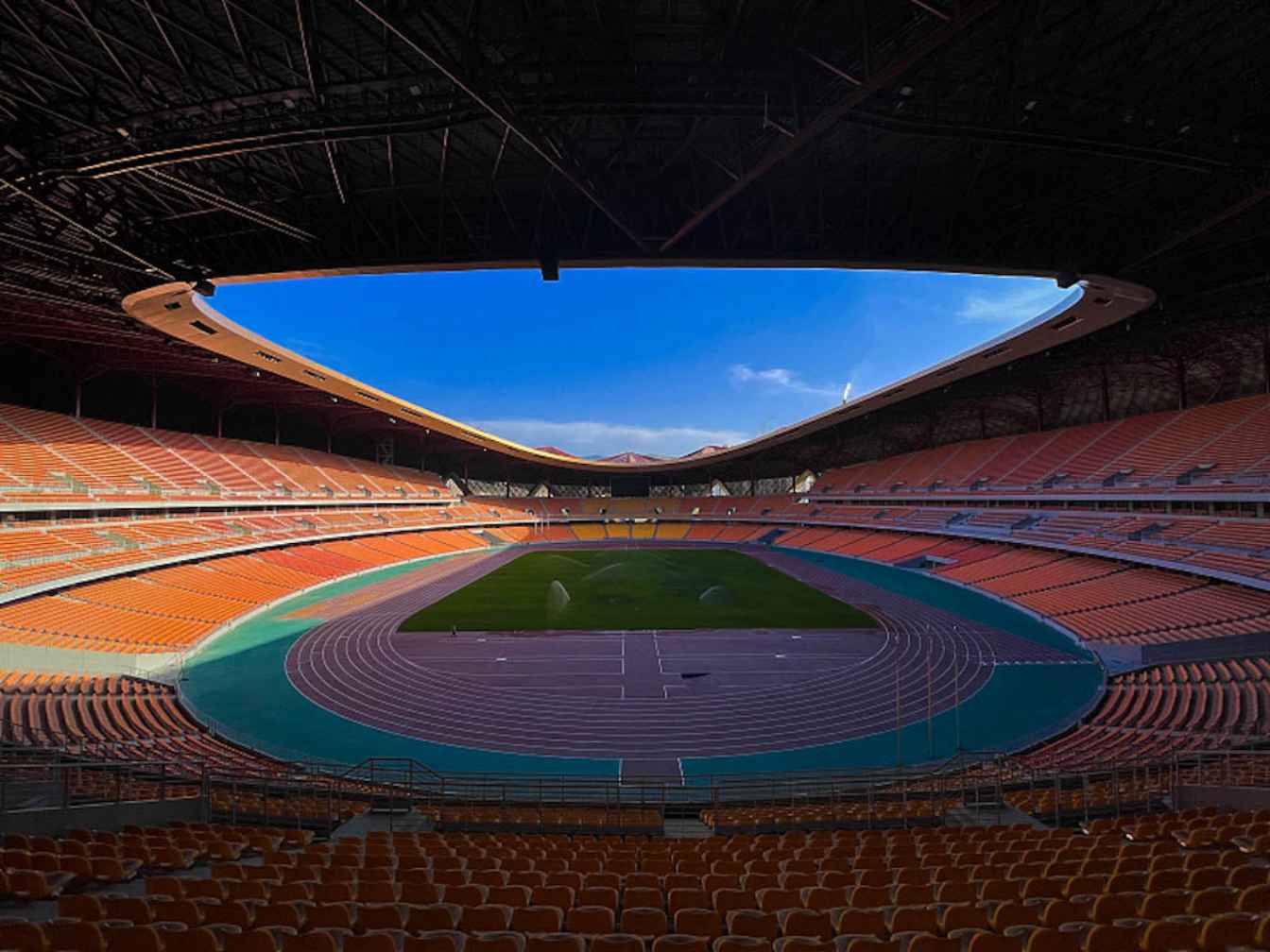 © www.gansu.gov.cn
The main facility of the entire compound is a multi-purpose stadium with an athletics track. Located on the banks of the Yellow River, the venue has three-tiered stands with a total capacity of 60,000 seats. Two rings of stands surround the running track on all sides, while the third, highest level was built only along the pitch (on both sides).
A steel skeleton surrounds the auditorium, forming both the roof and the external facade. The structure was clad with aluminum panels in a warm, dark gold color. At night, the arena can be illuminated from the outside, creating a striking visual effect. However, the construction of such a marvel did not come cheap. Enough to say that the total cost of the entire project amounted to 5.4 billion yuan (approximately $750 million).