Netherlands: Volleyball Women's WC staged at GelreDome
source: StadiumDB.com; author: Mateusz Osmola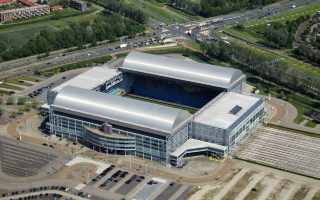 The women's volleyball tournament being played in Poland and the Netherlands will conclude on Saturday, October 15. One of the host venues was GelreDome in Arnhem. It is worth taking a look at this extraordinary stadium, which has been arranged in an unusual way for the duration of the event.
This year's Women's Volleyball World Championship is the first ever tournament of its kind to be held in two host countries. In both Poland and the Netherlands, the ladies competed in three arenas. All of the venues are very impressive and extremely modern, but one in particular catches the eye. We are talking about GelreDome, which is primarily a football stadium on a daily basis.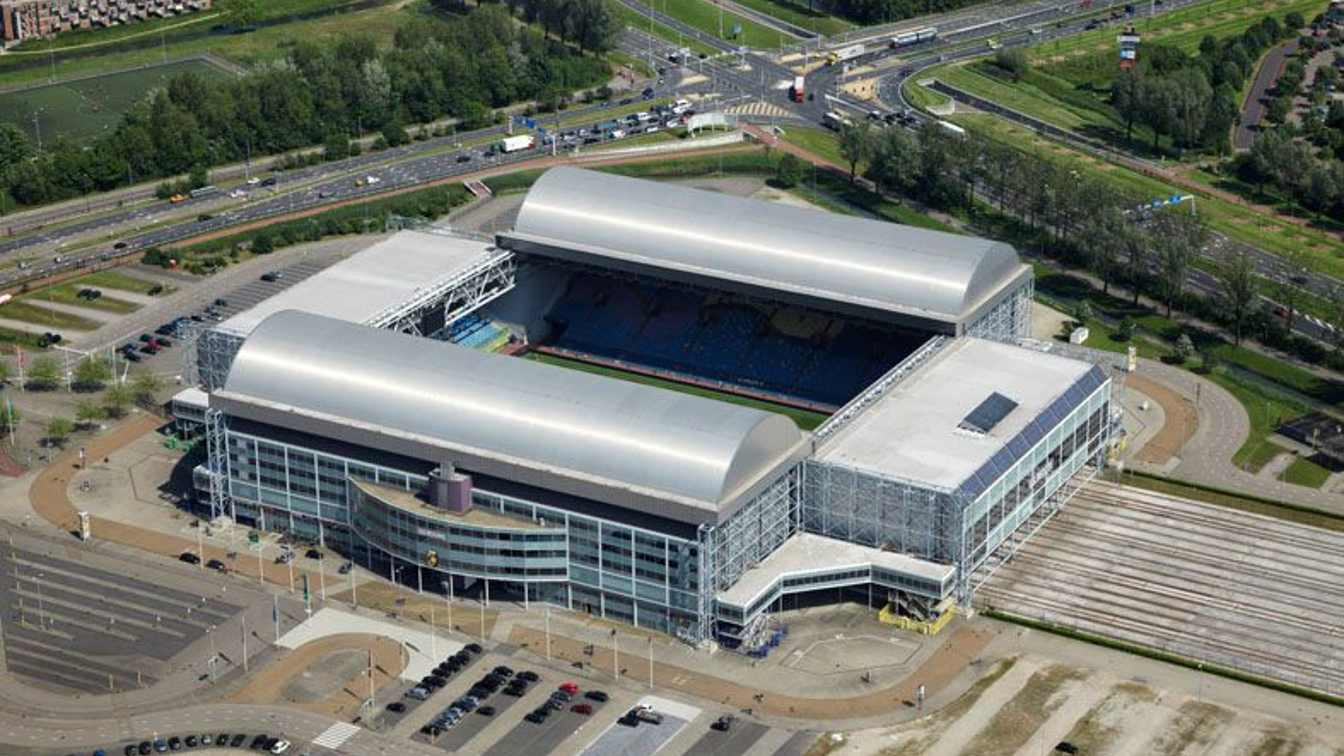 © Hotel Arnhem vlakbij Gelredome
It is here that Vitesse Arnhem, a club from the Dutch top division, Eredivisie, plays its home matches. There would be nothing out of the ordinary about this, as volleyball matches have already been held in roofed stadiums. Just to mention PGE Narodowy in Warsaw, where the opening games of the 2014 Men's World Championship and the 2017 EuroVolley were held, or Stade Pierre-Mauroy in Lille, where the final phase of the Men's Nations League was played in 2018. However, this year the Dutch have packed as many as 3 volleyball courts inside.
This solution allowed for multiple matches to be played simultaneously, as was the case during the first weekend of the tournament. This created the possibility of various combinations, as it was not necessary to move around the whole city to, for example, practice, but everything needed was in one place. The same case applies to LeoVegas, where you can place inside and outside bets.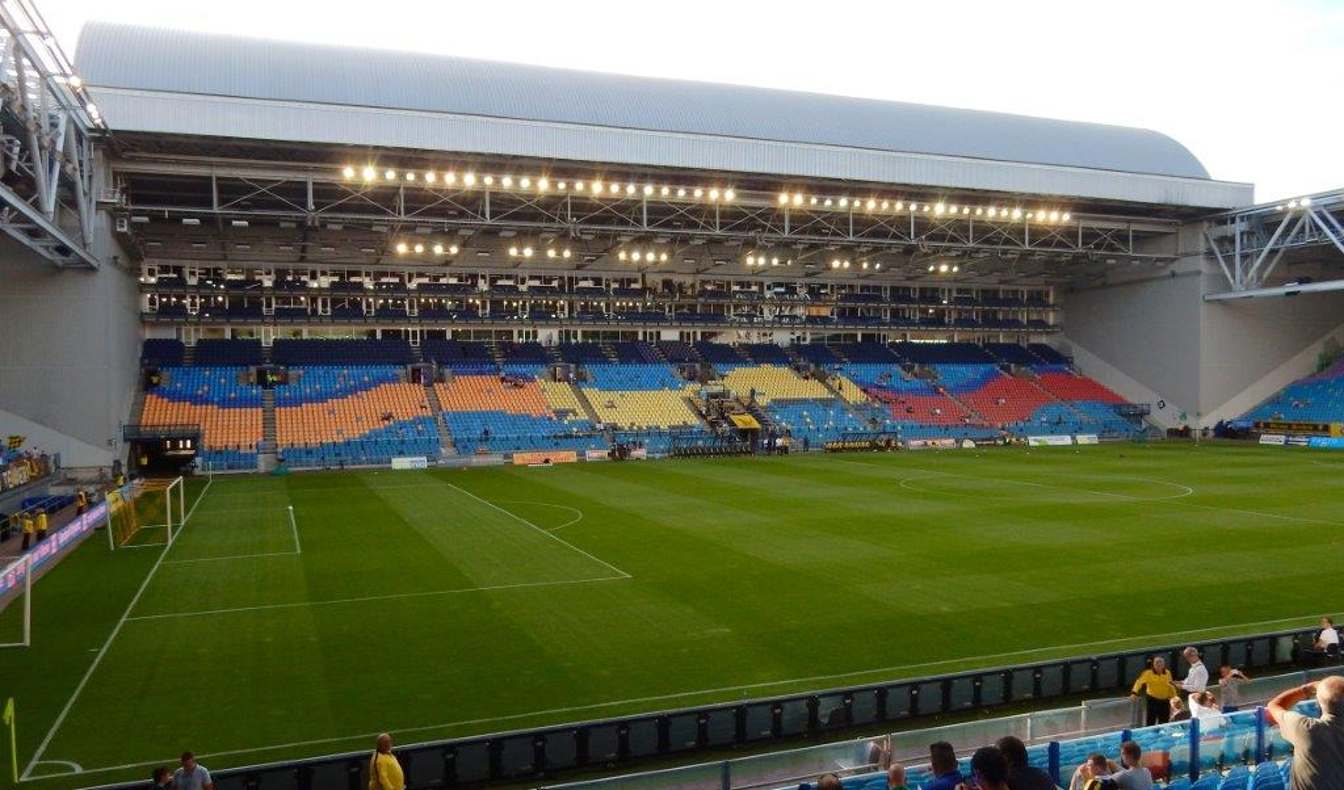 © Stephan Hoogerwaard
GelreDome was constructed between 1996 and 1998, primarily with Euro 2000 in mind. The venue was Europe's first stadium to combine a retractable roof, sliding field and cooling/heating of the entire structure. This unique, state-of-the-art arena was designed by Alynia Architecten. To make it cost-effective, a simple steel framework without space for corner seating was created, which became both the outer walls of the stadium and the support for the two rounded segments of the retractable roof.
The design allowed room for 26,000 seats, although capacity had to be temporarily increased to 30,000 to meet UEFA's Euro conditions. After the tournament the number of seating was reduced. This happened once again in 2016, and now the venue can hold just over 21 000 spectators. Thanks to its versatility, the arena hosts numerous events every year, not just football and volleyball-oriented. In fact, the vast majority of audiences visiting GelreDome, go there to see their favourite artists in concerts, which attract twice as many spectators as football.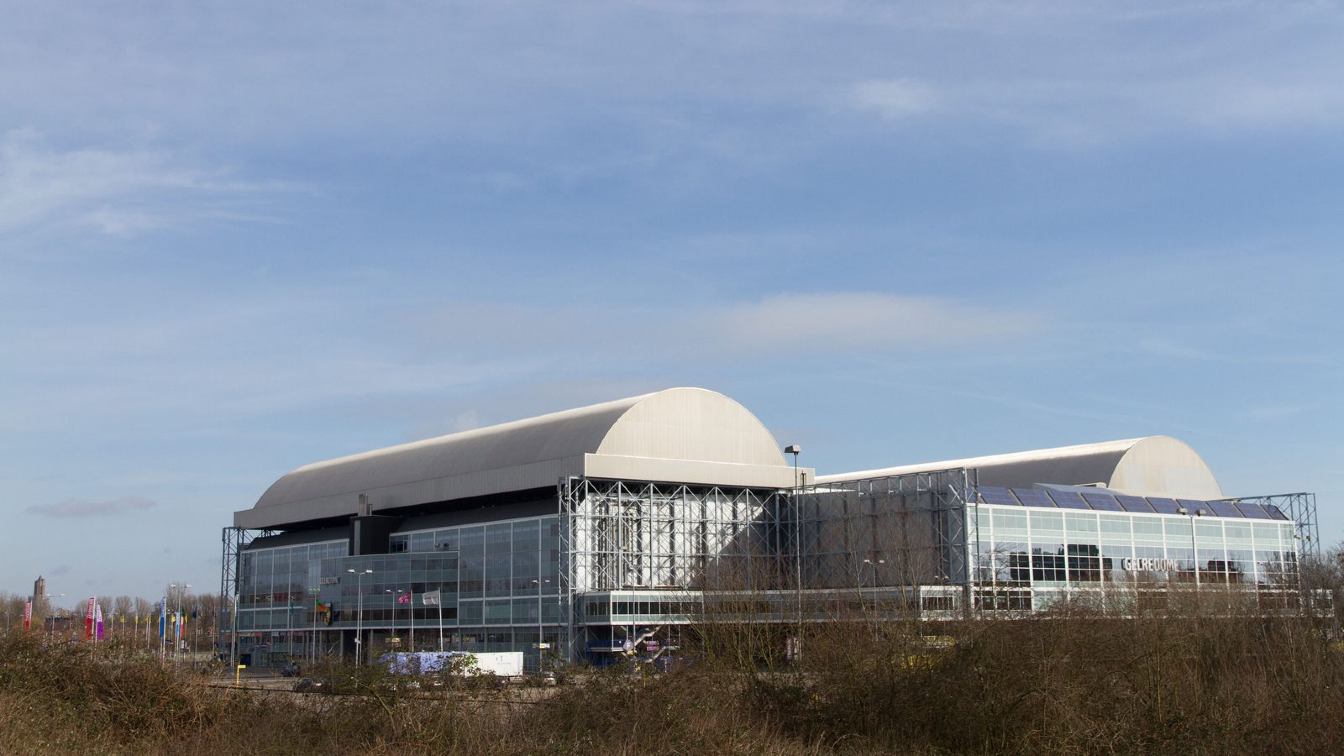 © Paul (cc: by-nc-sa)