England: Adult website in Everton Stadium's name?
source: StadiumDB.com; author: Mateusz Osmola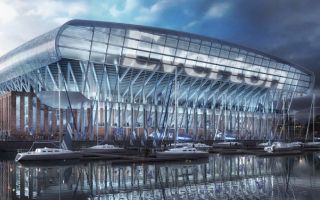 Work on the new stadium at Bramley-Moore Dock in Liverpool is progressing smoothly. So far, there is no indication that the deadline, the start of the 2024/25 season, has been jeopardised. Meanwhile, there has already been a bid to acquire the venue's naming rights, coming from... a website with adult content.
The USA-based adult webcam site, Stripchat, has boasted that it has made an audacious offer of £180 million to Everton to buy the naming rights to its new stadium. Being built on Liverpool's waterfront, the ultra-modern Everton Stadium, with a capacity of nearly 53,000 spectators, is sure to be a mouthwatering morsel for potential sponsors.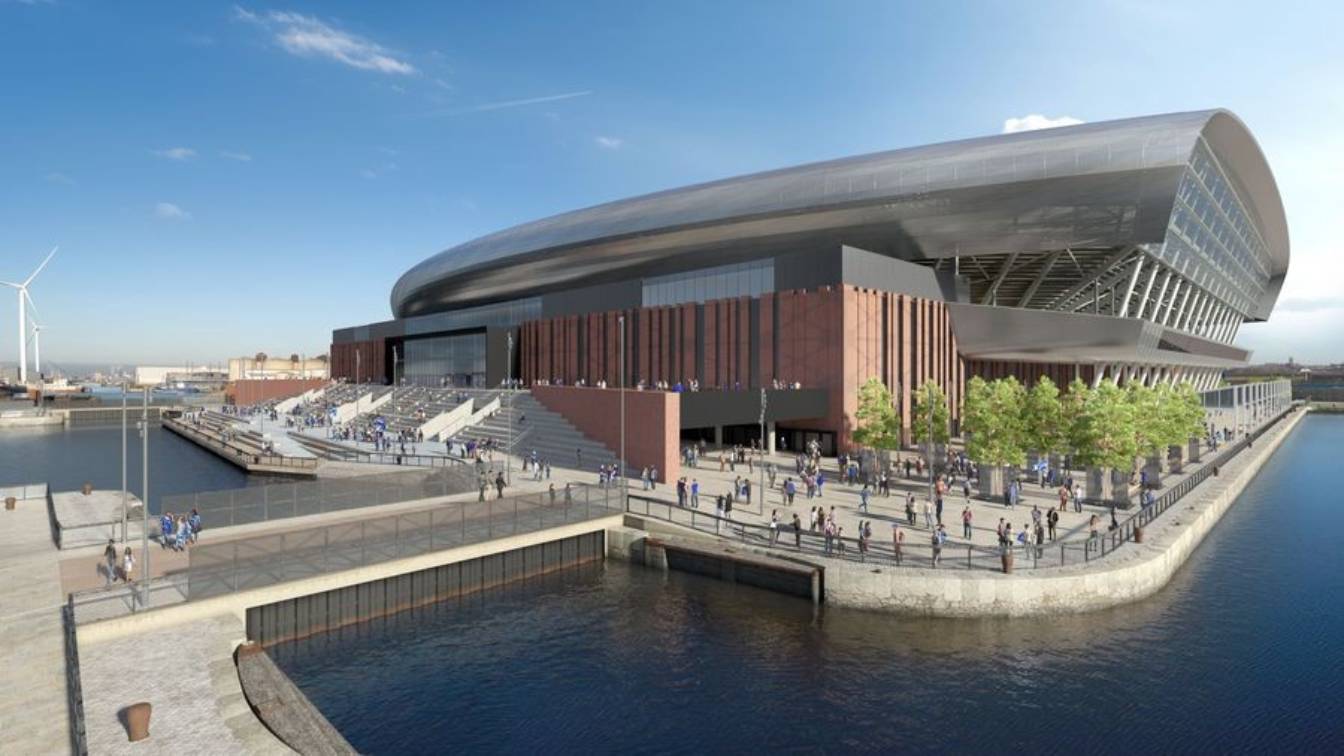 © Everton FC, Pattern Design
Stripchat is an international adult website and social network offering free, live-streamed webcam images. The content often contains nudity and sexual activity. Company representatives informed the Prolific North editorial team of their intention to purchase the rights to the Everton site through an email. In it, they announced that they would offer a 10-year deal, which involves paying $20 million a year for the arena to be called Stripchat Sustainability Stadium.
Max Bennett, the company's vice president of new media, wrote in an email that: Stripchat has officially extended our offer to Everton to be the official naming partner for the club's new stadium. If our bid were to be accepted, we would make a concerted effort to make Stripchat Sustainability Stadium the most progressive, responsible, and sustainable stadium in the world.
© Everton FC, Pattern Design
Journalists from 'Prolific North' asked an Everton spokesman for a comment on the matter, who replied that no official offer had yet been received by the club. At the same time, it was not officially stated whether 'The Toffees' are taking Stripchat's candidacy for title sponsor of the new stadium seriously at all. Behind-the-scenes there are voices saying that it is unlikely to happen.
This is not the first time the aforementioned party has been tempted to make a name for itself in the world of sport. Stripchat tried to become a sponsor of the New York Yankees baseball team in July this year, wanting its logo to appear on the players' uniforms. In 2020, they wanted to acquire the naming rights of Superdome, where the New Orleans Saints play their home games. Both attempts failed and all indications are that the bid for Everton is not being taken seriously by the club authorities either.