Brazil: The date of Arena MRV's completion is set!
source: StadiumDB.com; author: Kuba Kowalski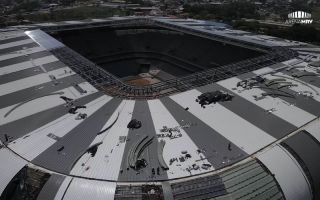 Only the finishing touches are being put to the new facility where Atlético Mineiro will play their matches. Eagerly awaited by millions of fans, the striped stadium will soon become the showcase of last year's Brasileiro Serie A winner.
Construction of the arena, which publicity is on a par even with European structures, began more than two years ago. The project has already been planned since 2016 as the first giant venue since the 2014 World Cup. The day when Atlético Mineiro will get an exclusive stadium is knocking at the door. However, Arena MRV will be the largest stadium owned by a football club in the state.
When work reached the halfway point, cost estimates indicated that the total expenses would be about 700 million reals (R$). Nevertheless, Bruno Muzzi, Atlético's general manager, recently gave less positive news. He has mentioned a figure of 950 - that is how many million reals the club will pay in total to carry out the construction of the facility.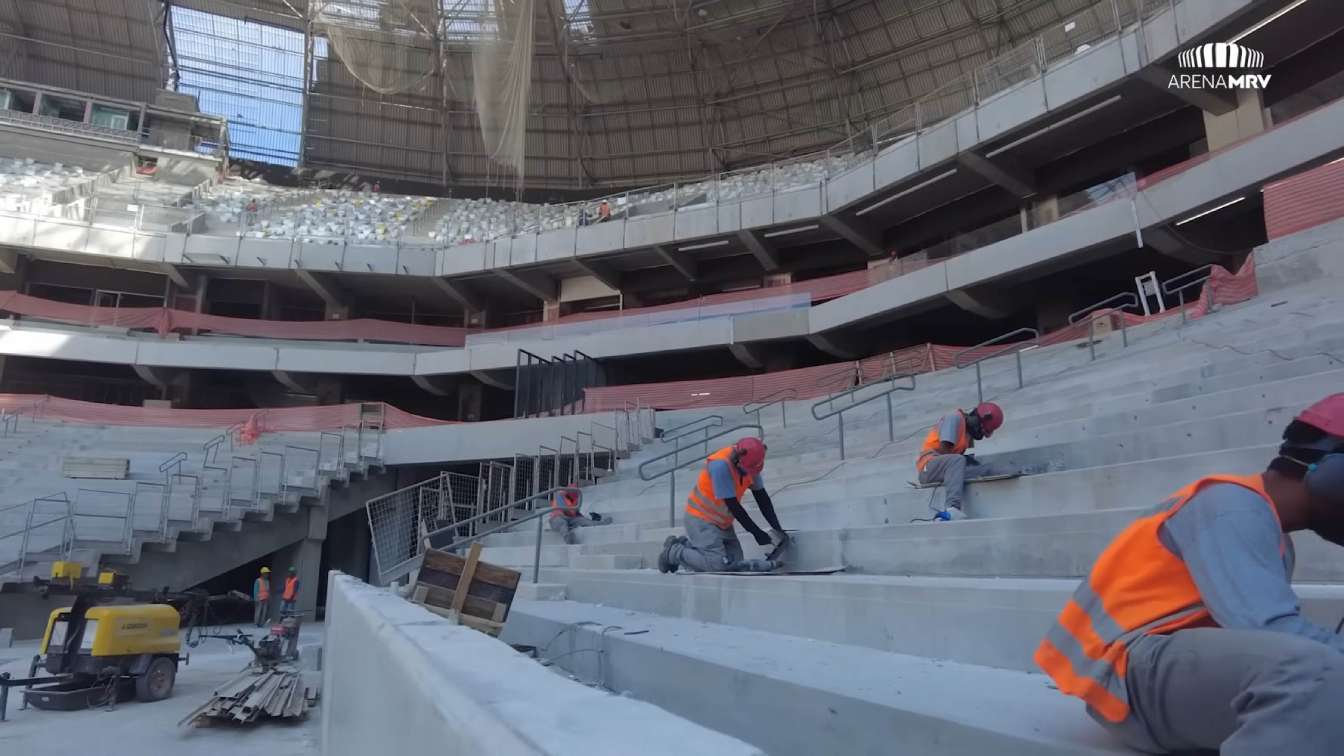 © ArenaMRV
Work is currently estimated to be completed at 80 %, with the deadline of all activities inside scheduled for December 2022. The club's authorities have announced the installation of the association's crest on the facade of the building. The shield is 12 metres high and there will be a 3-metre star above it. The creation admired by fans will weigh more than 3,000 kg.
Atlético Mineiro fans also found out about the structure via social media, with a video showing the sizable crest making an impression on Twitter. A message to fans, meanwhile, read as follows: Anyone passing through the California neighbourhood can already see the Atletico shield at one end of Arena MRV. The entire 'Roosters' community can be proud of the development of work on the club's new home. It is being built on top of a hill and near to the main road, making it perfectly visible.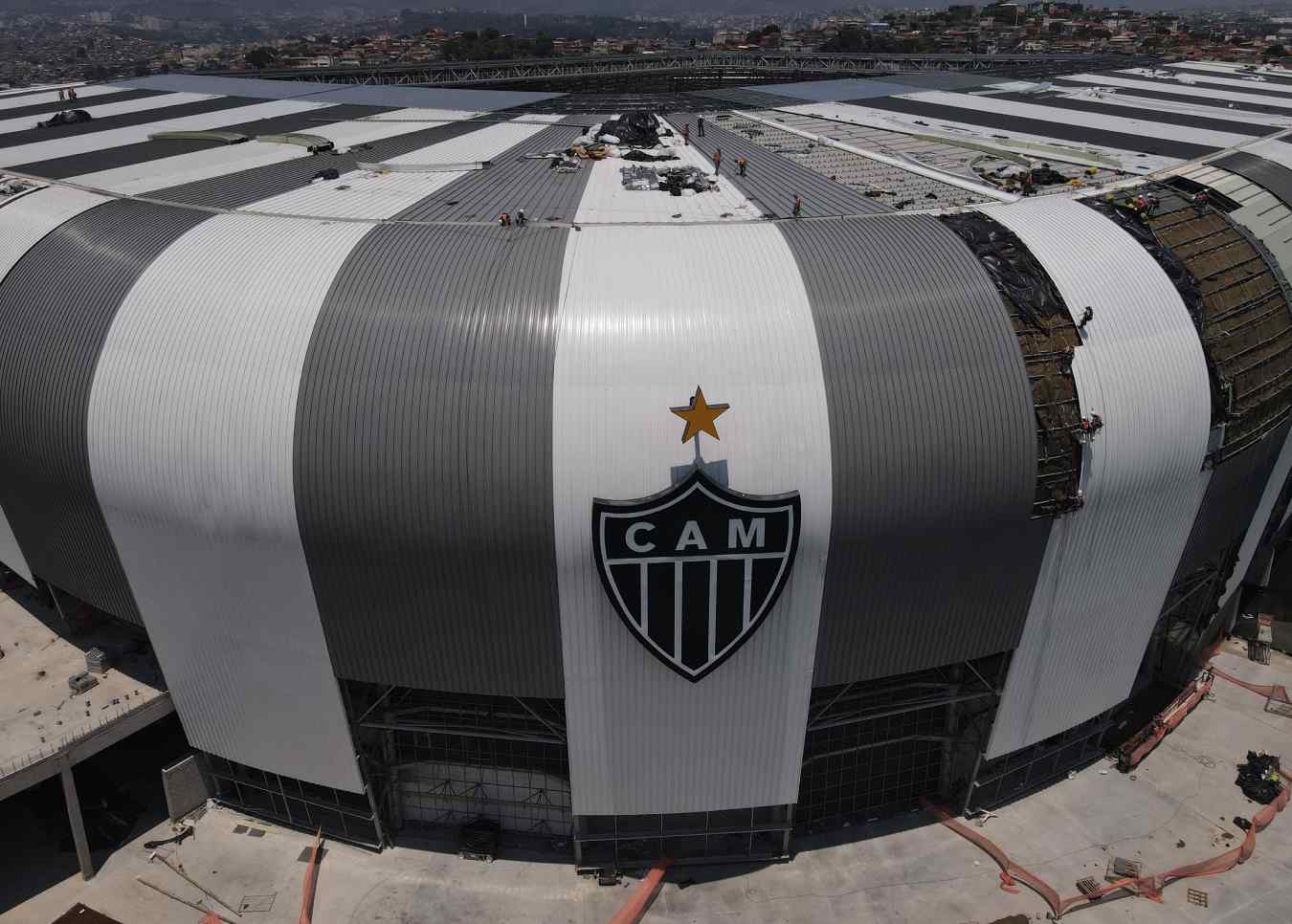 © ArenaMRV
Although work inside the facility will be completed later this year, fans will have to wait a little longer for the first game. The club authorities have announced that the inaugural kick-off will take place on March 25 2023. It will then be possible to play the match, most possibly with a sold-out crowd. This date is not a coincidence - it is the start of spring that marks the 115th anniversary of the founding of the club from Belo Horizonte. The official handover of the stadium, which has a capacity under 50 000 people, will take place on April 15. Scheduled for that day is a light show combined with a performance by a DJ, whose name will be announced later this year.
Check out on your own how the construction of Arena MRV is progressing on our YouTube channel: