USA: Barcelona with a visit to Red Bull Arena!
source: StadiumDB.com; author: Mateusz Osmola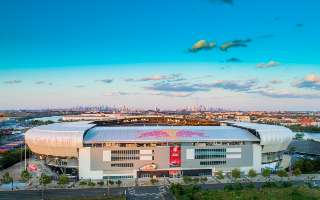 Big European clubs have repeatedly visited the home venue of the New York Red Bulls. FC Barcelona has now joined the roster. On July 30, the hosts faced Blaugrana in front of a sold-out crowd.
Red Bull Arena is one of the first soccer-specific venues built in the US. The construction was due to start in Harrison, New Jersey approximately 7 miles west of Lower Manhattan, back in 2005, but the project faced many obstacles on its way. It was not until 2006 when the groundbreaking took place. The actual development commenced two years later and the stadium was ready in March 2010. At a cost of $ 200 million the New York metropolitan area gained a state-of-the-art facility for over 25,000 spectators.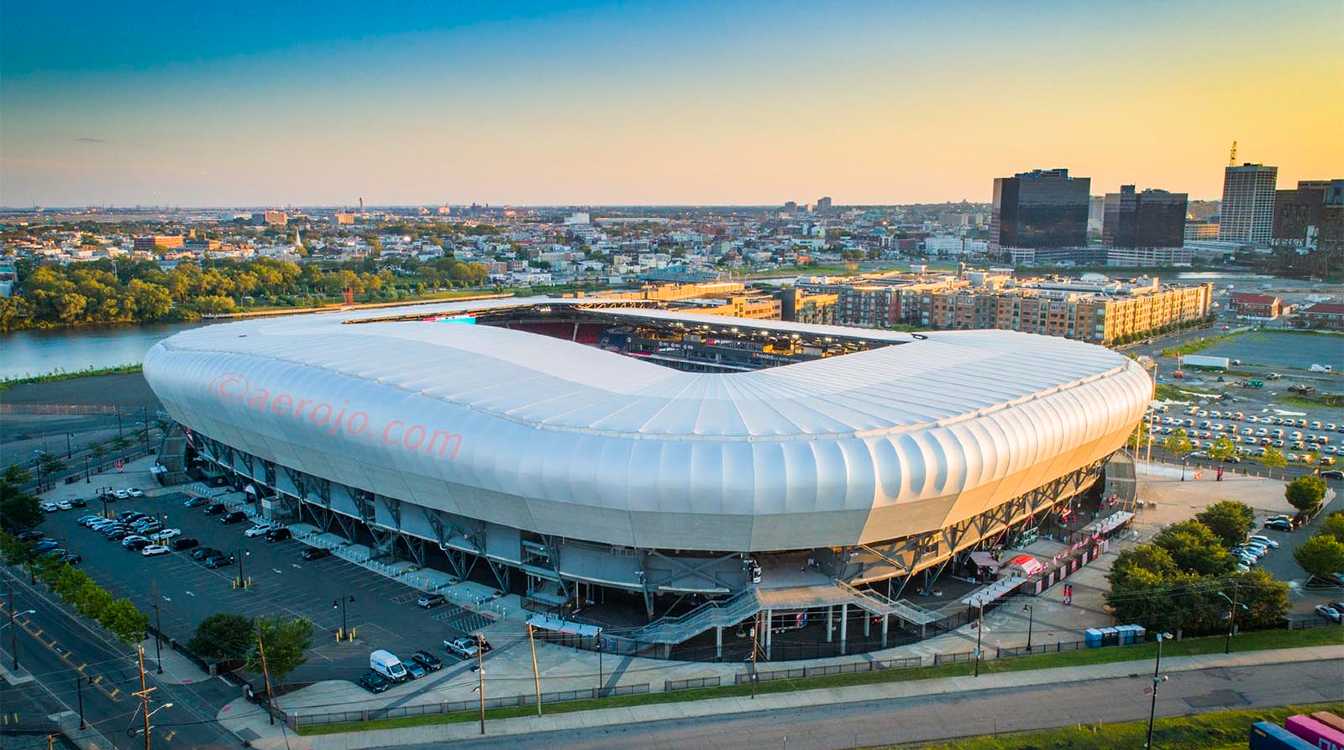 © AEROJO Drone Productions
The stadium is home to New York Red Bulls of the MLS and female team NJ/NY Gotham FC of the NWSL. The men's NY franchise is performing quite well this season in the Eastern Conference and is currently sitting in fourth place with a guaranteed play-off spot. Gotham FC, on the other hand, are playing much worse and have lost as many as 5 games in a row. New York sportsbooks allow soccer fans to bet on their favourite team.
Red Bull Arena is no stranger to big games, as throughout its history it hosted many international matches, including those involving US men's and women's national teams, as well as quite a few big European firms. In 2011, Alex Ferguson's Manchester United came to the stadium to face-off against MLS All-Stars. A year later, Ligue 1 champions Montpellier HSC clashed against Coupe de France winners Olympique Lyonnais. In 2014 and 2015 New York Red Bulls defeated the Premier League's titans Arsenal FC and Chelsea FC, respectively.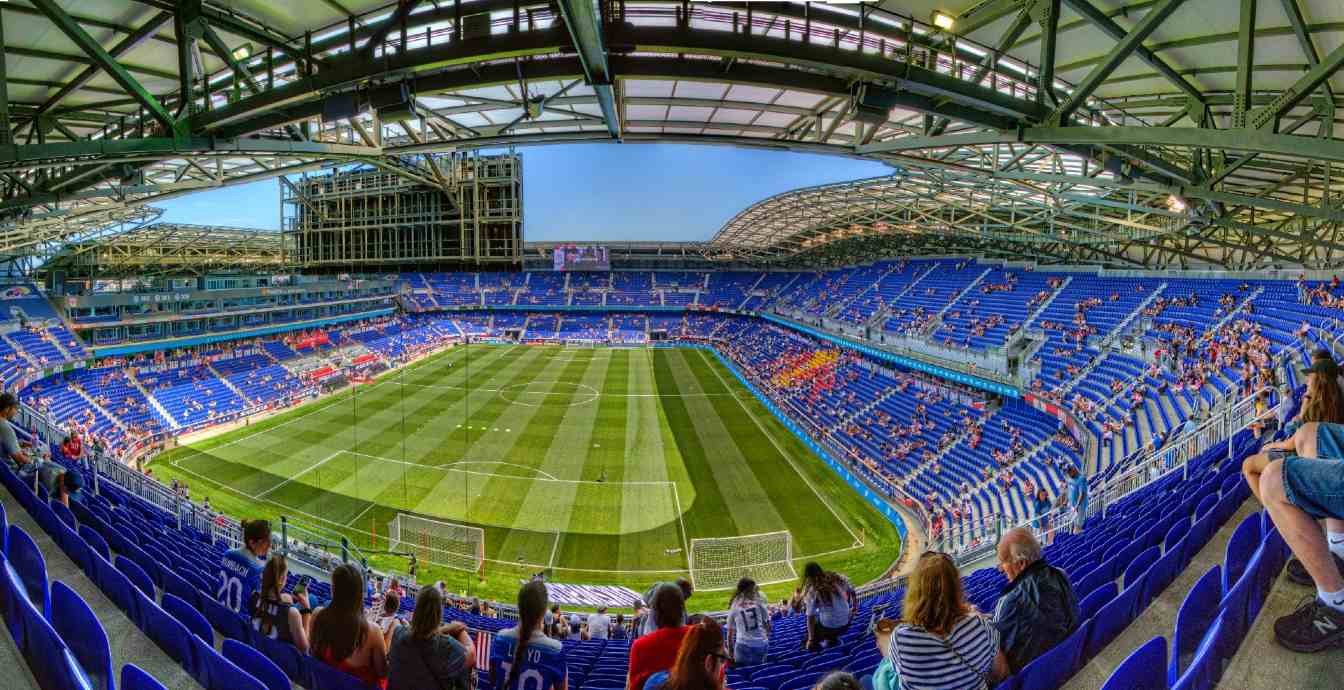 © Craig Fildes
In 2017 the venue saw the arrival of Tottenham Hotspur and AS Roma as part of the International Champions Cup. A year later, Juventus FC and SL Benfica participated in the same tournament, while in 2019 the same team from Lisbon played against Fiorentina. And this year, on July 30, fans gathered at Red Bull Arena witnessed their local team competing against FC Barcelona with the newly acquired Robert Lewandowski in the roster.
The fixture was the final match of the Blaugrana's tour of America this year, which lasted for two weeks. Barca played their first game overseas in Florida, against Inter Miami at DRV PNK Stadium in Fort Lauderdale. The second one was El Clásico at Allegiant Stadium in Las Vegas with the third being an exhibition against Juventus at Cotton Bowl in Dallas.
© Instagram: @gchery17
The game against the Red Bulls started at 7 PM (ET). The sold-out crowd witnessed a complete domination by the Spanish team. Although the final score does not reflect it (0:2), Barcelona could easily score a few goals more. Despite a number of goal-scoring opportunities, it was only in the 40th minute that the deadlock was finally broken. A well-constructed counter-attack ended with an excellent pass from Raphinha and an even greater finish by Ousmane Dembélé. The second goal was scored at the end of the match (87th minute) by Robert Lewandowski's substitute, Memphis Depay.
This match concluded the American tour for Barcelona, in which Spaniards remained undefeated. Before the Red Bulls they beat Inter (6:0) and Real (1:0) as well as drew to Juventus (2:2). One must admit it was not a bad outcome. The only slight cause for concern is Robert Leawndowski's lack of goals, but it was only a short-term setback.