Greece: Agia Sophia construction nearing completion
source: StadiumDB.com; author: Mateusz Osmola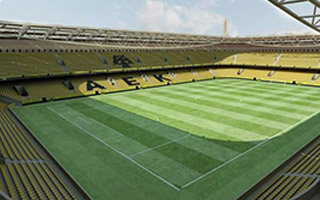 The moment when AEK Athens will compete in its new stadium is approaching fast. The club has made an official request to the Greek Super League authorities to play the first league match away. This way, AEK will have more time for finishing work on the stadium, which is scheduled to be officially opened on September 17.
Construction of Agia Sophia or rather OPAP Arena began in July 2017 and all signs point to it being completed any moment now. In July, the club announced that the first phase of installing the turf at the stadium had been completed. A test run of the arena was also held last month in the presence of 400 fans.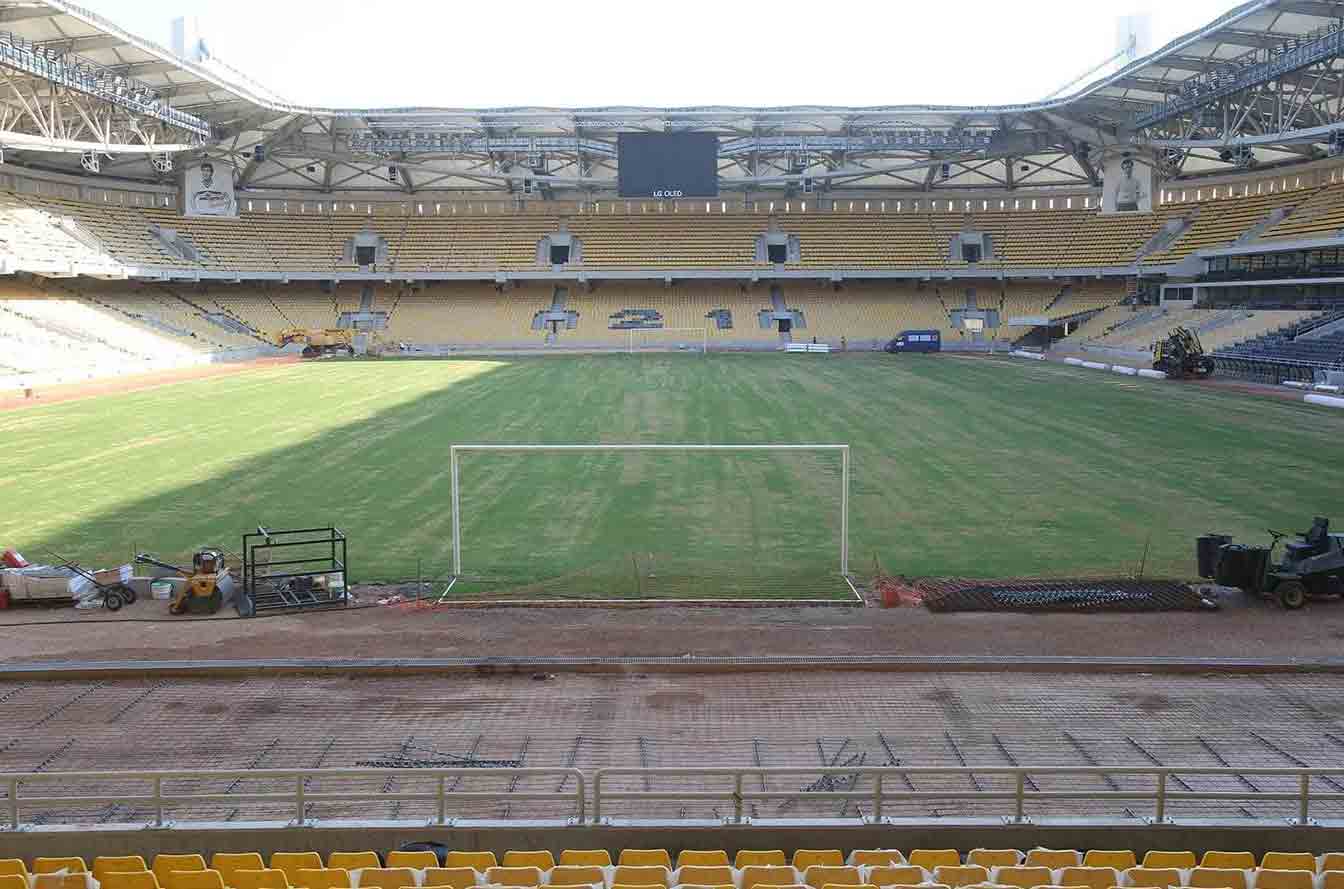 © AEK FC
This was to verify how AEK's eagle mascot Odysseus would react to the fans. The bird is supposed to fly over the stadium before every home game starting from the new season. There is nothing unusual about this, as similar pre-match practices happen in the arenas of other distinguished European clubs. The eagle hovers over Stadio Olimpico pitch before Lazio matches, Estádio da Luz when Benfica play, Deutsche Bank Park before Eintracht games and at Selhurst Park, where Crystal Palace play on a daily basis.
In addition, the event was about testing the functionality of the stadium. Amongst other things, the electronic systems, venue's gate turnstiles, sound system, projectors and the roof-mounted floodlights were examined. The trial run showed that the stadium has excellent acoustics and fans will be able to create an excellent atmosphere there during matches.
© AEK FC
The new AEK Athens stadium loosely resembles ancient architecture. This was taken care of by architect Thanasis Kyratsous, who created a concept including monumental entrances and towers. The main function of the latter is to support the steel roof structure from the outside, so as not to erect supports obstructing the view of the fans. The stands will be able to seat more than 32 000 fans. There will be 40 premium boxes in the auditorium. For fans, there will be prepared around 1,700 parking spaces at the venue, 400-500 of which will be underground.
The stadium is being built in the spiritual heart of AEK, in the northern Athens district of Nea Filadelfia. The club's previous venue was demolished there in 2003. Agia Sophia will contain more historical names: apart from the gate to the fan sector (its designation will remain Gate 21), all entrances to the venue will bear the names of historical Greek cities in Asia Minor. The stadium is scheduled to open on September 17, the day of the religious holiday of Agia Sophia.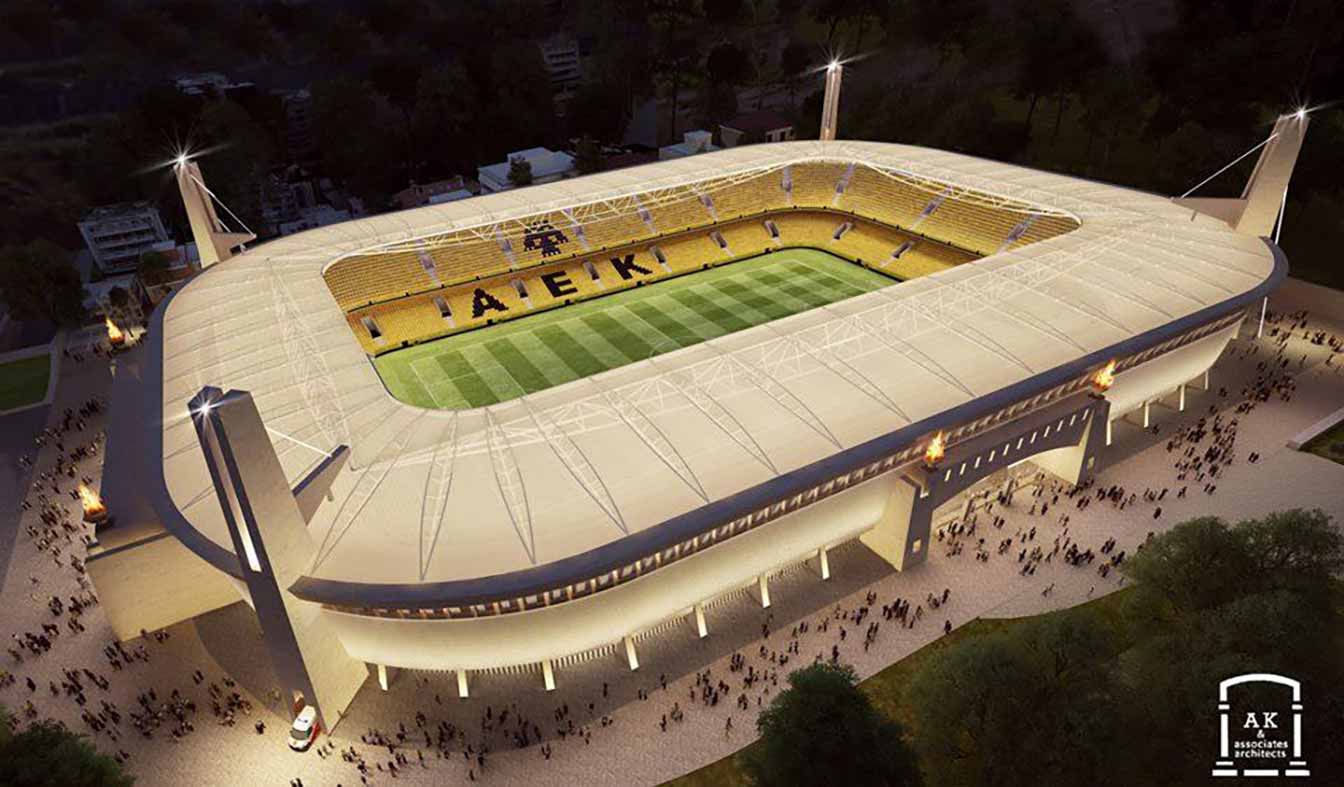 © AEK FC