USA: Upgrades at the Clemson Tigers Stadium
source: stadiumdb.com; author: Rafał Dadura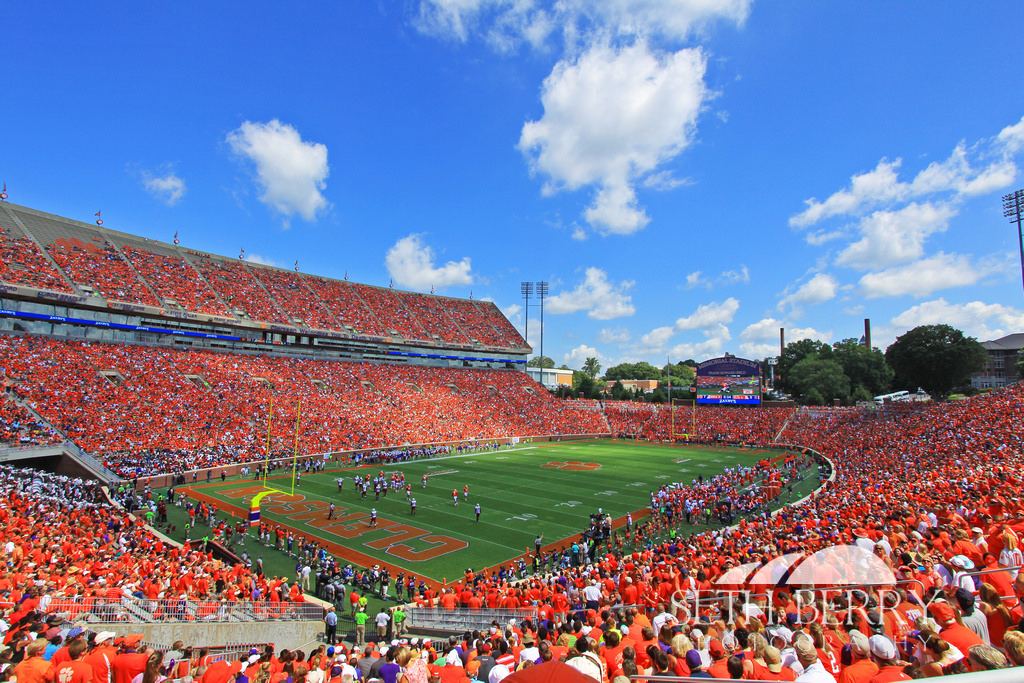 Academic football is extremely popular in the USA. Tens or even a hundred thousand people regularly attend the games of college teams! One of the teams that have decided to modernise their stadium, nicknamed 'Death Valley', are the Clemson University Tigers.
New, giant screen
The Phase I of the ongoing modernisation of the Memorial Stadium renovation, which is expected to be completed before the start of the new academic season, which is scheduled for Sept.5. Phase II is scheduled for after the season ends, in 2023. The main upgrade that will modernise the venue is the new, giant video screen. The installation of the new display, which is five times bigger than the previous one and measures 38 by 17 metres, or roughly the size of a penalty area on a football/soccer pitch, is a rather complicated operation.
The company called Daktronics is currently installing a massive steel truss on the crown of the stadium, on which the screen will rest. At ground level the brickwork for the entire structure has begun. In the coming weeks work will continue on the installation of secondary steel elements, platforms and ladders, so that every part of the screen, even after completion, will still be accessible. Next, the entire ICT infrastructure will be installed, along with hundreds of metres of cables which will fill the inside of the new video board.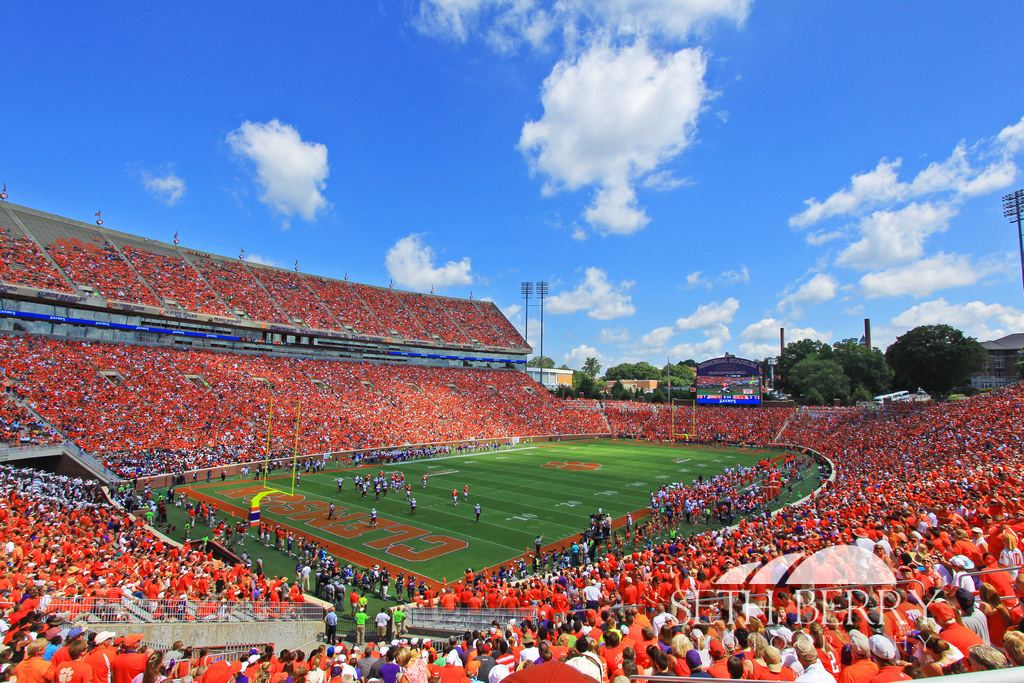 © Seth Berry
New sound system and LED lighting
There will also be a new sound system inside the structure of the new screen. The other two screens in the stadium will also be upgraded as well as LED ribbon displays around the perimeter of the venue. New LED lighting will be installed throughout the stadium and stadium signage will be upgraded.
Phase I of the Clemson University Memorial Stadium renovation includes, in addition to the aforementioned work, the creation of a premium "WestZone Concourse Club" space that will be located on the grandstand level and create more than 600 new outdoor seats. The indoor club space will include areas with private restrooms, restaurant and beverage options and TVs.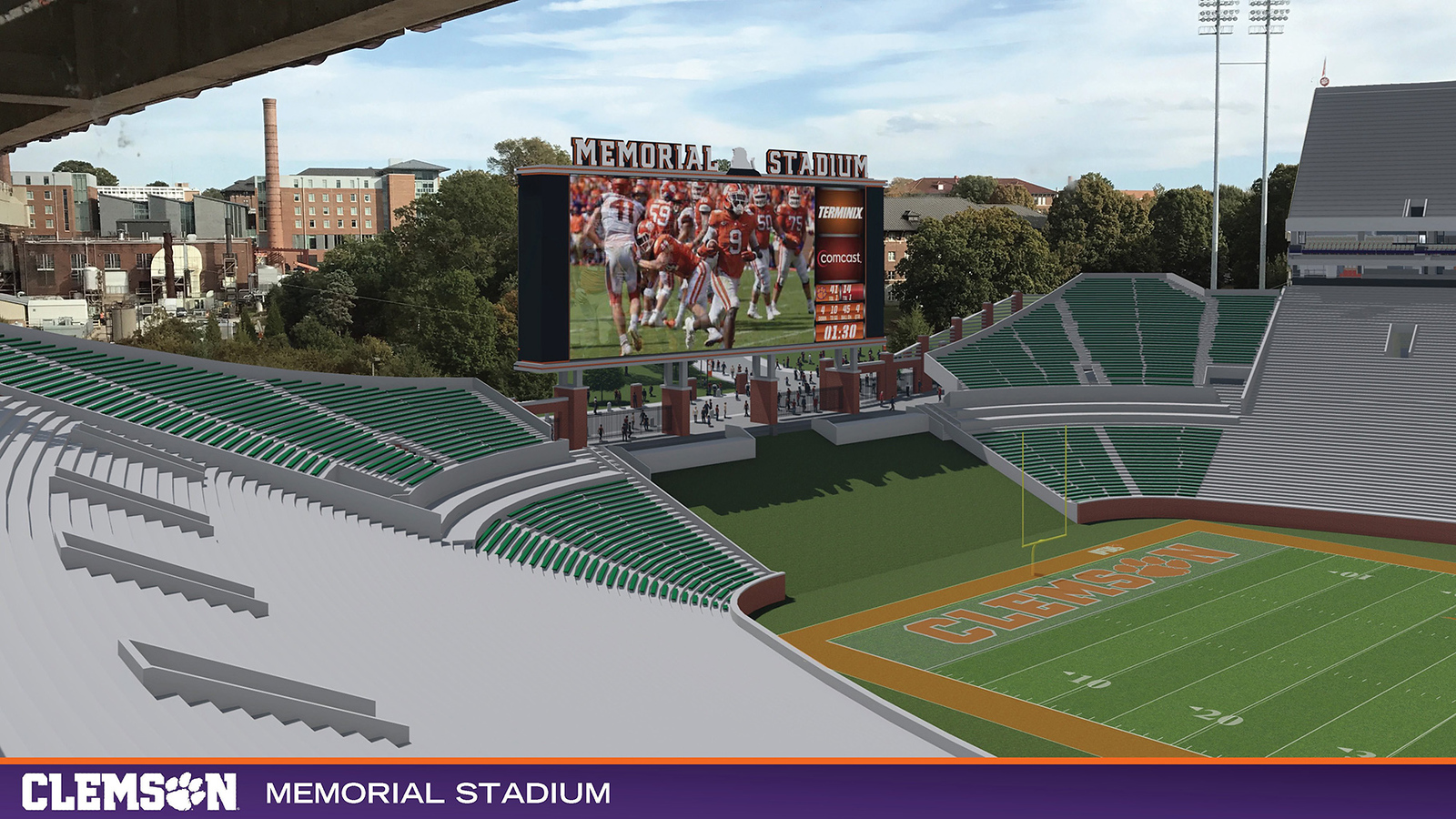 ©Clemson Tigers
The east entrance to the stadium will also be refurbished: The lower part of the new video board will be about 7 metres above the ground, which will open up a new view of the entire stadium and a nearby monument called 'The Scroll of Honor' that was created to pay tribute to the 493 Clemson graduates who gave their lives in military service to the United States.

Progress can be followed live on the Clemson University website.