USA: Gigantic Neyland Stadium with another renovation
source: StadiumDB.com; author: Rafał Dadura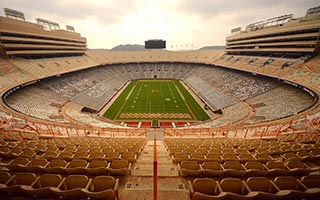 With a capacity of more than 100,000 spectators, the stadium of the University of Tennessee Volunteers football team will undergo another renovation in its more than 100-year history. Fans watching the football games of the university's team will be able to enjoy a more comfortable viewing experience thanks to the renovation.
Not just the World Cup and the NFL
Even excluding the news about the arenas that will host the 2026 World Cup, there is a lot going on in the US when it comes to stadiums. This is thanks to the immense popularity of football, whose professional league, the NFL, gathers dozens of fans at, basically, every game! But, this time, let's go even further and, apart from the World Cup, ignore even the NFL itself. It turns out that there is still a lot going on in the USA when it comes to stadiums, and not just any stadium, but the one with a capacity of over 100 000 (more than any in Europe)!
An example of such a venue is Neyland Stadium, which is an arena owned by Tennessee State University. Its authorities have just approved a request to adjust the scope and budget of the ongoing stadium renovation project, originally approved back in 2017. The revised extent of the project calls for a budget increase of $108 million, bringing the total Phase I budget to $288 million.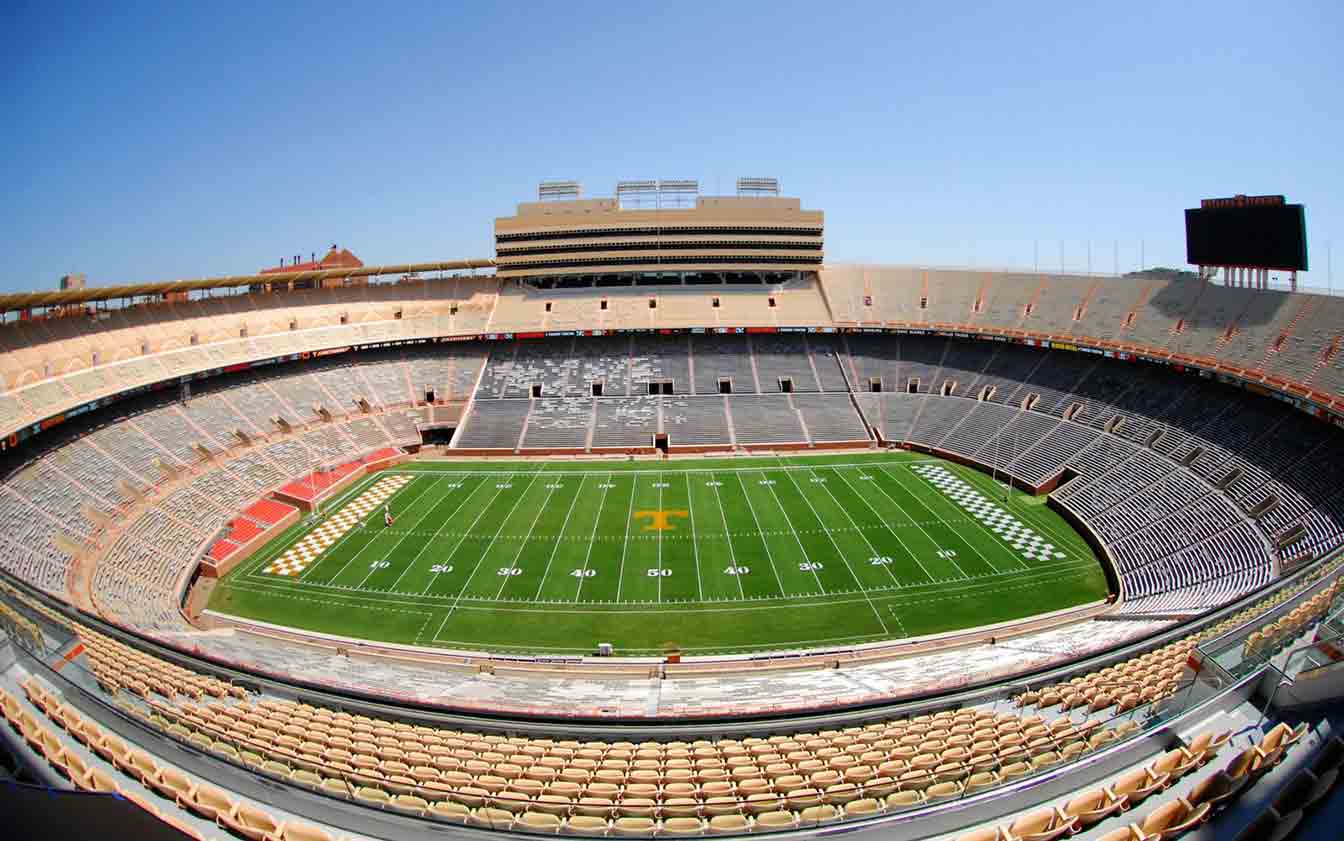 © Tennessee Journalist (cc: by-nc-sa)
A 100-plus year old stadium with 100 thousand-plus capacity
The arena, which is more than 100 years old, will soon undergo another modernisation, this time focused mainly on elevating spectator's comfort. It will include renovations to improve and diversify seating options, upgrade fan safety and bring the stadium's function and aesthetics up to the architectural standards of the Tennessee State University campus. As a result of the works, the capacity of the stadium will decrease, but it will really be a minor difference, as it will only drop by 540 seats to 101 915 seats.
The university's Vice Chancellor and Director of Athletics, Danny White, stated: I appreciate the Board of Trustees for understanding and supporting our revised plan and budget, which will ultimately allow for a significantly enhanced gameday experience for every fan throughout Neyland Stadium. Through our evaluation process, we also developed a new business philosophy prioritising project elements that generate revenue. That will enable us to invest in key amenities that impact our entire fanbase, such as enhanced Wi-Fi, larger concourses, nicer restrooms and more.
The project will continue the renovations that have already begun, which will be completed in time for the new season, which starts in autumn 2022. Thereafter, further phased works will be carried out until the anticipated completion date of the project in autumn 2026.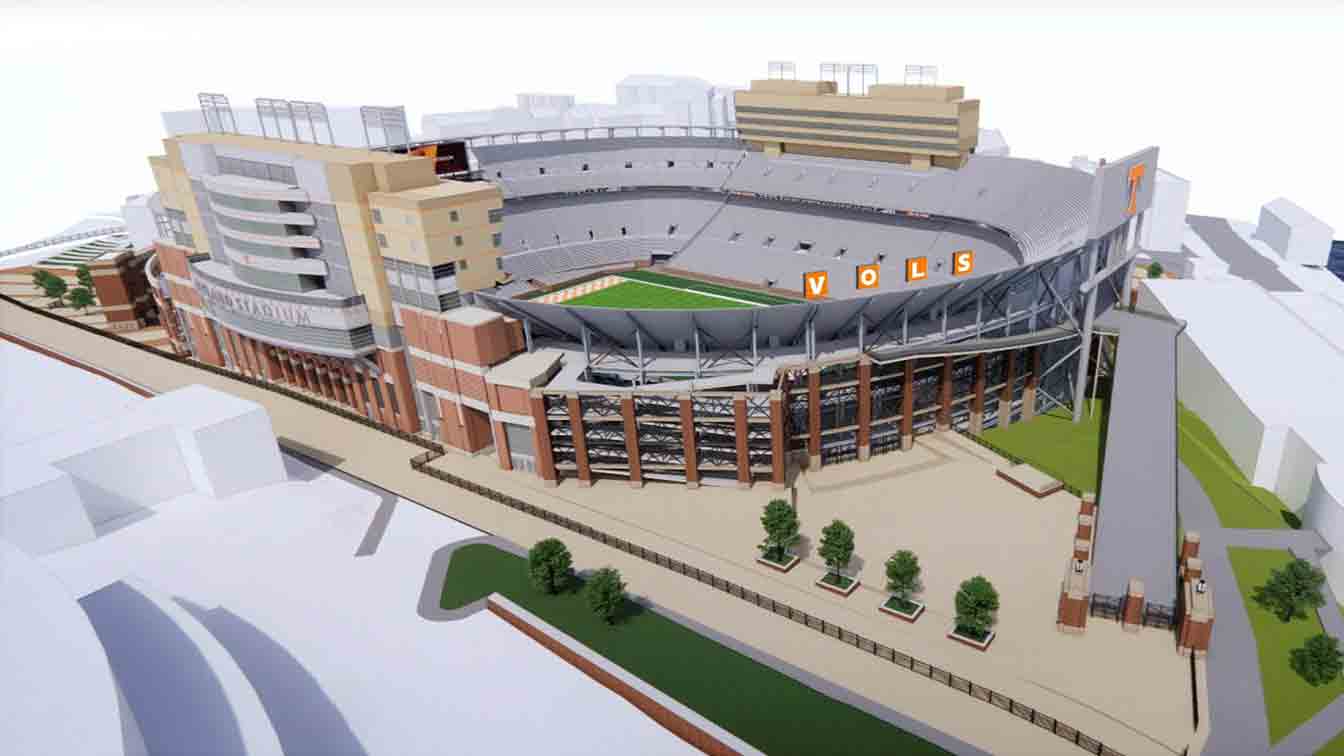 © University of Tennessee Athletics