Switzerland: Zurich stadium even later (again)
source: StadiumDB.com; author: Rafał Dadura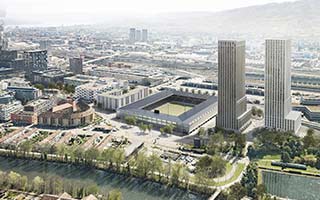 It looks like Grasshopper CZ and FC Zurich will have to wait even longer for their new, shared home ground. Zurich's stadium saga has been dragging on since 2003, and although it should have found its happy ending a long time ago, the next chapter is just about to begin.
One, two, three... four referendums
Let's start from the beginning: The first project for a new venue in Zurich, that was supposed to be built on site of the former Hardturm Stadium, was announced back in 2003 and was to be ready for Euro 2008, hosted by Switzerland and Austria. The initiative had the support of the city authorities and the Credit Suisse bank, which was supposed to back the investment financially.
The plans envisioned a new, multi-purpose stadium with a capacity of 30,000. Support was also expressed by residents, who in a referendum said 'yes' to a CHF 47.7 million loan to build the arena. However, the project was delayed due to various legal proceedings. A new facility in Zurich had to be built for Euro 2008, and as Hardturm could not be rebuilt, it fell to the temporary Letzigrund.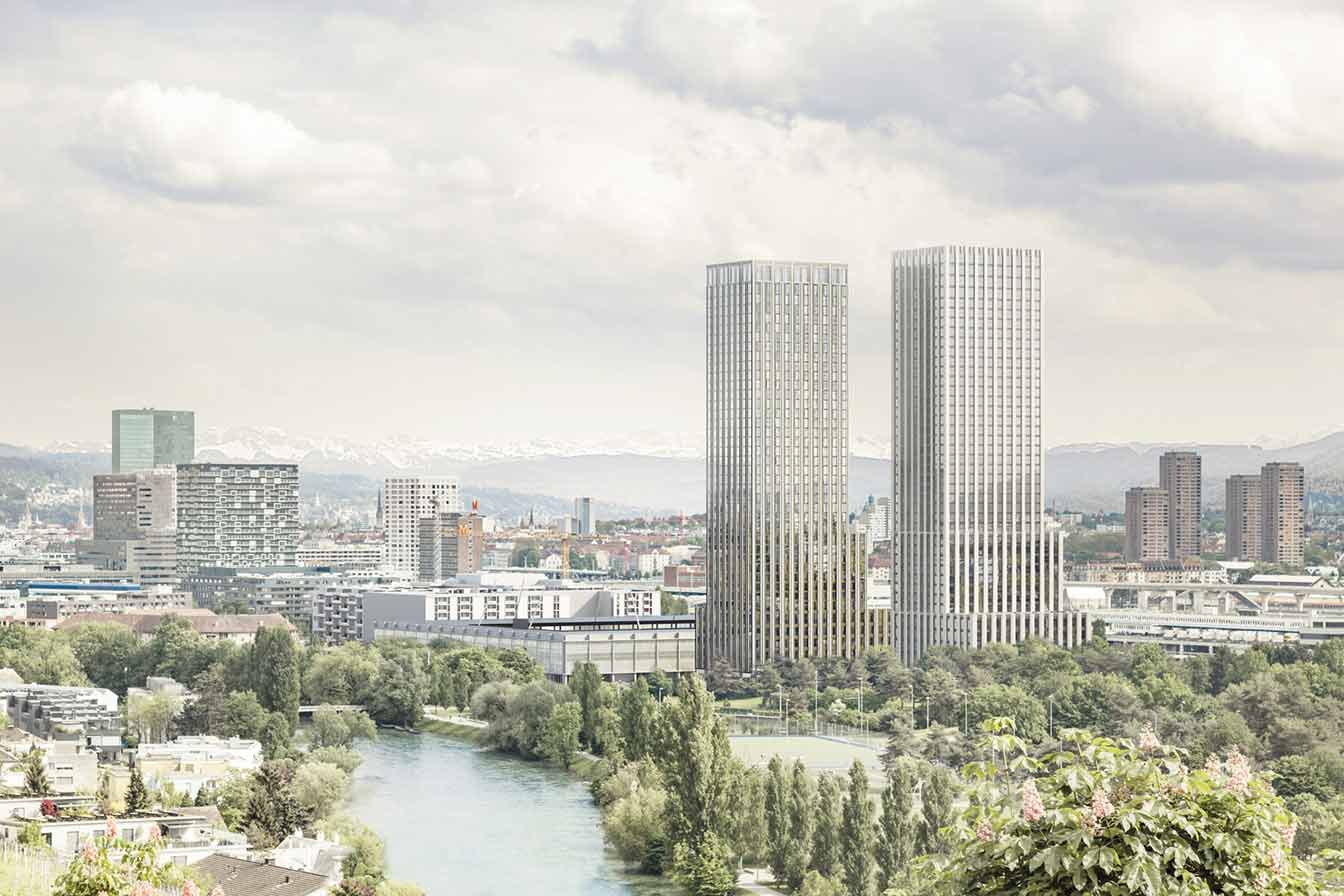 © Stadt Zürich
Subsequently, in June 2009, it was announced that the initial project had been abandoned, and a smaller football stadium, with a capacity of 20,000, was proposed to be built in 2014-15. However, this project was rejected in a public referendum by residents, 50.8% of whom were against it. Later, a third referendum was held in which residents agreed to build a new stadium.
Without going into too much detail, it still needs to be said that in September 2020 there was... another one, fourth this time, in which the citizens of Zurich again said 'yes' to a new stadium on the Hardturm site. The planned project called 'Ensemble' which can be loosely translated as 'Common', includes a football stadium for 18,000 spectators, a residential cooperative estate and two high-rise buildings, one of which will house the city's primary and secondary schools.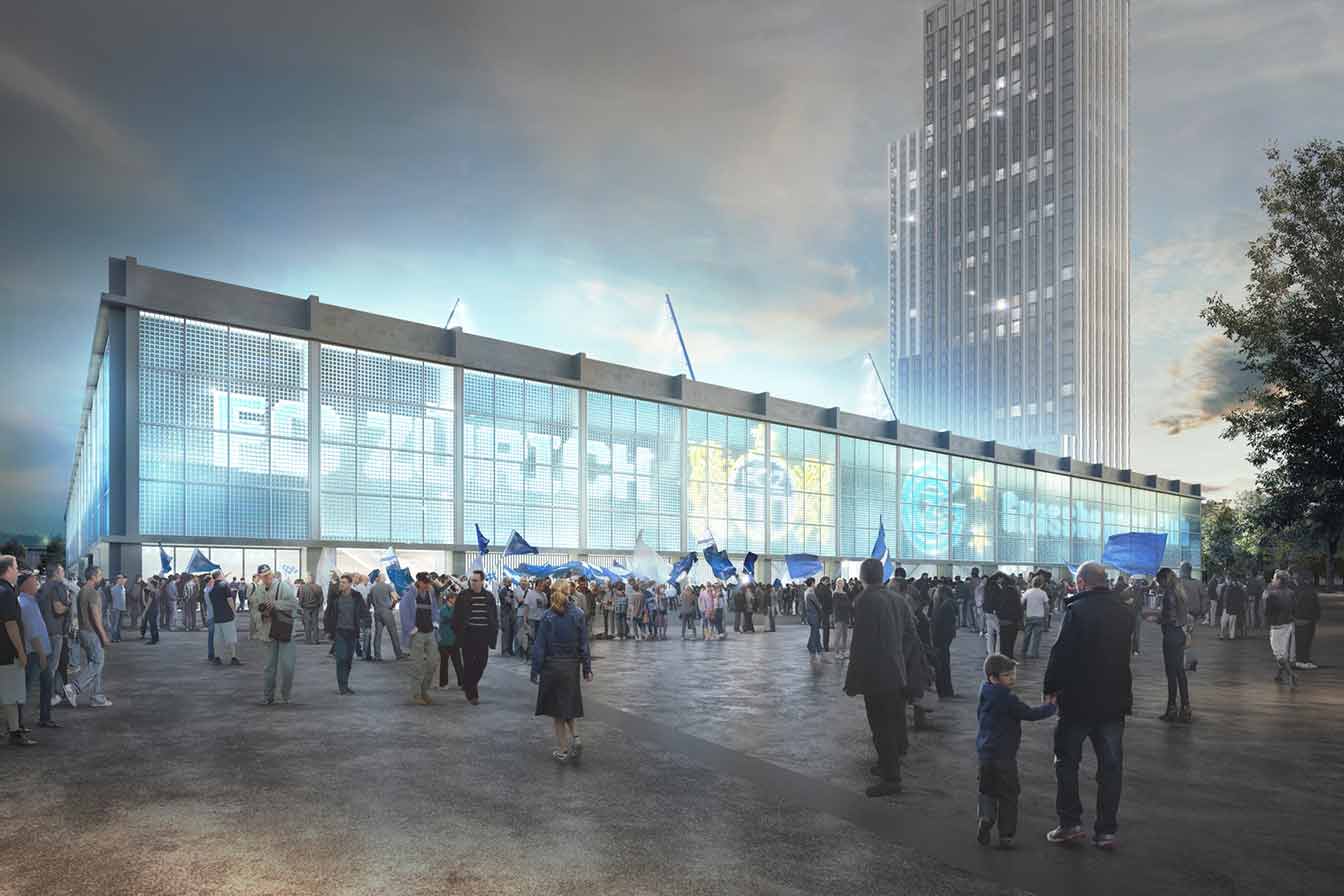 © Stadt Zürich
Everyone wants the new stadium so what's the problem?
Despite the successful outcome of the referendum, two appeals regarding voting rights are pending at the Federal Supreme Court of Switzerland. The Zurich city council has indicated that the basic design plan cannot be approved until the appeals are being heard. The extent of the delays will also depend on whether or not all other authorised judicial bodies appeal against the design plan and the subsequent planning application.
Despite not being in a position to hasten the private building project in any way, the Zurich authorities are determined and will push for the completion of the entire legal planning process "as soon as possible", according to their representatives.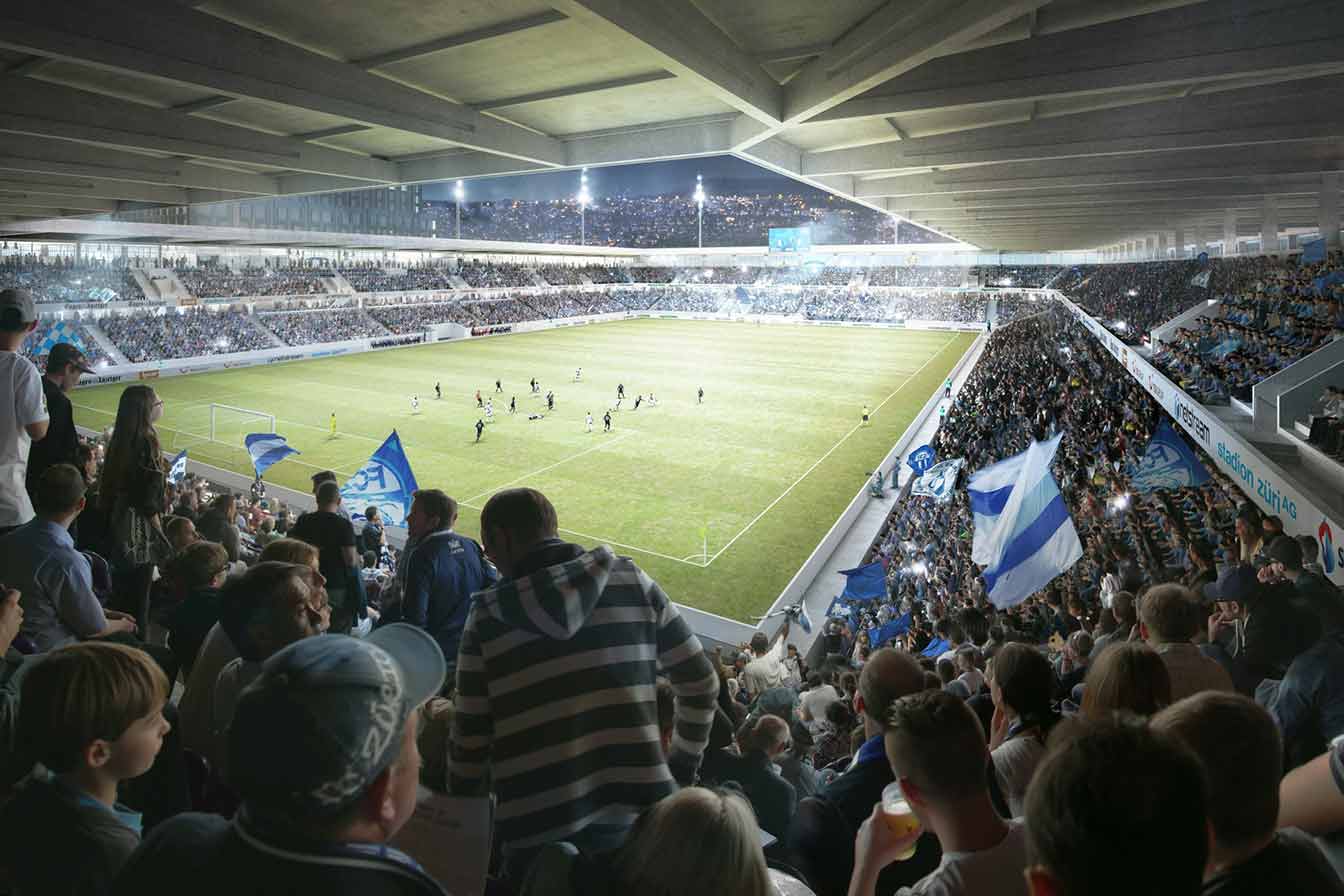 © Stadt Zürich