Stuttgart: Expansion of Mercedes-Benz Arena for EURO 2024
source: StadiumDB.com; author: Robert Saganowski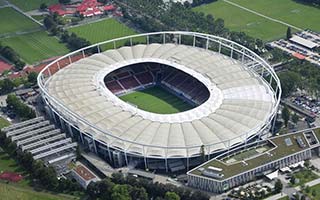 The venue of the Bundesliga club VfB Stuttgart is currently undergoing renovation in order to adapt it to the requirements of the 2024 European Championships. The investment, worth around €100 million, will make the stadium even more futuristic.
EURO 2024 will be the country's biggest football event since the 2006 World Cup, which was undoubtedly an organisational success. Germany will again be one of the favourites to win the title, as the latest bookmakers' odds and their history of performances in this tournament confirm. For the tenth anniversary of the 2014 WC victory, 'Die Mannschaft' would certainly like to give a pleasant surprise to their fans, especially in their own stadiums.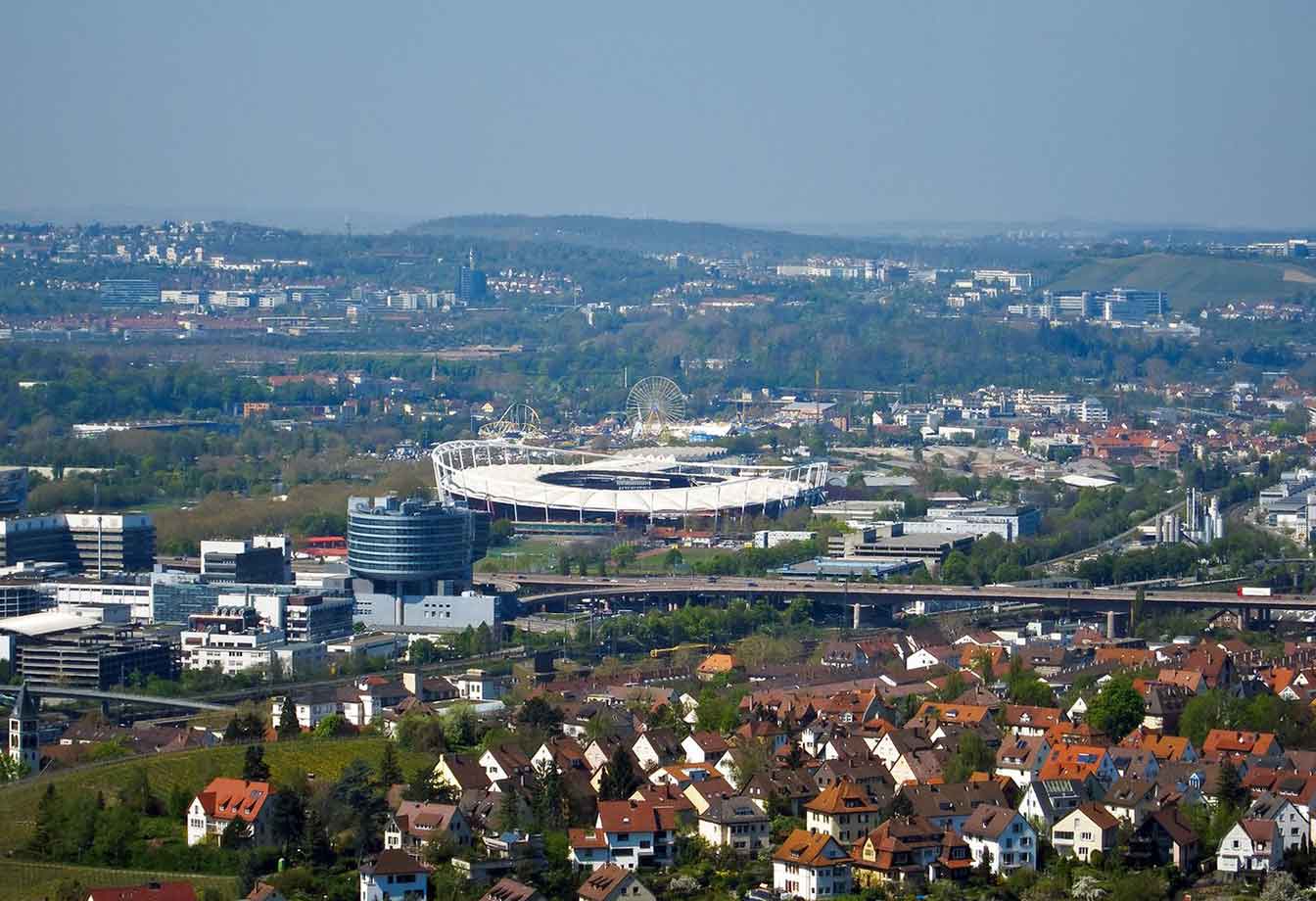 © Andreas Metz (cc: by-nc-sa)
The capital and largest city of Baden-Württemberg is preparing to host the biggest football event on the Old Continent too. In terms of renovation of Mercedes-Benz Arena, the most important aspect was to keep the local club in the Bundesliga. VfB Stuttgart only overtook Hertha BSC by a better goal difference and did not have to fight in the relegation play-offs to remain at the top tier of the competition in Germany.
The first renovation work began on the arena as early as March this year. The excavators went out to the construction site, which was running when there were no matches at the venue at the time. Stuttgart have now finished the season in their stadium and it looks like they will not have to move to another city for the duration of the refurbishment. The plan is to only temporarily reduce the number of seats, from around 60,000 to 50,000, which should not affect the club's finances significantly.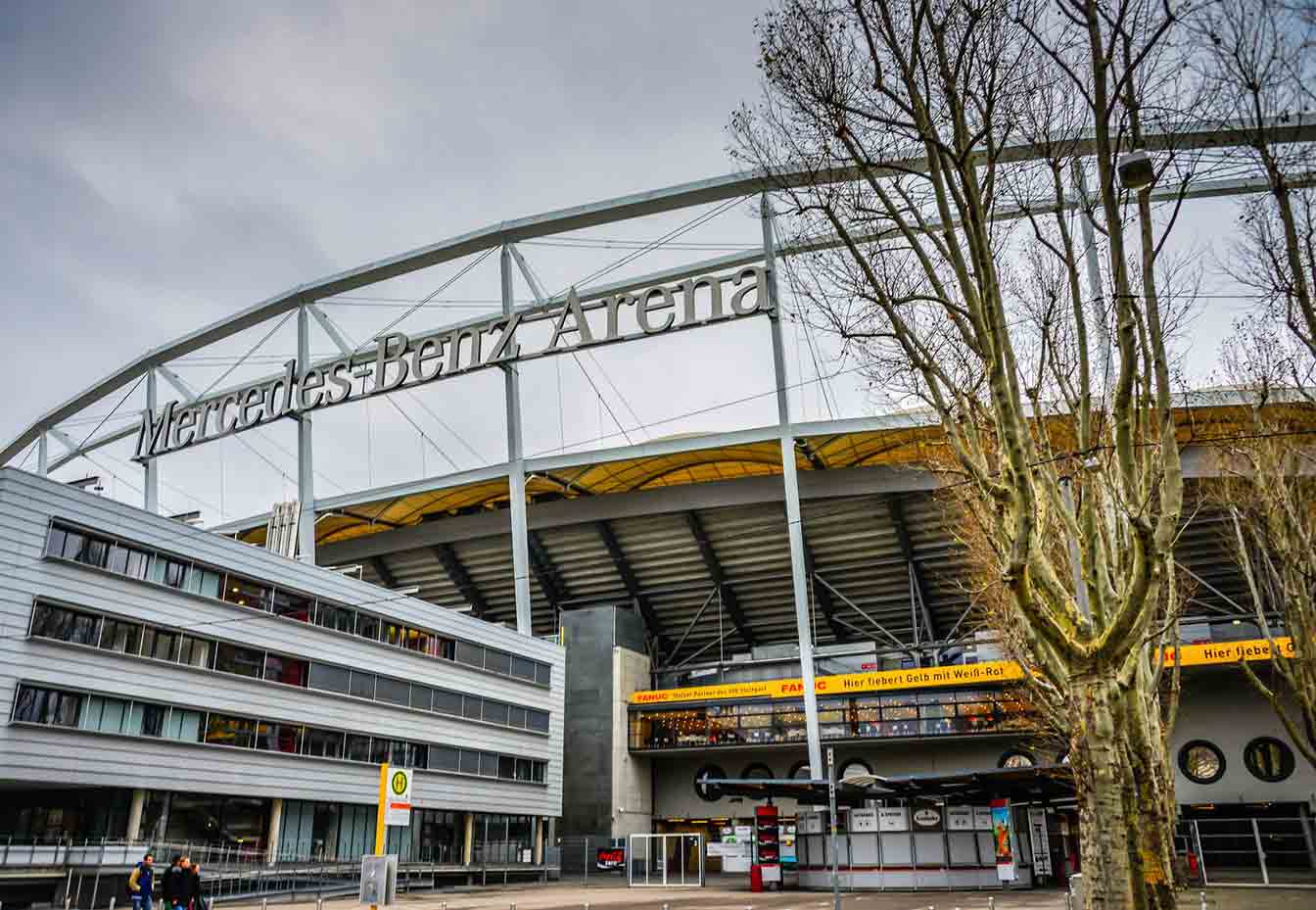 © mbell1975
However, they will have to deal with this problem in Stuttgart until the end of 2023, when the modernisation is scheduled to be completed. The final capacity will not change drastically, decreasing by 453 seats, from 60,483 to 60,030. On the other hand, for international matches at the redeveloped venue 54,244 seats are expected to be available.
The focal point of the renovation is the grandstand. This is the last of the 'old' parts of the stadium, which dates back to 1974. The redevelopment includes mainly a new construction of the lower floor, as well as the creation of media rooms, changing rooms, kitchens, and the "Tunnel Club" business area. The investment will cost €97 million, being fully financed by the City of Stuttgart. In addition, a photovoltaic installation worth an additional €1.5 million will be installed on the roof.

© Jens Schroeder
The goal is one and clear: EURO 2024. During the European Championship, the redeveloped Mercedes-Benz Arena will host four group matches and one quarter-final. VfB Stuttgart as a club is also looking a little further ahead. The modernisation opens up new perspectives for using both the marketing of the stadium and the business centre says VfB CEO Alexander Wehrle.