England: Wrexham AFC to have new "The Kop"
source: stadiumdb.com; author: Rafał Dadura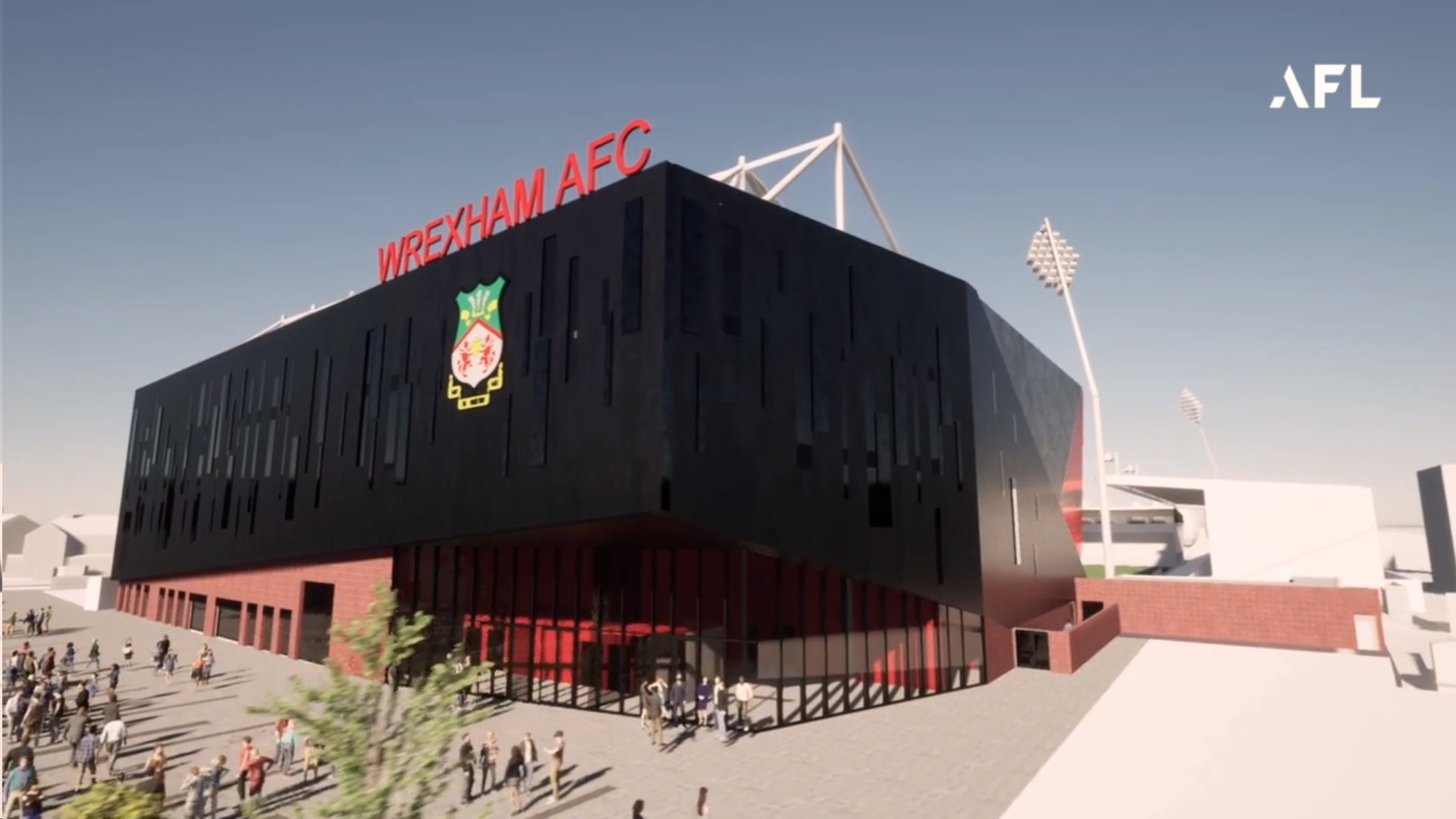 The new stand is expected to accommodate a total of 5,500 people, as well as a visitor lounge, office and retail space for the club, and facilities for the Wrexham AFC Community Trust. The 5,000 seats will be designated for general supporters with the remaining 500 seats being reserved for business clients.
Mining town identity
In early June the club submitted planning permission to Wrexham Borough Council to demolish the existing stand as preparations to construct a new one gather pace. The 'Stadium for the North' campaign, supported by North Wales Live, was set up to support Wrexham Borough Council's efforts to secure Levelling Up funding from the UK Government. It should be noted that the club will also make a significant contribution to the total cost. If the campaign is successful, exciting new plans for 'The Kop' at the Racecourse Ground stadium will be realised very soon.
Meanwhile, Wrexham AFC have published the first concept renderings of the proposed expansion of 'The Kop'. The plans are expected to be realised with funding from both the public and private sectors. Seating for people with disabilities will be available throughout the stand, which is expected to improve accessibility and provide unrivalled views for fans with limited mobility. The external facades have been designed with reference to the mining industry, which is intrinsically linked to the club's identity. The mining theme is also to be present in the public space around 'The Kop'.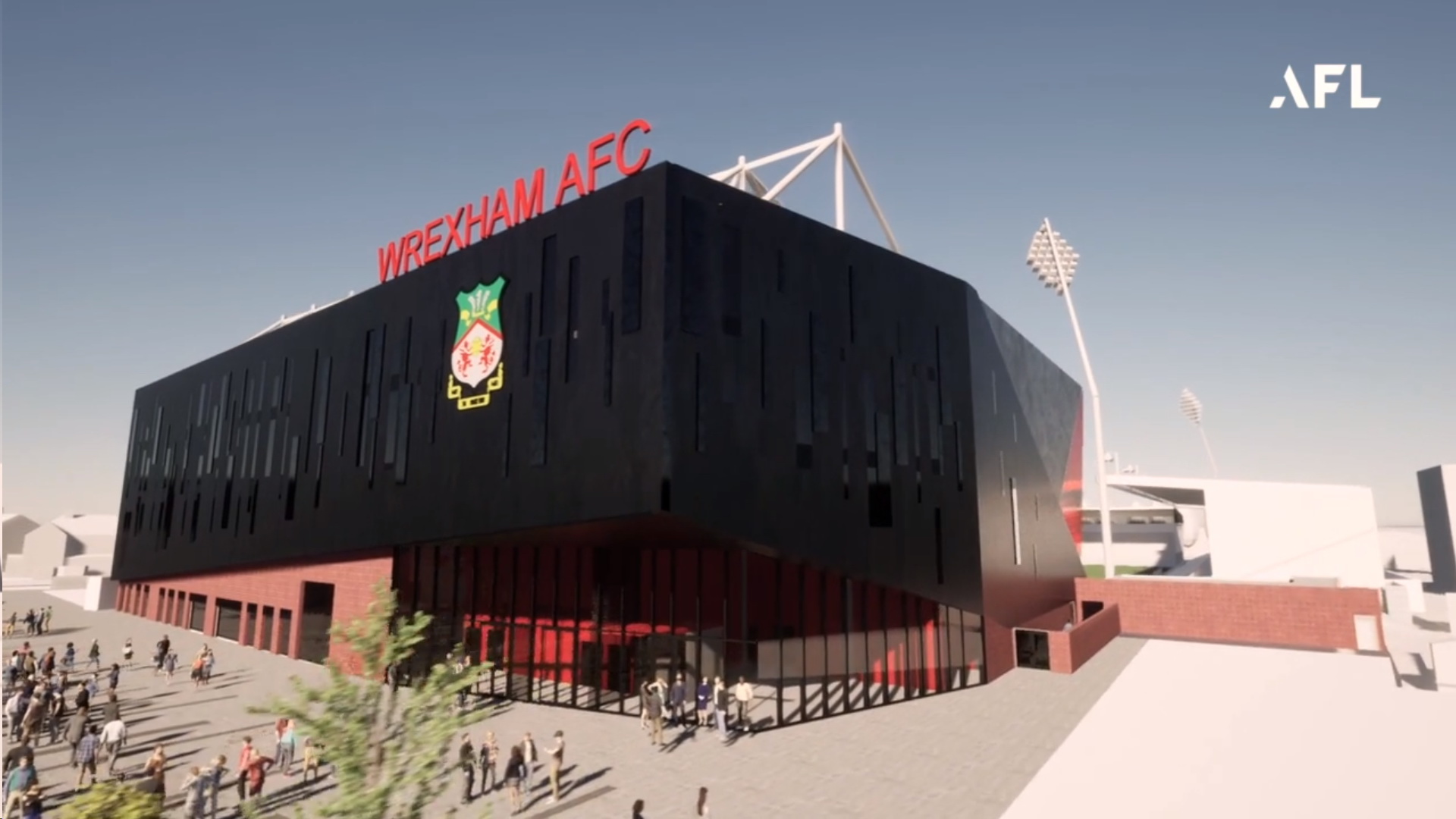 © Wrexham AFC
Standing places and exhibition space
The new stand is designed to meet UEFA Category 4 criteria, while at the same time, in response to suggestions from supporters, it will feature seating with railings directly in front, allowing fans to watch matches standing up. The area underneath the stand is to provide exhibition space for events taking place outside match days, filling a current gap in the local market and is expected to boost economic activity and popularity across the city.
A consultation period will begin on July 1, which the club intends to use to meet with as many organisations who have an interest in the stadium as possible, including residents' societies , councillors and groups. Wrexham AFC will then apply to Wrexham County Council for planning permission to build a new stand for 'The Kop'.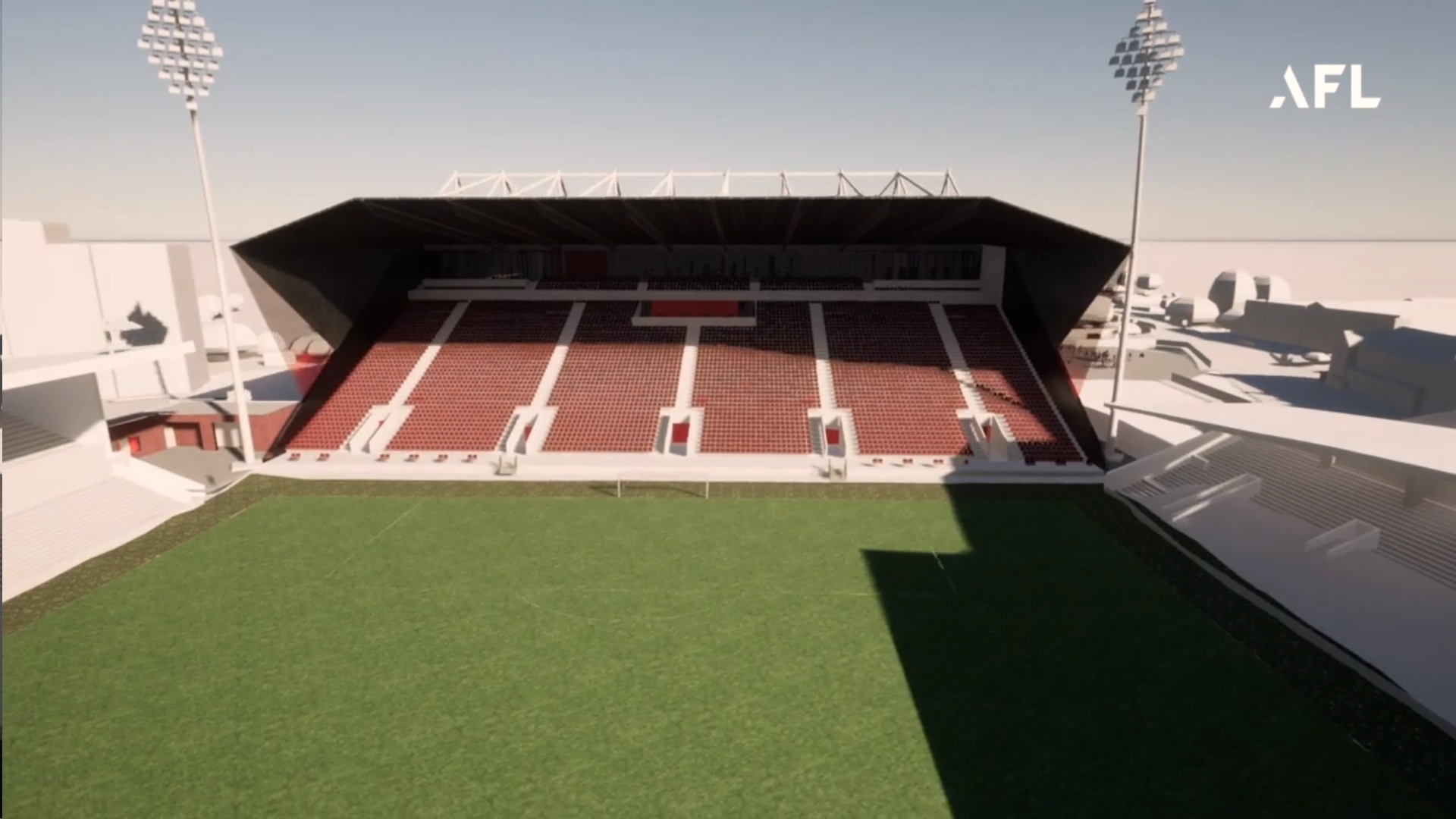 © Wrexham AFC