England: New stadium for Ebbsfleet United
source: StadiumDB.com; author: Rafał Dadura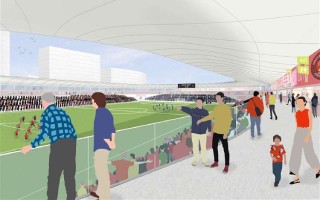 Ebbsfleet United, playing in England's National League South, has unveiled ambitious plans to build a new 8,000-seat stadium in the heart of the waterfront entertainment and shopping destination. This paves the way for a new multi-purpose stadium with improved facilities and usable space to replace the team's current facility.
Ambitious plans for the whole area
The plans are in place for a 40-acre brownfield site located in Ebbsfleet, close to the historic harbour and the Northfleet River. The whole development will bring up to 3,000 new jobs in the retail, leisure and service sectors. This includes apprenticeships during construction and post-construction employment opportunities, providing a real boost to the local economy. The plans will also secure the long-term future of the club through the construction of a new 8,000 capacity multi-purpose stadium.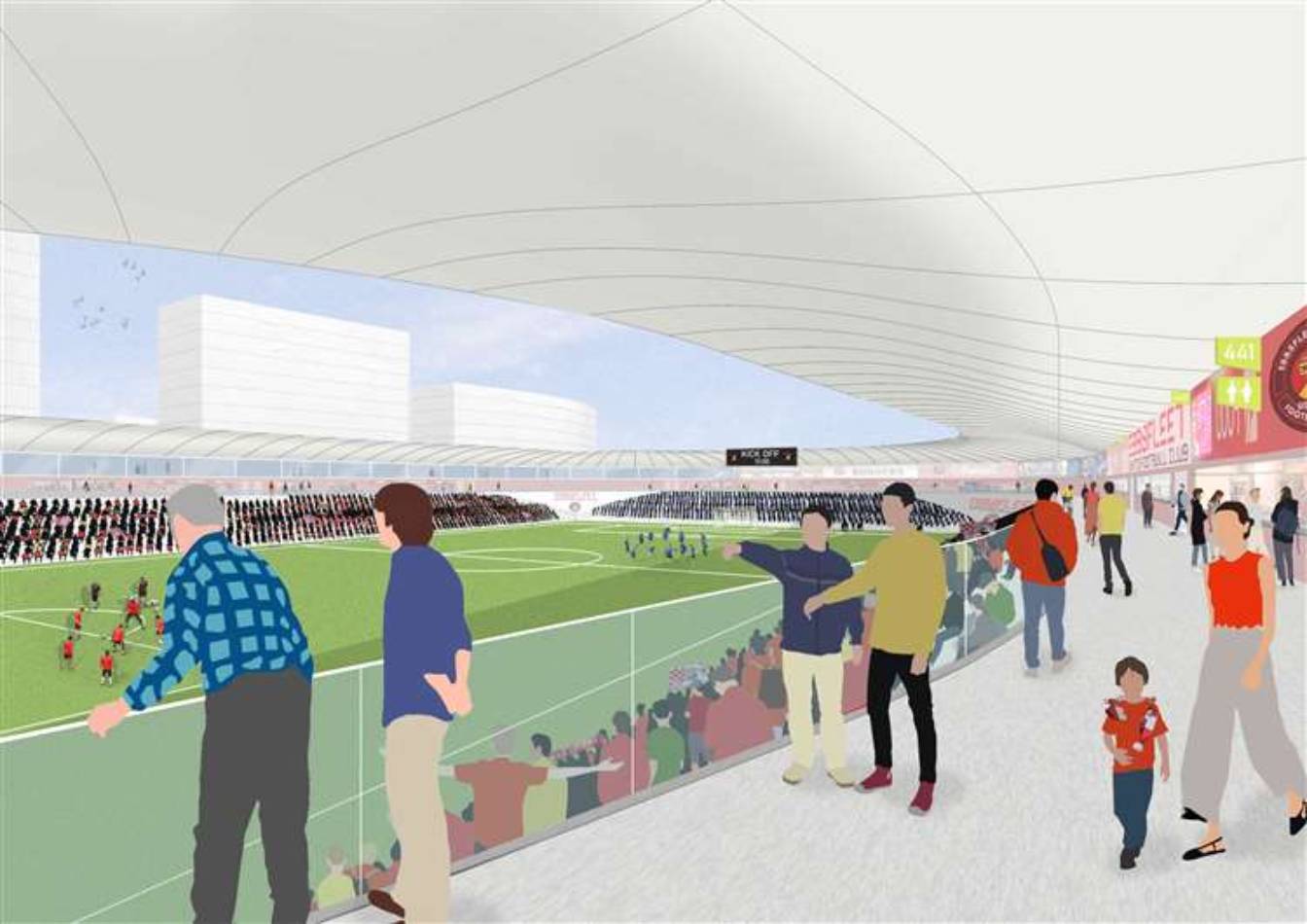 © Ebbsfleet United
The vision is to design a vibrant new neighbourhood with new homes, shops, cafes, offices, medical services and community facilities. There will be more than 3 km of new pedestrian and cycle links along the River Thames, improving connectivity to Gravesham town centre, and publicly accessible green spaces throughout the site.
"An exciting proposal"
Ebbsfleet United executive director, Damian Irvine, believes the proposals can help secure the future of the club and the area: We are delighted to be able to bring forward this exciting proposal in Gravesham, with a new stadium for Ebbsfleet FC in the heart of a new neighbourhood. Stonebridge Road Stadium is a special place for our club and its supporters and we need to continue to invest in its facilities to not only ensure compliance with modern safety regulations, but also to secure the long-term future of the club. The new facility will provide best-in-class spectator facilities, catering and bunk seating for the club's supporters, as well as wider community benefits including a new sports medicine facility.
© Trevor Pipe