USA: The biggest renovation in Gillette Stadium history
source: StadiumDB.com; author: Robert Saganowski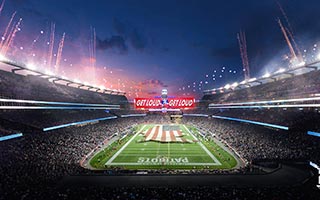 The United States is not idle when it comes to upgrading its sports arenas. This time it is Foxborough and the combined arena of both New England Patriots and New England Revolution. The stadium will undergo a renovation worth well over $200 million.
Since Gillette Stadium opened in Foxborough in 2002, the owners of the venue, The Kraft Group, and the clubs that play there in the NFL and MLS, have invested more than $300 million in the facility. Further improvements were made in 2021, including renovations to the south stand, including the installation of a new LED screen.
On December 10, 2021, the design for the stadium's largest upgrade since its opening was announced, which will include an expansion of the stand's infrastructure located behind the north end of the field.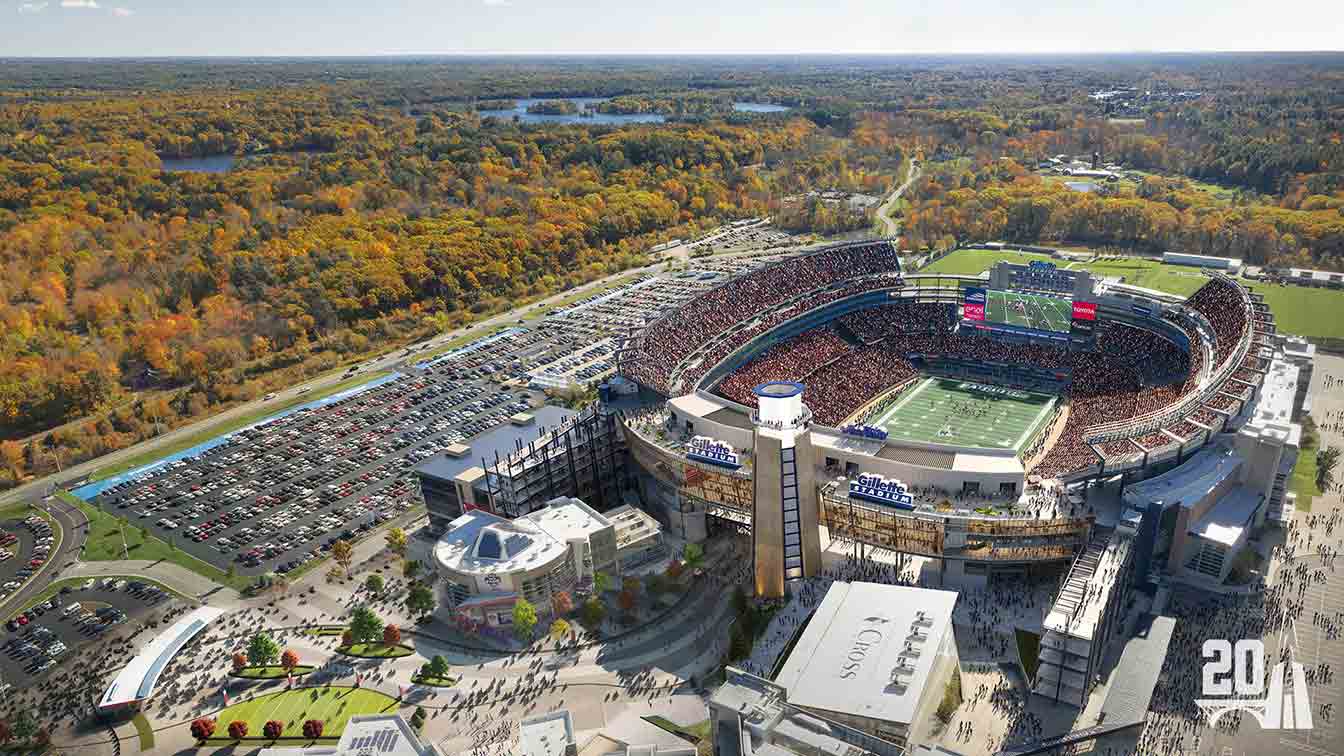 © Courtesy of Gillette Stadium
The design will retain the stadium entrance, but will expand the upper section of the north stand to include a glass pavilion with a hospitality area and performance spaces totaling 50,000 square feet, which will be called the Globalization Partners Atrium in connection with the sponsorship agreement. A 22,000-square-foot curved, panoramic LED screen will be built on the side of the stands, the largest to appear in open-air stadiums across the United States.
The existing lighthouse, a symbol of the stadium, will also be demolished. In its place will be a new, more imposing and 218-foot-tall lighthouse that will offer an outdoor observation deck at the top, providing a panoramic view of Boston and Providence. Work will also include the revitalization of the plaza in front of the north grandstand.
Another advantage of the stadium renovation will be the Internet connection, whose broadband will be available to virtually all fans seeking entertainment during half-time breaks. The good connection will allow them to enjoy classic titles available online, such as poker, or pastimes that will relax their minds, such as Sudoku.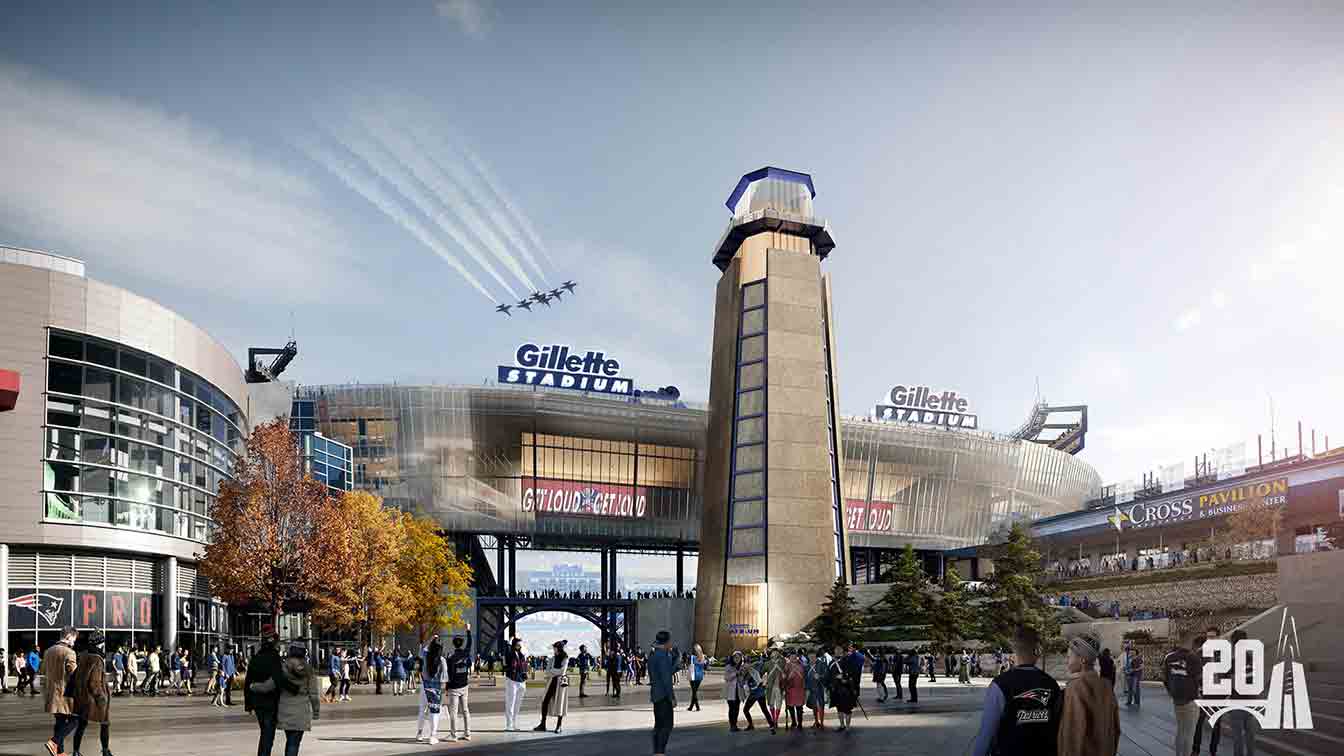 © Courtesy of Gillette Stadium
Work began in January 2022, although the official groundbreaking ceremony was held on May 11, 2022, exactly 20 years after the stadium opened. The redevelopment is expected to be completed before the start of the 2023 NFL season.
During the works, the facility will remain fully functional, and the capacity of the arena after the reconstruction will remain at its current level. The cost of modernization is expected to amount to $225 million (this amount also includes works on the south stand, carried out in 2021). The main contractor for the works is Suffolk Construction.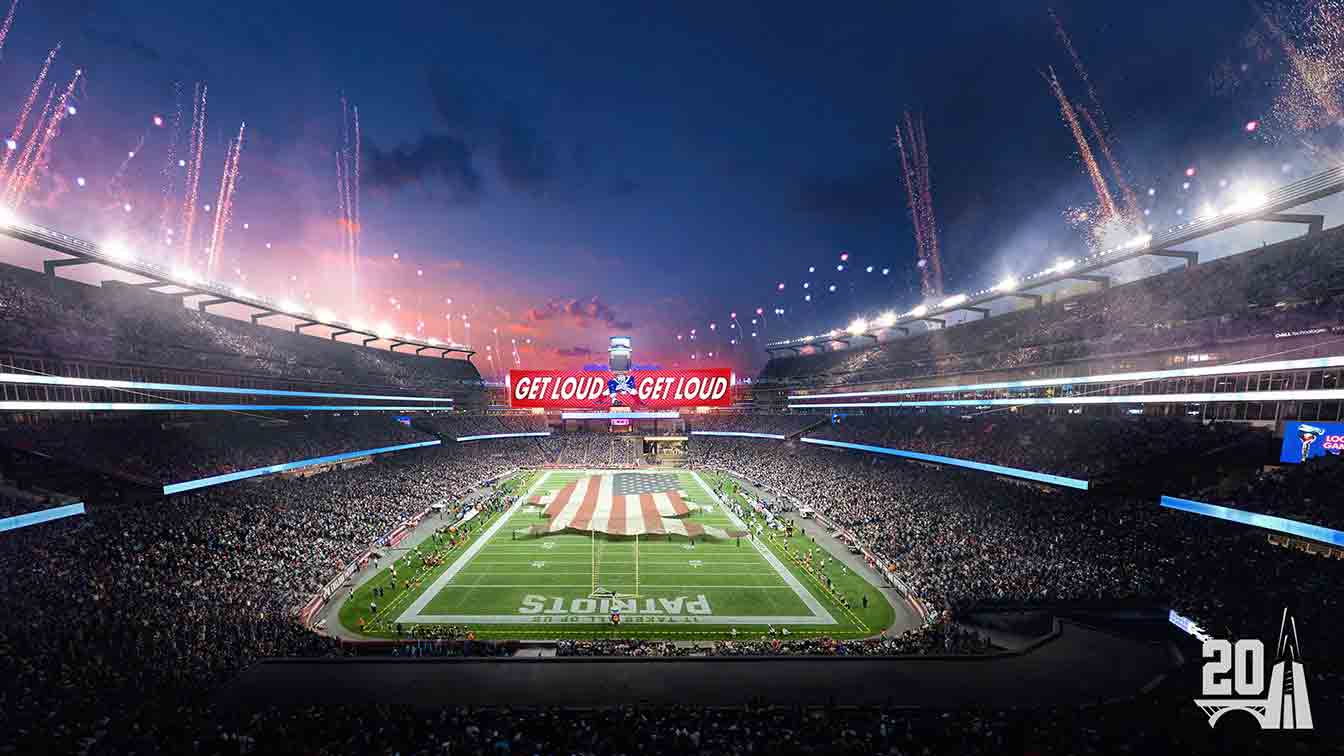 © Courtesy of Gillette Stadium