Ivory Coast: Stade de Yamoussoukro inaugurated
source: Stadiony.net; author: Mateusz Osmola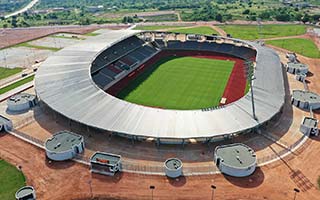 On June 3, the first official match was held at the new venue with Ivory Coast taking on Zambia. The encounter was staged as a qualifier for the 2023 Africa Cup of Nations, which will take place on the Ivorian pitches. The inaugurated facility will be one of the arenas of the tournament.
Stade de Yamoussoukro was originally scheduled to be commissioned two years ago. However, for various reasons, the construction was delayed. It is worth noting that last summer the state of advancement of works was estimated at 95%. The stadium had to wait almost a year for its inauguration. For that reason, the national team matches previously scheduled at the stadium had to be held elsewhere.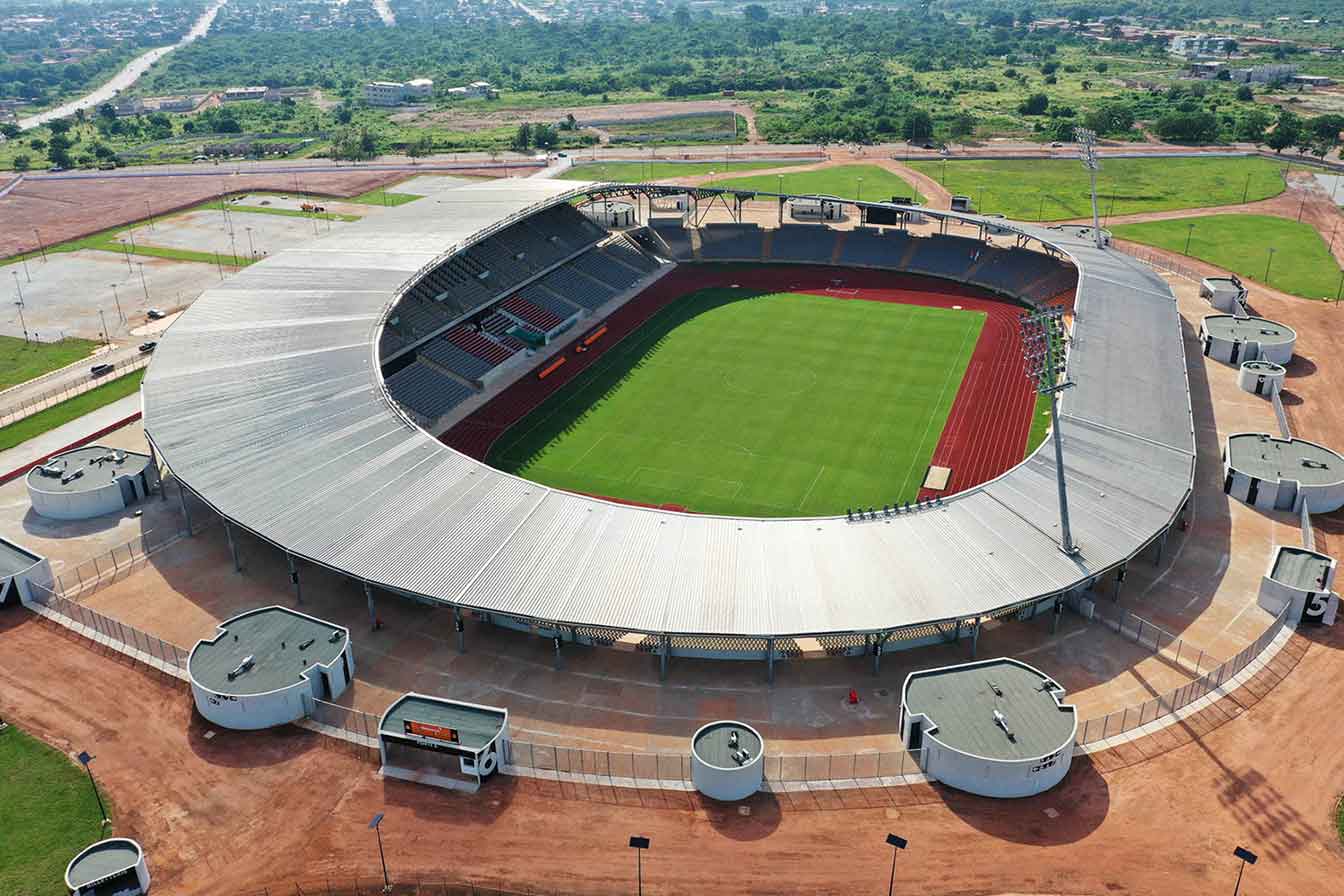 © Portail officiel du gouvernement de Cote d'Ivoire
The Ivorian footballers, who are assured of participation in next year's Africa Cup of Nations as hosts, can take it easy in qualifying matches. This time, however, they rose to the occasion and defeated the Zambians 3:1 in front of 20,000 fans. The inauguration of Stade de Yamoussoukro was also the debut of Frenchman Jean-Louis Gasset as a coach.
The first goal at the new stadium was scored in the 67th minute by the hosts' representative Serge Aurier. Further goals for Ivory Coast came in the 76th (Christian Kouamé) and 89th minute (Ibrahim Sangaré). The honorary goal for Zambia was scored in additional time by Patson Daka. This did not spoil the mood of the Ivorian fans, who were able to celebrate a convincing victory for their team in a brand new, state-of-the-art stadium.
Hosting the 2023 Africa Cup of Nations is a huge undertaking for Ivory Coast. The country has already spent €762 million on sports facilities, accommodation and supporting infrastructure such as roads and airports. The new national stadium, Stade National de la Côte d'Ivoire, was commissioned in 2020.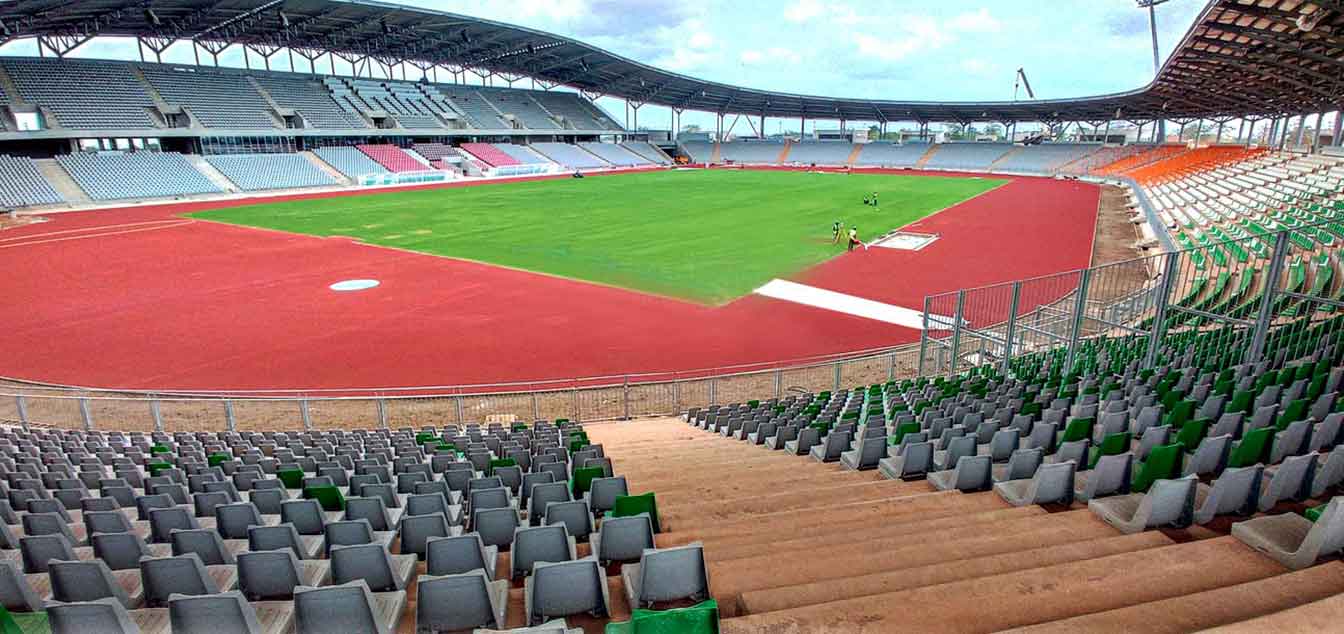 © Portail officiel du gouvernement de Cote d'Ivoire
The reconstruction of Stade Félix-Houphouët-Boigny has been delayed. However, the Ivorians assure that the December 31 deadline for the facility to be commissioned will be maintained. The redevelopment of Stade Bouaké is now nearing completion. At the other stadiums in San Pedro and Korhogo, progress is estimated at 70%. The Africa Cup of Nations in Ivory Coast will take place between June 23 and July 23, 2023.