China: Football authorities abandon 2023 Asian Cup
source: StadiumDB.com; author: Mateusz Osmola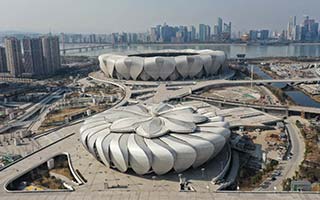 The Chinese Football Association has informed the Asian Football Confederation that it will not organise next year's Asian Cup. The reason for this decision is another outbreak of pandemic in the PRC. For the time being, it is unclear what is next for the tournament.
The Asian Cup was scheduled to take place between June 16 and July 16, 2023. The matches were to be played in 10 stadiums in 10 host cities. The tournament is the second in a row, after the championship organised in 2019 in the United Arab Emirates, which will feature 24 national teams. The Asian Football Confederation has announced that it will announce the next steps for the cup in due course.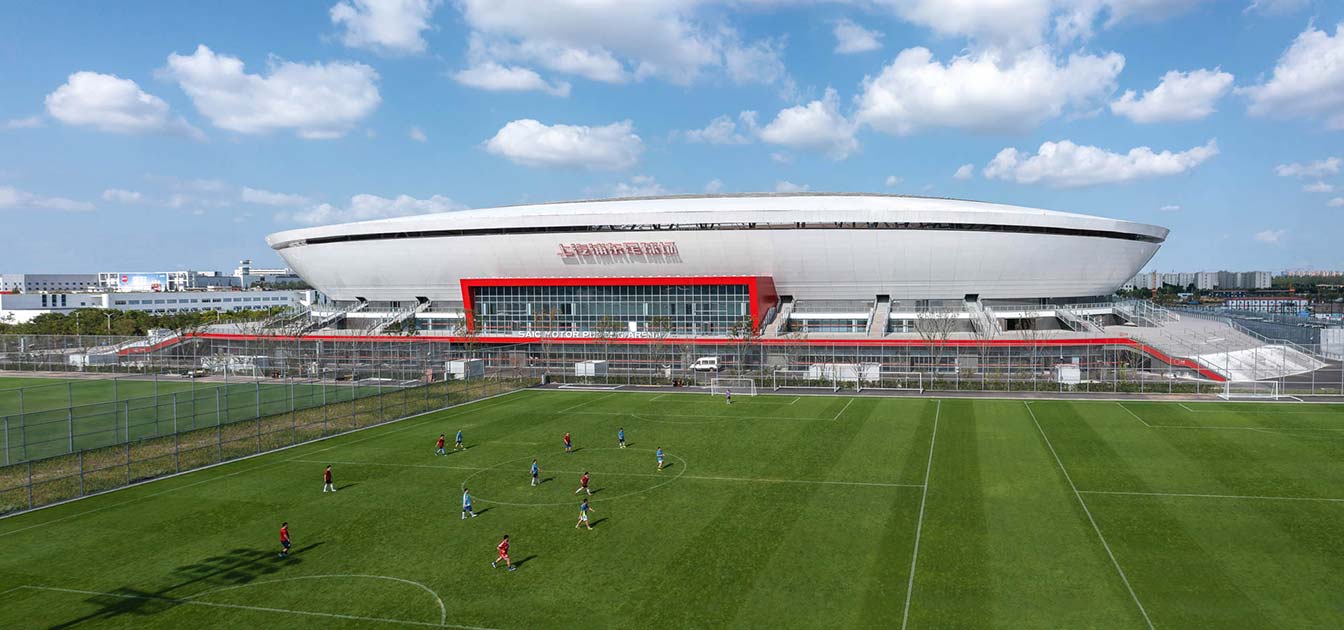 © HPP Architects / Photo: Terrence Zhang
China is ruthlessly pursuing a "zero COVID" strategy. For this reason, even before the Chinese association's decision, the Olympic Council of Asia announced the postponement of this year's Asian Games until 2023. The event will be hosted by Hangzhou and its main arena, Hangzhou Sports Park Stadium, with a capacity of 80,000 spectators.
China's preparations to host the Asian Cup have been well advanced. The Asian Football Confederation had previously reported on its website that works on all venues were due to be completed by the end of the year. Among others, SAIC Motor Pudong Arena in Shanghai had already been commissioned.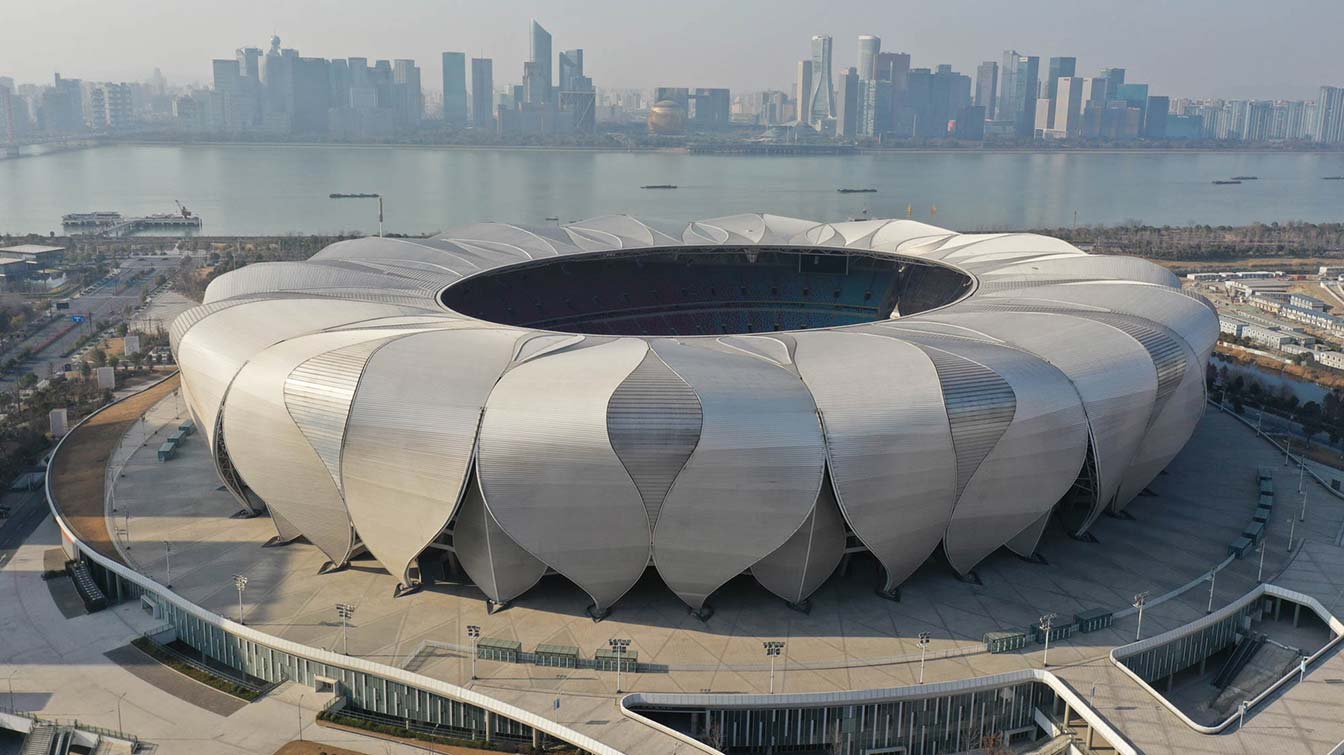 © Charlie fong (CC BY-SA 4.0)
The final of the tournament was scheduled to take place at, now undergoing expansion, Workers' Stadium in Beijing. As part of the upgrade, the stands have been rearranged and will now be 4-tiers high. This will increase the capacity of the stadium to 68,000 seats. The athletics track will be removed, reducing the distance between fans and the pitch to 8.5 metres. A new roof will also be built to cover the entire arena.
There are also plans to create special areas for fans to relax after a match and enjoy refreshments. The new stadium will also have a new underground commercial area, connected to the metro. The facility is due to open in December.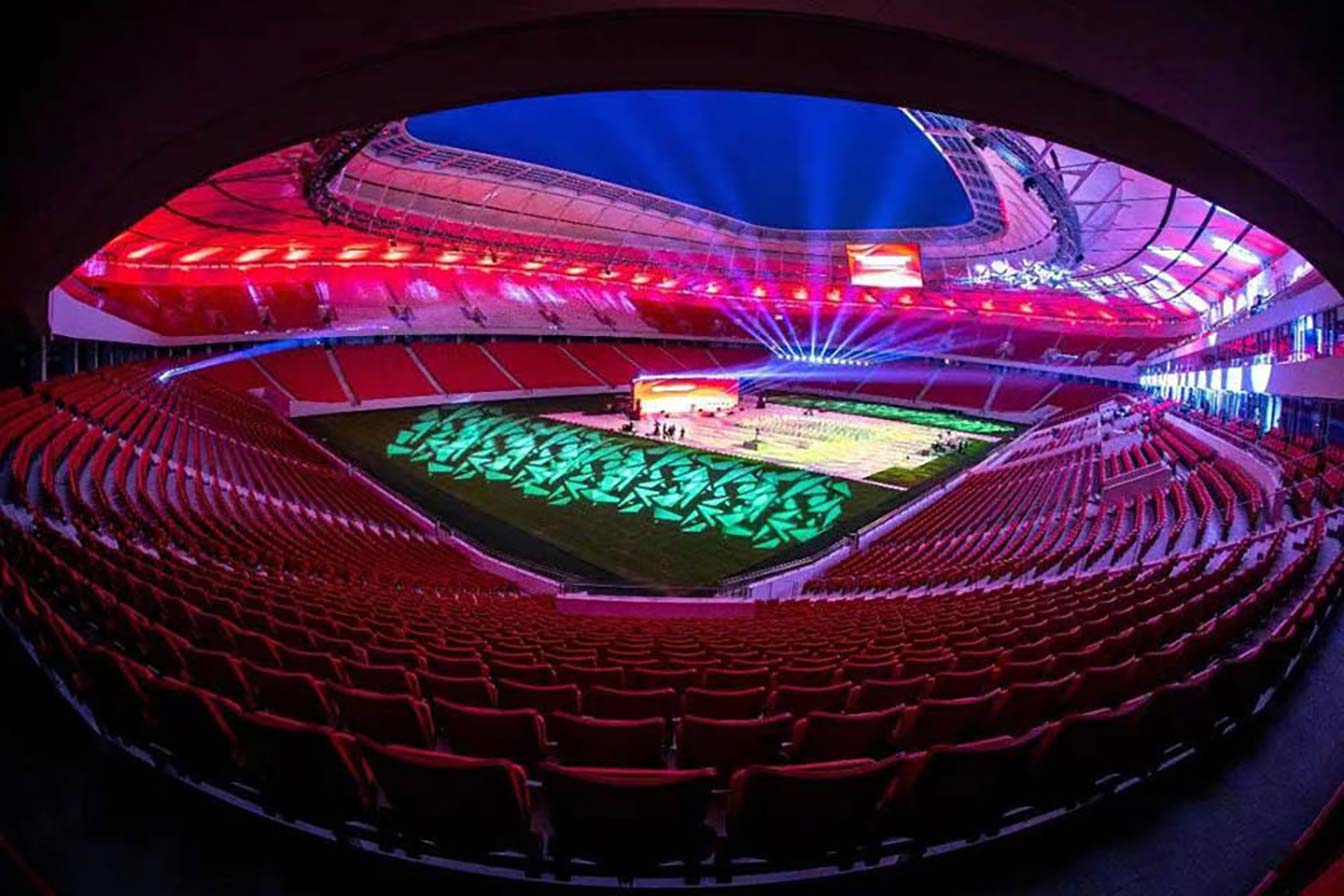 © tyj.sh.gov.cn
Since the start of the pandemic, most international sporting events in China have been postponed or cancelled. The exception was the Winter Olympics, held in Beijing under strict sanitary control in February this year. The restrictions reached an almost absurd level. Many athletes who tested positive were kept in isolation without being able to train. Some were refused the right to compete at all.