USA: Centene Stadium in St. Louis nears completion
source: StadiumDB.com; author: Mateusz Osmola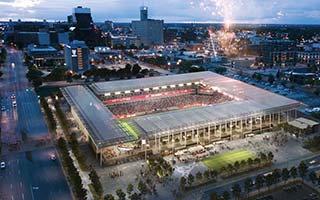 At the construction site of the home venue of the future MLS team St. Louis CITY SC, works are in full swing. At the end of April, the level of progress of construction was already 80%. The planned date for delivery of the stadium is this summer.
A groundbreaking ceremony for installation of the first construction steel beam was held in December 2020 at the site of St. Louis prominent Market Street. Since then, work has progressed on schedule with Centene Stadium expected to be commissioned as early as July 22.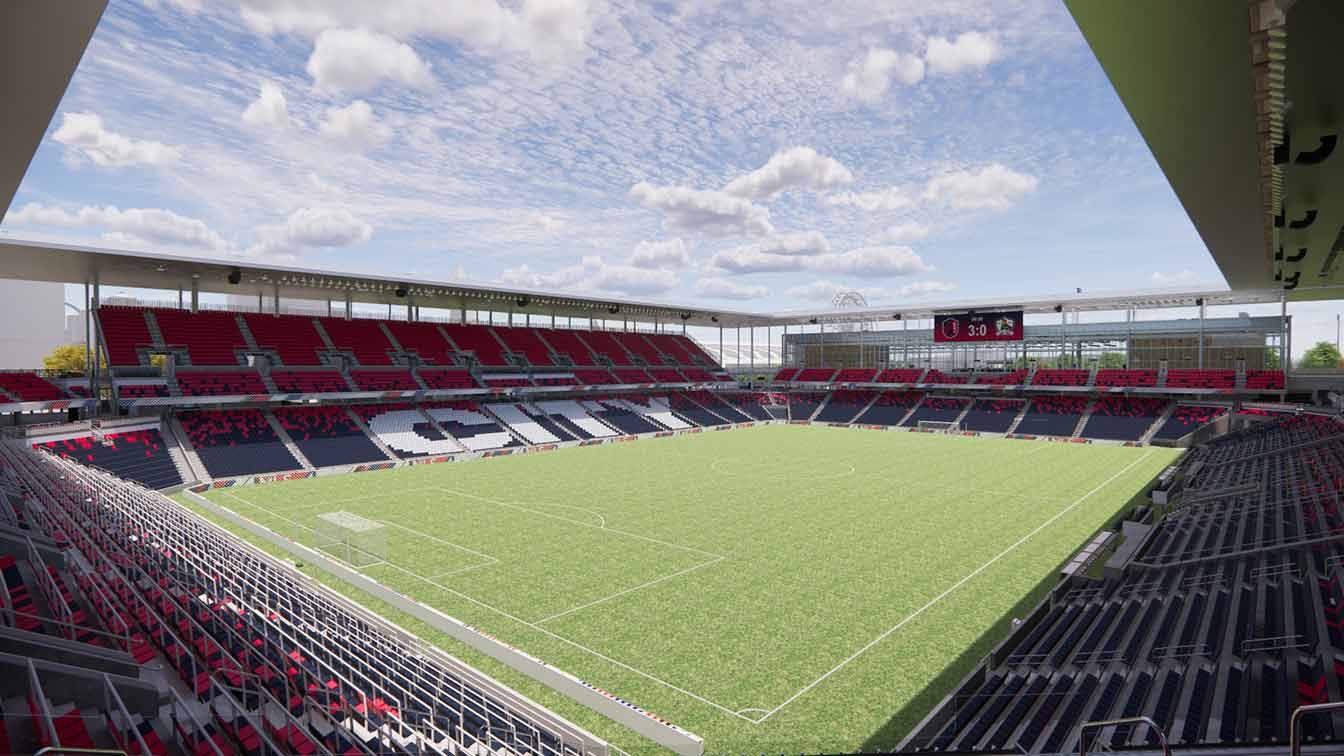 © HOK Architects, Snow Kreilich Architects
Currently, the future home of St. Louis CITY SC is undergoing the process of installing the seats, which are navy blue in colour on the lower level of the two-tiered stand. In the upper rows of that section, they will be mixed with red seats to make way for the second level, where red will be the dominant colour. This arrangement refers to the club colours of the facility's host. On the lower tier of the eastern stand, grey seating has already been arranged to form the "CITY" design. The auditorium will accommodate 22,500 fans.
The surface of the pitch is being prepared for placing sod, which will take place in a few weeks. Intensive finishing works are also underway on the interior of the facility. Next, the construction is to move to the south side of Market Street, where the franchise's training facility is being established. The complex includes 3 practice pitches, a fan store and a maintenance building. The completion date for the entire complex is also July 22.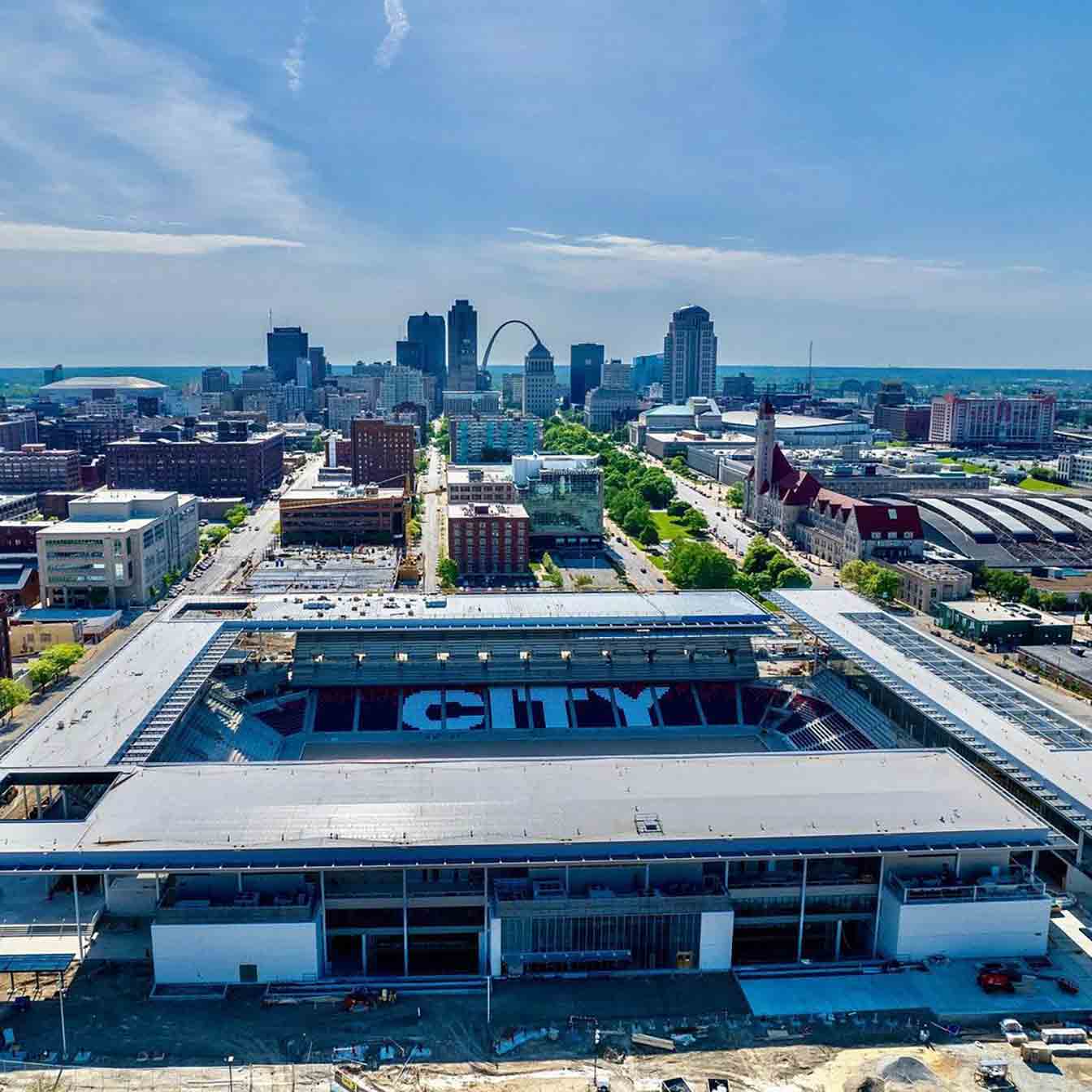 © STL Aerials - Brad Henderson
The authors of the stadium design are HOK Architects and Snow Kreilich Architects. According to their concept, the arena is to provide an intimate experience for fans. No seat will be more than 37 m away from the pitch and 12 m below street level. The roofing of the arena is designed to amplify the noise from the stands and create a sense of enclosed space, focusing the fans' attention and energy on what is happening on the pitch.