Qatar: World Cup prelude at Ahmad Bin Ali Stadium
source: StadiumDB.com; author: Rafał Zagrobelny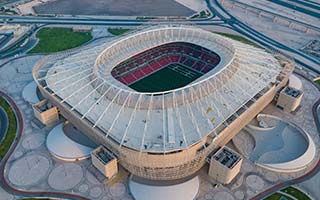 Qatar will host the final qualifying matches for the 2022 FIFA World Cup at Al-Rayyan Stadium. On June 13 Costa Rica will play against New Zealand and on the following day Peru will face the winner of the Australia - UAE clash.
Ahmad bin Ali Stadium will first be the venue for the play-offs, and five months later it will host the championship itself. Six group matches and one round‑of-16 game will be played there. The first of them will be the duel between the United States and the last European qualifier, which could be either Scotland, Ukraine or Wales.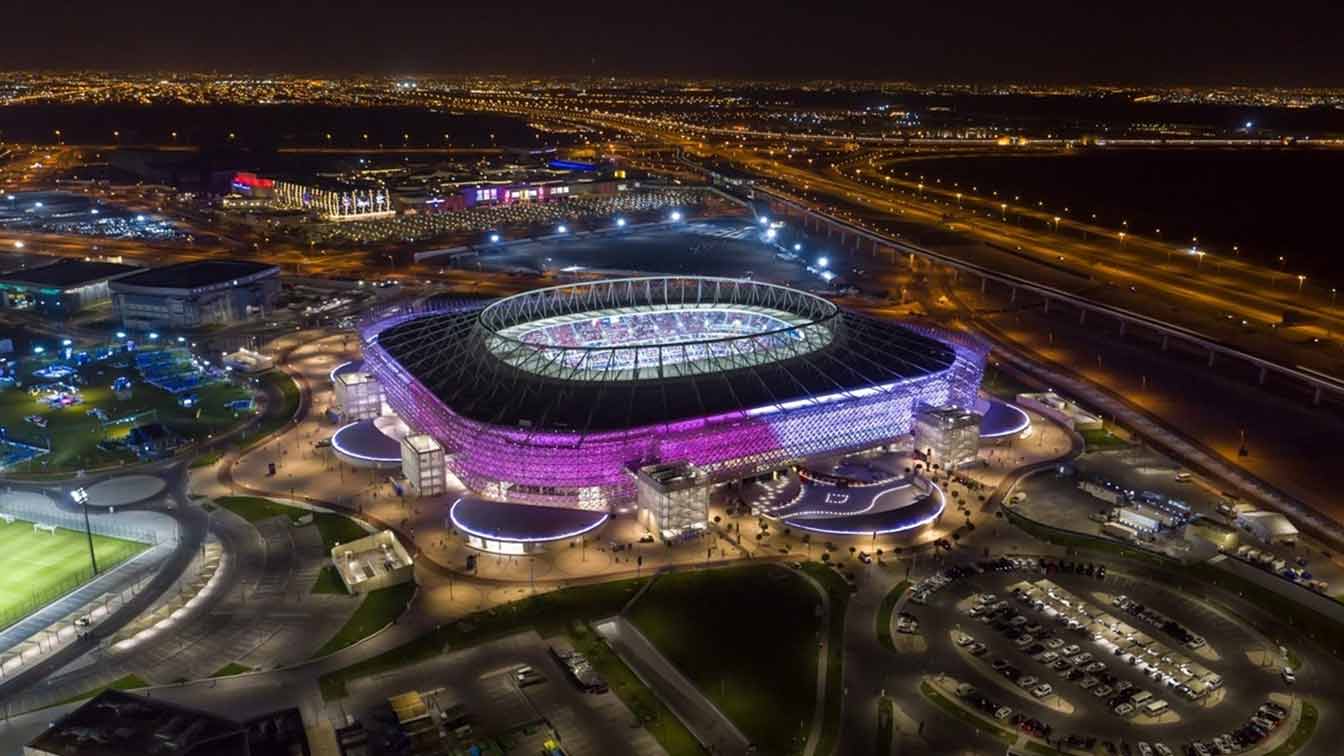 © Supreme Committee for Delivery and Legacy
The 40,000-seat venue will host Group B, E and F matches, including England and Belgium. Interestingly, one of the participants of the play-offs will also return here in November. Costa Rica or New Zealand to be precise. One of these national teams during the group match against Japan will have a small advantage of knowing the stadium and its facilities.
As for the battle for the last two World Cup passes being played here, it all starts on June 7 with the semi-final clash between Australia and UAE. The winner will face Peru on June 13. A day later there will be a second qualifier between Costa Rica and New Zealand.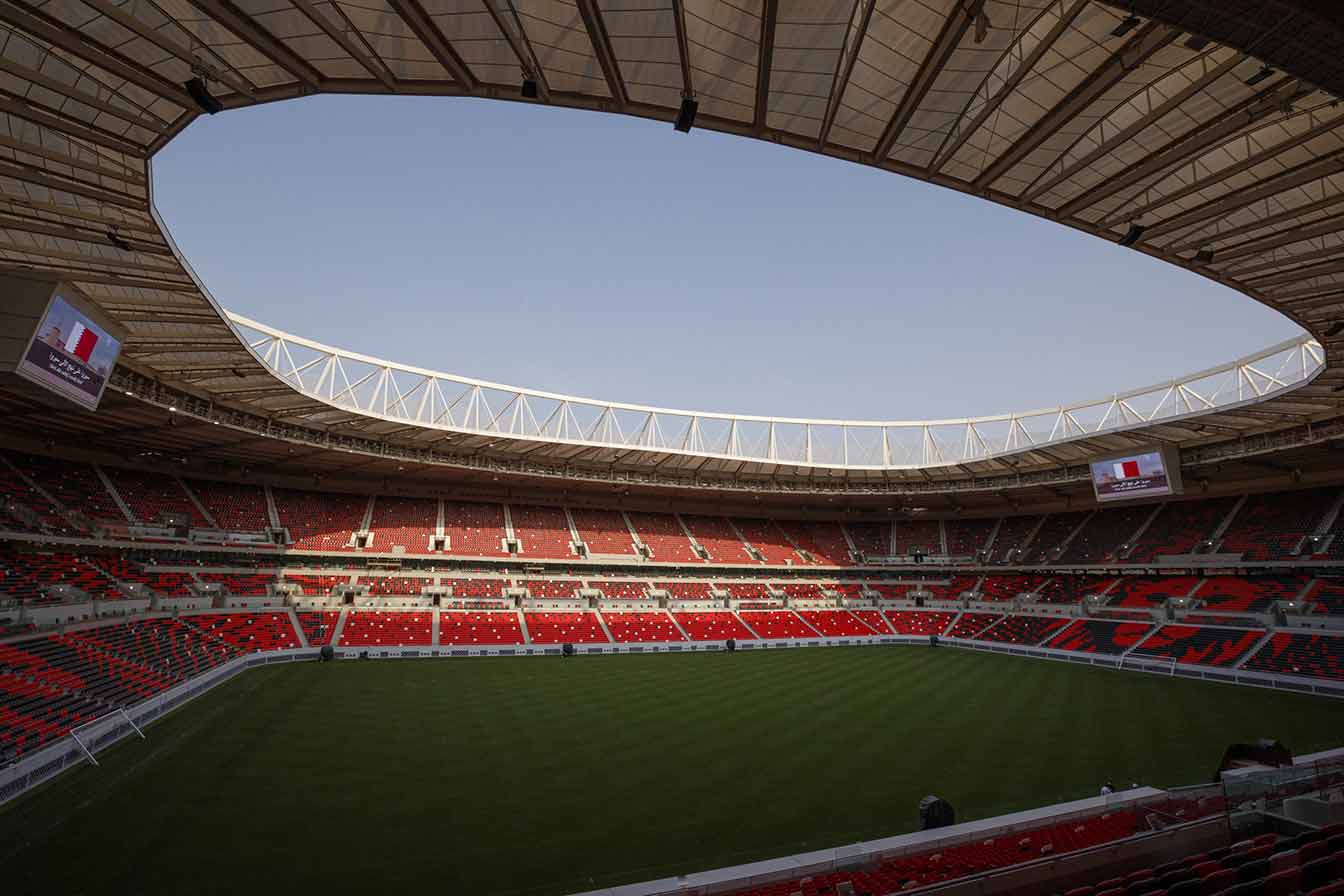 © Pattern Design / Supreme Committee for Delivery and Legacy
For the stadium located in Al-Rayyan, these will not be the first official matches. The arena was inaugurated on December 18, 2020 and has so far hosted matches in the Emir's Cup and the 2021 FIFA Arab Cup, among others.
The venue is referred to as the "gateway to the desert". It is surrounded by a sandy landscape and there is a large shopping centre nearby. A distinctive feature of the arena is the light, perforated metal façade, with screens installed underneath to illuminate the stadium after dusk.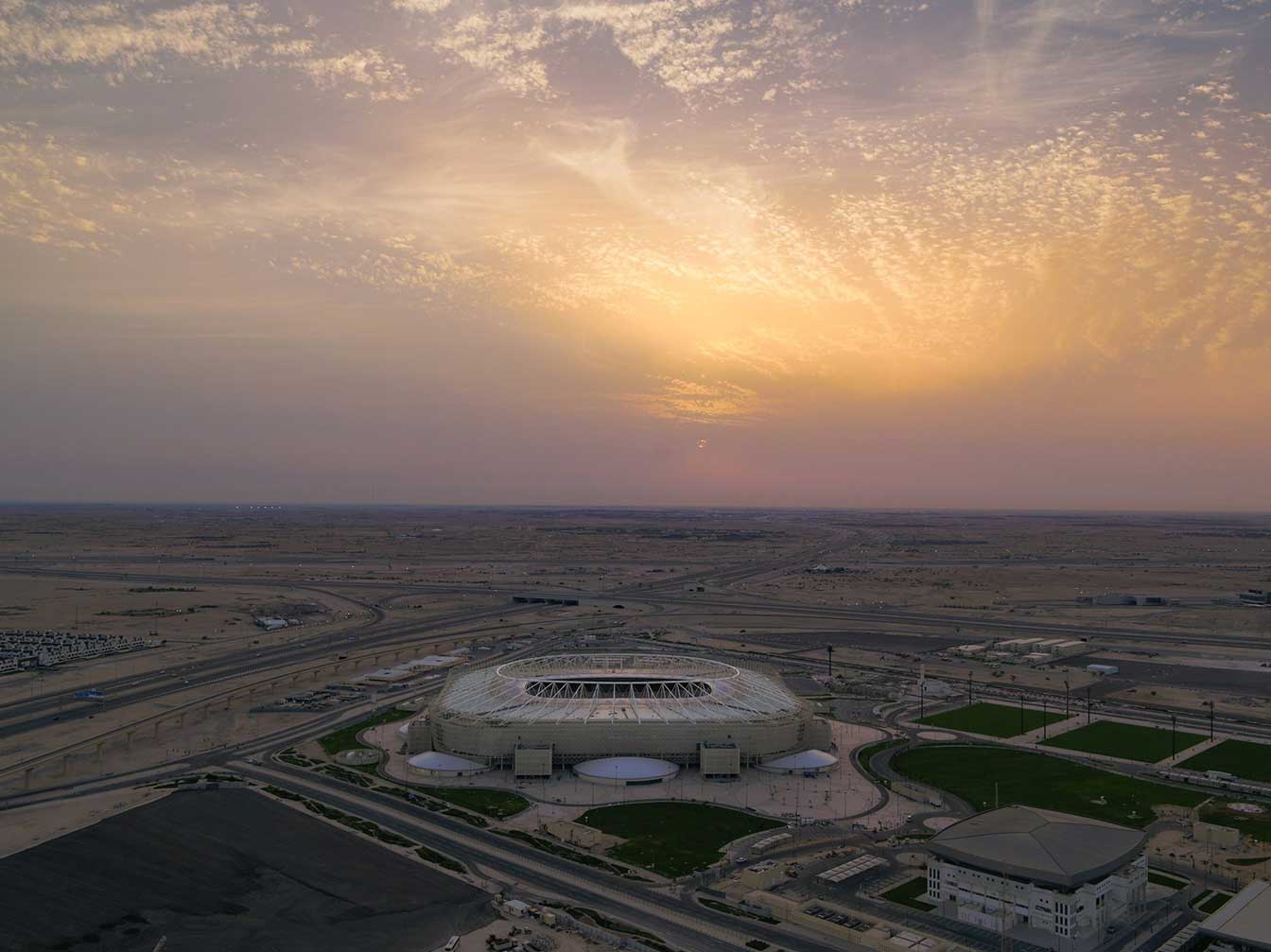 © Pattern Design / Supreme Committee for Delivery and Legacy
The seats behind both goals form a lion's head design. The venue is hosted by Al-Rayyan FC. After the championship the upper part of the stands will be removed and the seats will go to various locations around the world. The target capacity will be around 21,000 seats.
The venue uses advanced cooling technology to ensure that both the stands and the pitch remain at a low temperature. While this won't matter so much for the World Cup played in November and December, it could be essential for the June qualifiers. The average temperature in Qatar during this period is over 40 degrees Celsius!
We would like to remind you that you can see all the 2022 FIFA World Cup stadiums on our YouTube channel: