Ukraine: Another stadium under fire during the war
source: StadiumDB.com; author: Michał Feter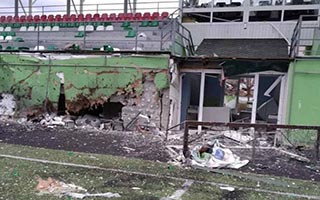 Russia's invasion on Ukraine brings us terrible news every day. Killed not only among soldiers, but also many civilian victims of the war. In such a situation, the modern sports infrastructure is also exposed to devastation. Very sad news reached us from Irpin.
Ten years ago, very nice park areas in a city on the outskirts of the Ukrainian capital Kiev were completely unused. Walking there, you could only see the remains of the former stadium. The organisation of Euro 2012 stimulated many new investments, including those that were not directly related to the tournament itself. It was decided to build a large number of small regional facilities. This is what happened in Irpin.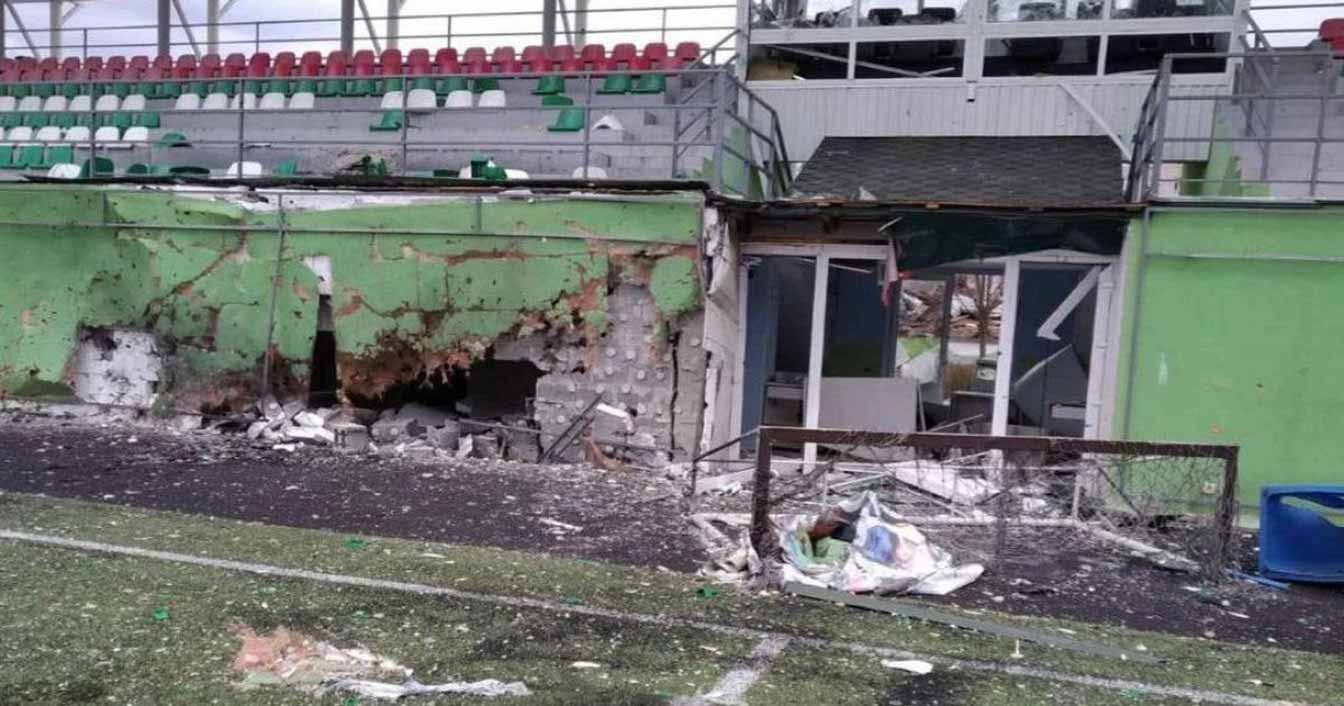 Central City Stadium "Champion" was commissioned around 2015 - 2016. It was built according to UEFA standards. The infrastructure of the facility, apart from the football pitch, consisted of tennis courts, a multifunctional pitch, a running track and a training hall. 1,000 spectators could watch the matches in the stands. In 2020, the local club Kudrivka Irpin celebrated its success as the Champion of the Kiev region there. Hundreds of young sports adepts have trained at the facilities. There were also groups of youth national teams of Ukraine held there.
The number of sports fans among the inhabitants of Ukraine grew sharply. From year to year, more and more of them cheered, followed sports events around the world, typed results on websites such as https://www.betnj.com, and young people practised sports in modern training centres.
Unfortunately, the Russian invasion turned this venue into ash. Although the city was freed from war after several weeks of fighting, the losses are enormous. I am completely shocked after seeing our stadium. This is just terrible. I've counted nearly twenty bomb spots. We were proud of this venue. Now I only have tears in my eyes - says Oleg Belorus, head of education in the city council. A similar fire attack took place in Chernihiv.
© FC Desna Chernihiv
Suspension of sports games is a big problem for the entire educational and sports industry of Ukraine, which developed very quickly before the war. Young players were deprived of the opportunity to spend time actively, fans of the pleasure to cheer for the teams from their cities. A terrible war overnight changed the entire life of millions of peacefully living people.
Due to the war in Ukraine, we prepared a video on our YouTube channel with illuminations of stadiums from around the world. This is our symbolic message to the sports community that we stand by Ukraine in these difficult moments. From stadiums in the United States and Canada to Europe - everyone is now thinking of Ukraine, which is reflected in the gestures of the clubs from around the world presented in the film. NO TO WAR!