France: "White & read boat" will be built in Brest
source: StadiumDB.com; author: Robert Saganowski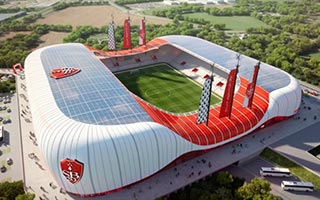 Located by the Atlantic Ocean, Brest will finally get a new stadium. The fans from Brittany are expected to fill the stands of the new, 15,000-seat arena in just a few years. On 30 March, visualisations of the facility were presented, and now in Brest they are already thinking about the beginning of construction.
72 years and that's over. Stade Francis-Le Blé has been the home ground of Stade Brestois 29 for such a long time. Although the stadium itself has been "running" for 100 years, SB29 has played its games there since 1950.
The current arena will still continue to host supporters of the "White and Reds" for several more years, but two days ago a project was unveiled that certainly pours optimism into the hearts of fans in France's westernmost city.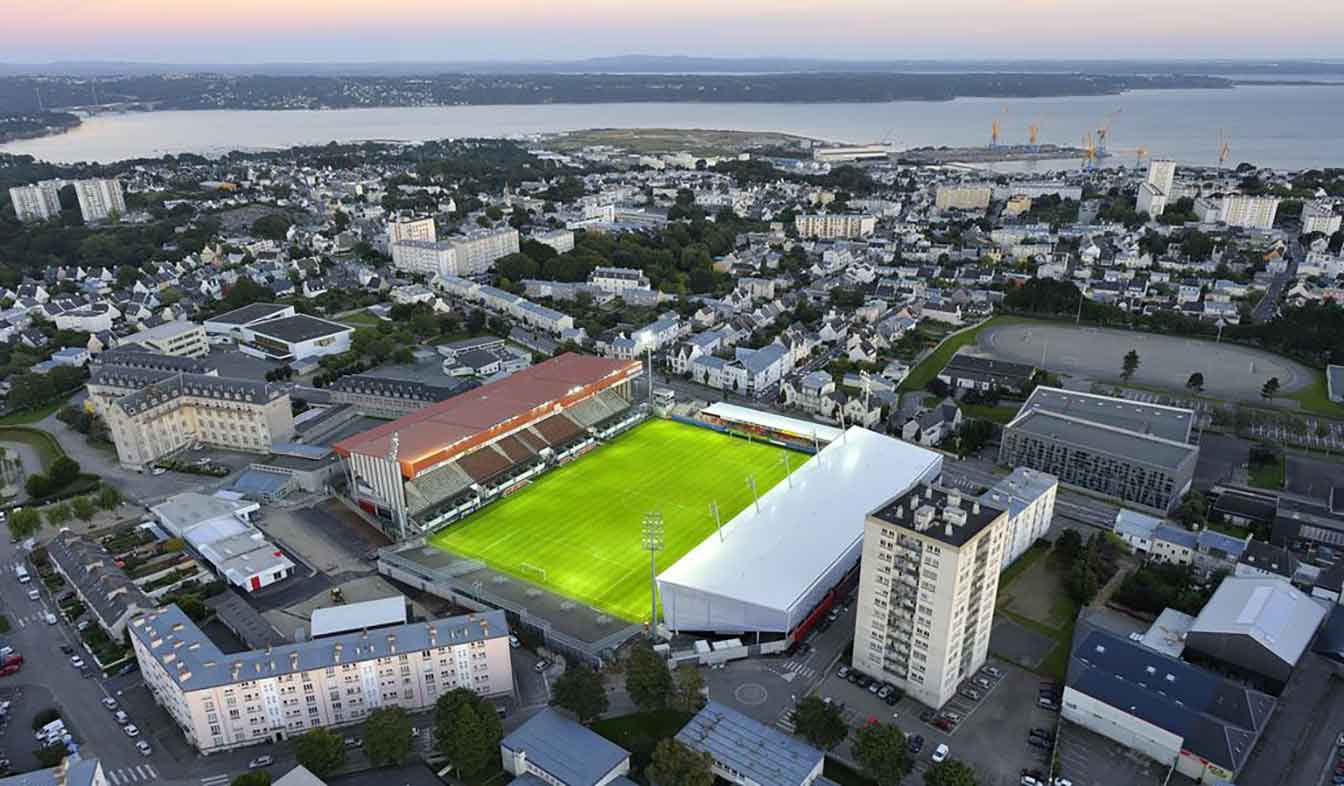 © frederic.
The new 15,000-seater Stade au Froutven is to be built in the north-eastern suburb of the city, in the municipality of Guipavas. Already four years ago, there was a lot of talk about a stadium project in Brest, but the updated and official visualizations were not presented until March 30, 2022. The stadium will be covered with a red and white facade, with the upper part passing into a canopy, covering the entire auditorium.
A distinctive feature of the arena will be the six tall masts placed in the stands behind the goals (three on each side). On their tops there will be wind turbines, and the roof will be covered with 8000 m² of photovoltaic panels. Although Brest will probably not break the Guinness record set by Nef Stadyumu, the planned technological solutions can definitely be applauded.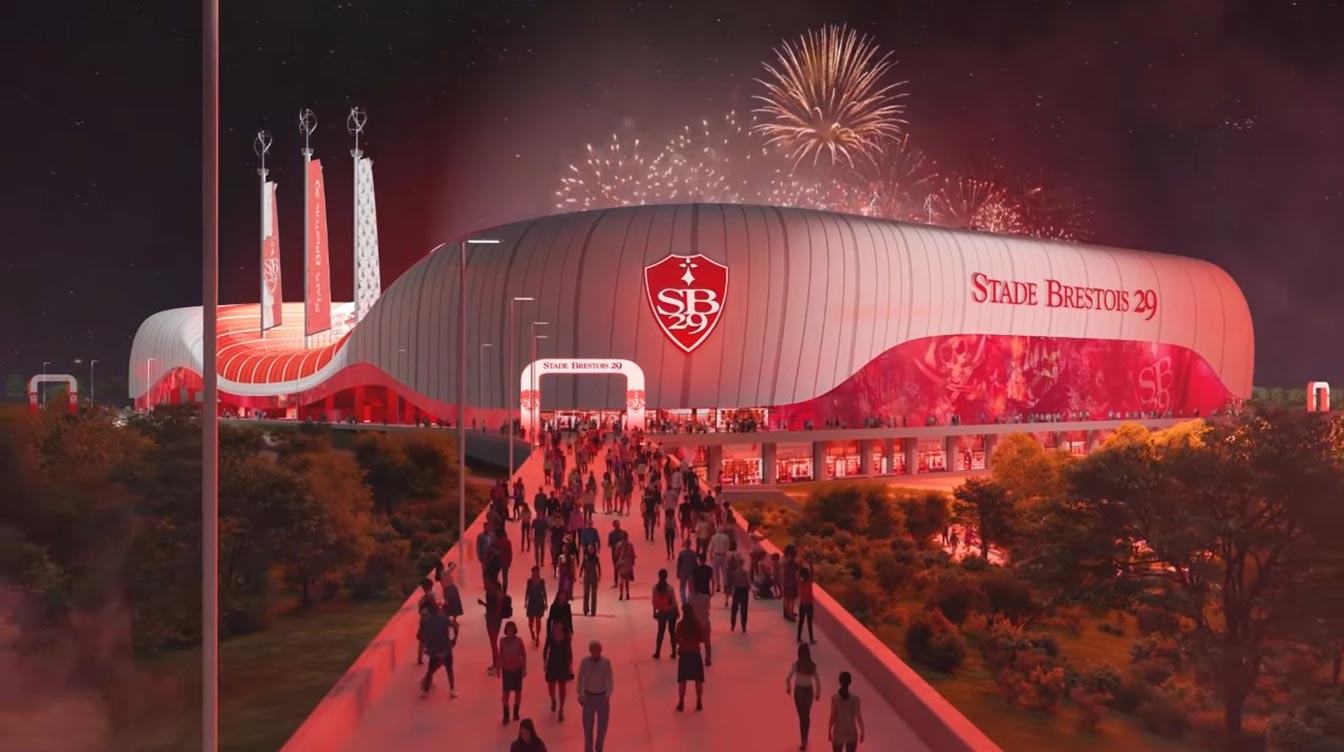 © Stade Brestois 29
The key concept in the design by François de La Serre (Architecte DLPG) is "a red and white boat in an ocean of green". The stadium will have a typical football layout, with stands located behind the end lines of the pitch. The stands behind the goals will be lower than those along the pitch, and their total capacity will be 15,000 spectators, 700 of which will be available in the boxes.
The stadium will be surrounded by 1450 parking spaces. The club's training centre is also close by, a kilometre away. Communication in general will be a big positive for the construction of the new SB29 home. Good access to the city centre thanks to convenient access roads, public transport or cycle paths is a great advantage of the suburban location near the shopping mall. The airport and the main exit roads to the east are also nearby.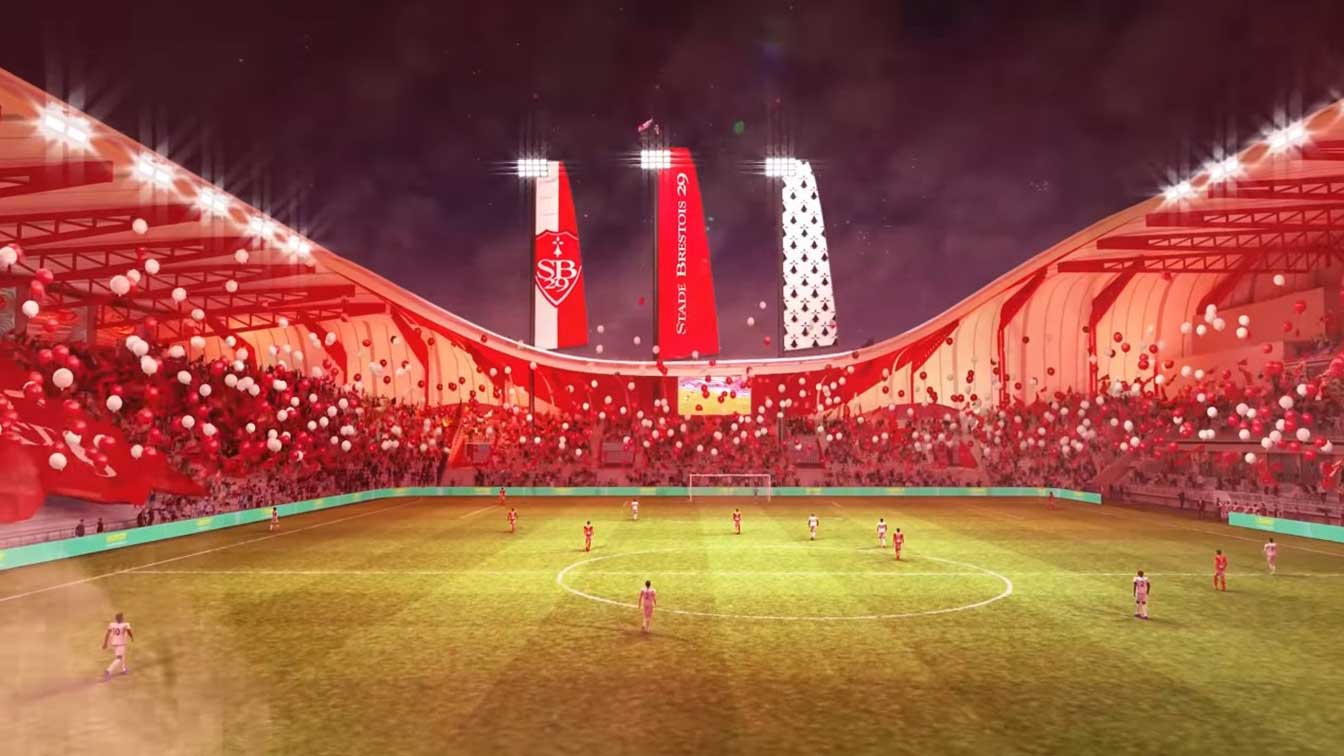 © Stade Brestois 29
Initial plans assume the construction to begin in 2024 and for the facility to be operational in 2026. The project is estimated to cost €85 million and is expected to be mostly covered by private funding. The new facility will replace Stade Francis-Le Blé, which is closer to the center and will eventually be decommissioned following the move.