Egypt: The giant from the new capital ready next year?
source: StadiumDB.com; author: Robert Saganowski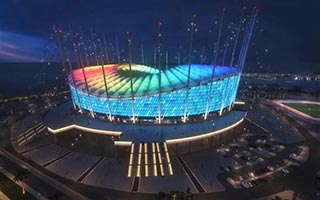 2022 was supposed to be a great breakthrough in the history of Egyptian sport. Unfortunately, first the national football team, with Mohamed Salah in the squad, lost to Senegal in the final of the African Cup of Nations, and now it turned out that the new national stadium will most likely only be completed in 15 months.
The construction of the country's new administrative capital, 50 kilometres east of Cairo, is by far the greatest urban planning challenge in Egypt's history. As part of the large-scale investment, a gigantic 93,000-seat venue is also being built to replace Cairo International Stadium as the national stadium. Thanks to its dimensions, Egypt International Olympic City is to become the second largest stadium in Africa, slightly behind FNB Stadium in Johannesburg.
The particle "Olympic" in the facility's working name did not come out of nowhere either. The construction of a colossus in the new capital is to enable Egypt to compete for the organisation of major sporting events such as the Olympic Games and the football World Cup. At the beginning of this year, it turned out that Egypt doesn't make empty promises and is already seriously considering applying to host the 2036 Olympics.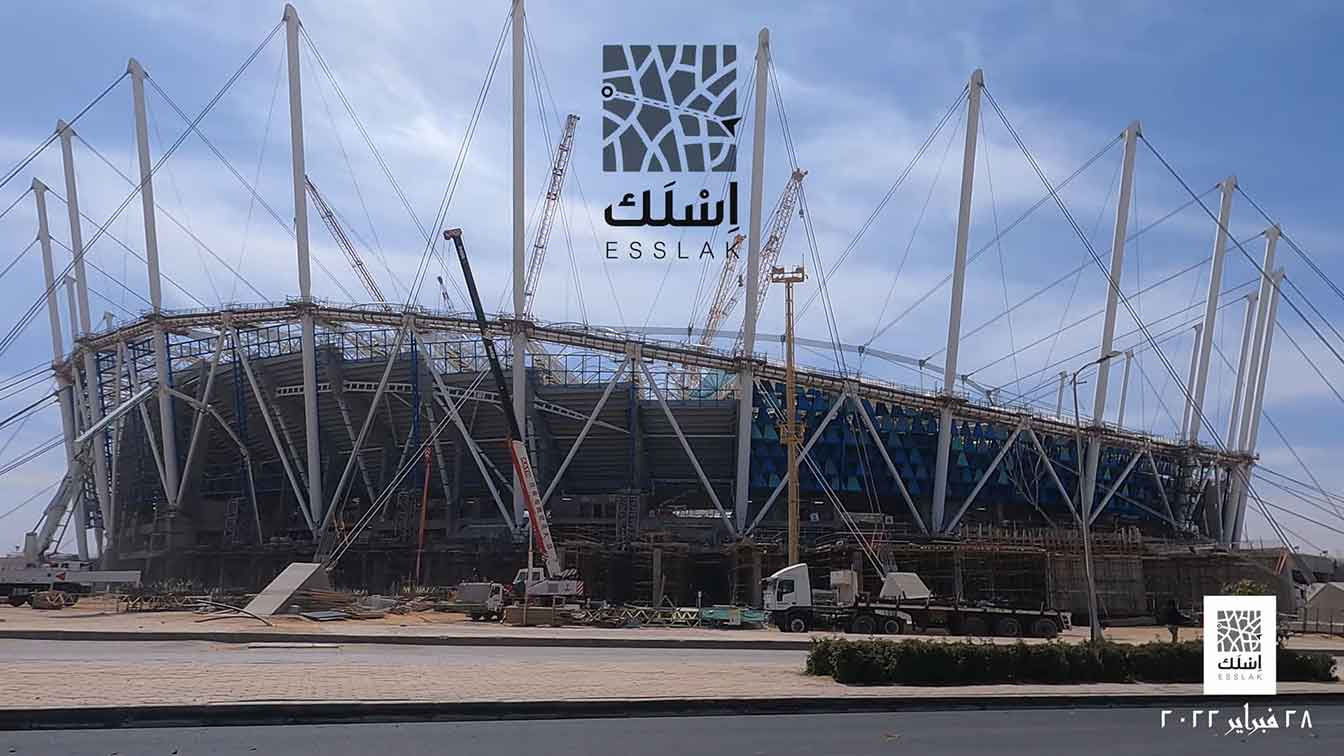 © صرح الهندسة Sarh Elhndsa (YouTube)
Construction of the venue began in late 2019 and is scheduled to be completed by the end of 2022. The main contractor for the arena is Egyptian construction tycoon, Orascom Construction PLC. Work is progressing rapidly and although the schedule appears to be unthreatened, it has already been decided that the opening of the facility will be slightly delayed.
The date that has been made public is June 30, 2023, to coincide with the completion of the first phase of the New Administrative Capital. Egypt is likely giving itself a little more time to make the stadium inauguration an integral part of the grand opening of the city, which is estimated to soon be populated by 6-7 million people.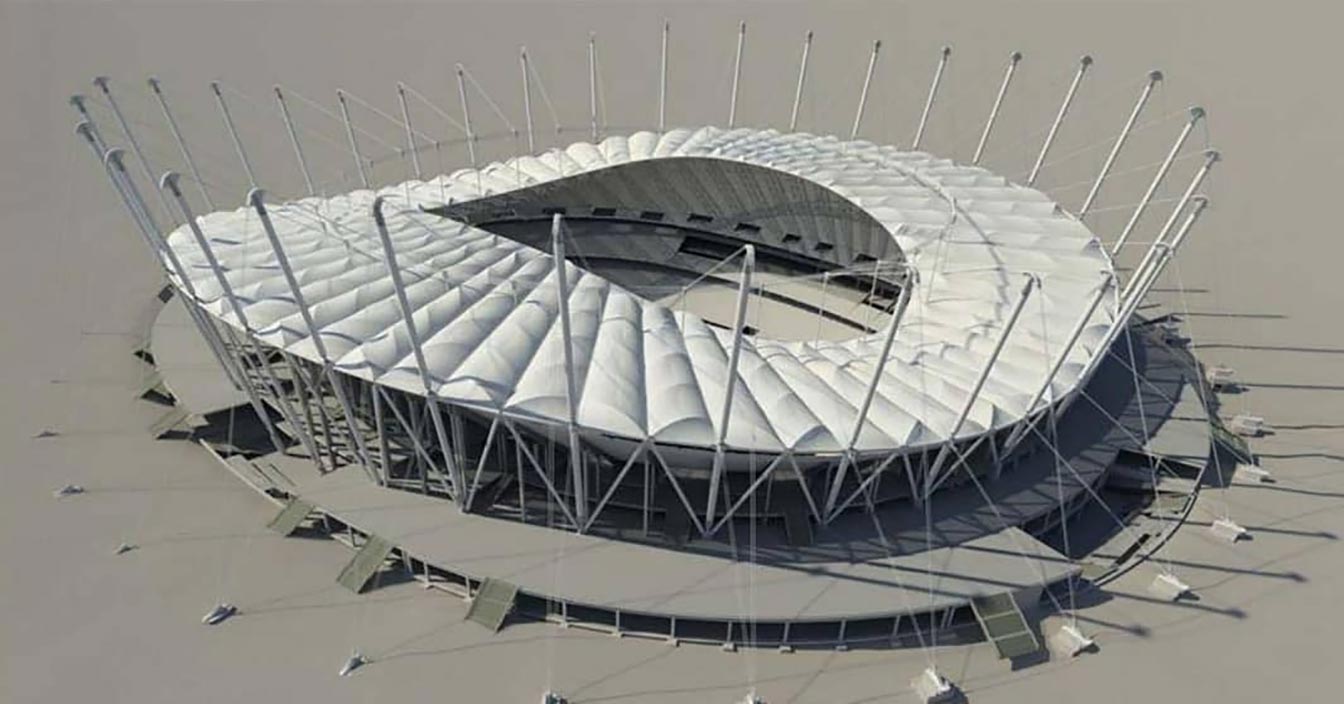 It is still unclear who will host the new stadium apart from the Egyptian national team. Although the venue will be multifunctional and will be able to host athletic competitions on a daily basis, but in order to "pay off" such a big stadium it is necessary to generate revenues from match days. Zamalek, one of the most successful Egyptian clubs in history, is currently said to be the closest to playing in the 93,000-seater, which was also confirmed by Ahmed Mortada Mansour, a board member and the club's spokesman.
There are many more questions about the stadium. To this day, not even the total cost of works has been revealed. We only know that everything is publicly funded. The official name of the facility has not been established either, nor has the name of the entire city, which is still being kept under the enigmatic term 'New Administrative Capital'.