USA: Super Bowl at the world's most expensive stadium
source: StadiumDB.com; author: Robert Saganowski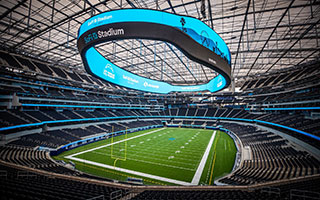 The 56th annual playoff championship game of the National Football League (NFL) will take place on Sunday night. The Los Angeles Rams, for the first time ever, will host such a prestigious match at SoFi Stadium in Inglewood.
This year's Super Bowl, as the final game in the United States is called, will be record-breaking and unique for many reasons. For the first time in history, it will be played on the second Sunday in February, which is an exception to the rule. During the halftime show some of the world's best rappers will perform on stage. Dr Dre, Snoop Dogg, Kendrick Lamar or Eminem will all be present at the venue on Sunday night.
What interests us most is the place where the final will be played. SoFi Stadium in Inglewood is located less than 4 km from LAX International Airport and 18 km from Downtown. The hosts of the game will be the Los Angeles Rams.
The stadium, commissioned in September 2020, was the most expensive sports facility in the world at the time of its completion. It is estimated that the total cost of construction was approximately $3.4 billion.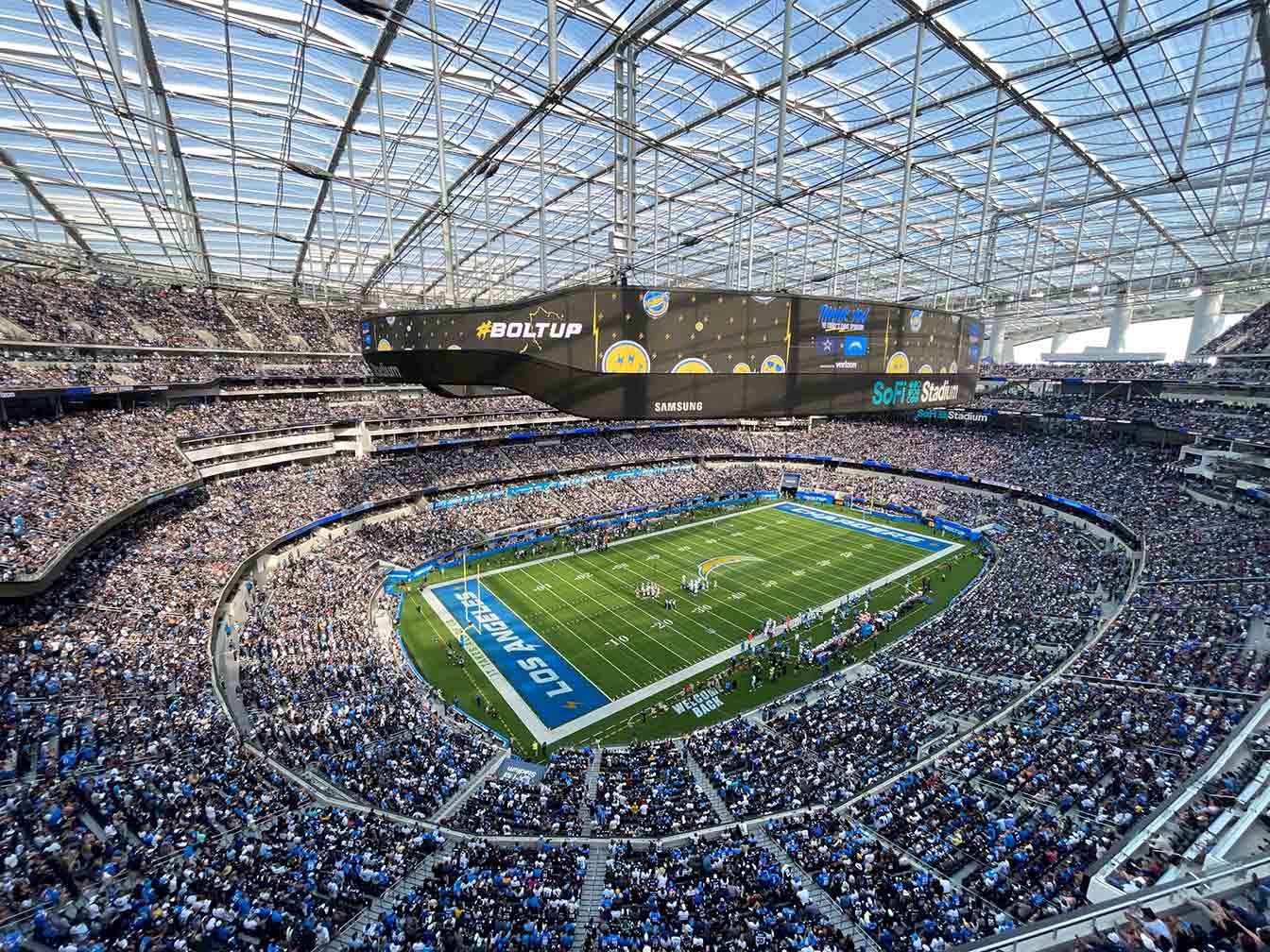 © woolennium
Los Angeles had no NFL team after 1995, which made the metropolis the largest unclaimed market for professional football. In 2014, Stanley Kroenke, known for owning several other sports teams, invested in part of the Hollywood Park grounds and laid the groundwork for the construction of a massive complex.
You can follow the story of SoFi Stadium's construction by watching the latest video on our YouTube channel:
SoFi Stadium is unique from many angles. It has the largest floor space (288,500 m2), a record-breaking 1,000-tonne gigantic screen (6,500 m2, 4K, 80 million pixels) and a complex roof. Composed of 302 segments, the canopy covers 75,000 m2 and is thus the largest of its kind.
Under the roof there is a stadium with a capacity of 70,240 seats, an event hall (6,000 seats) and an indoor square (1 ha), where other events can also be organised. In terms of the number of seats, several arenas with larger capacities can already be found in California alone. The goal, however, was not to break attendance records, but to focus on technological solutions that had not been implemented before.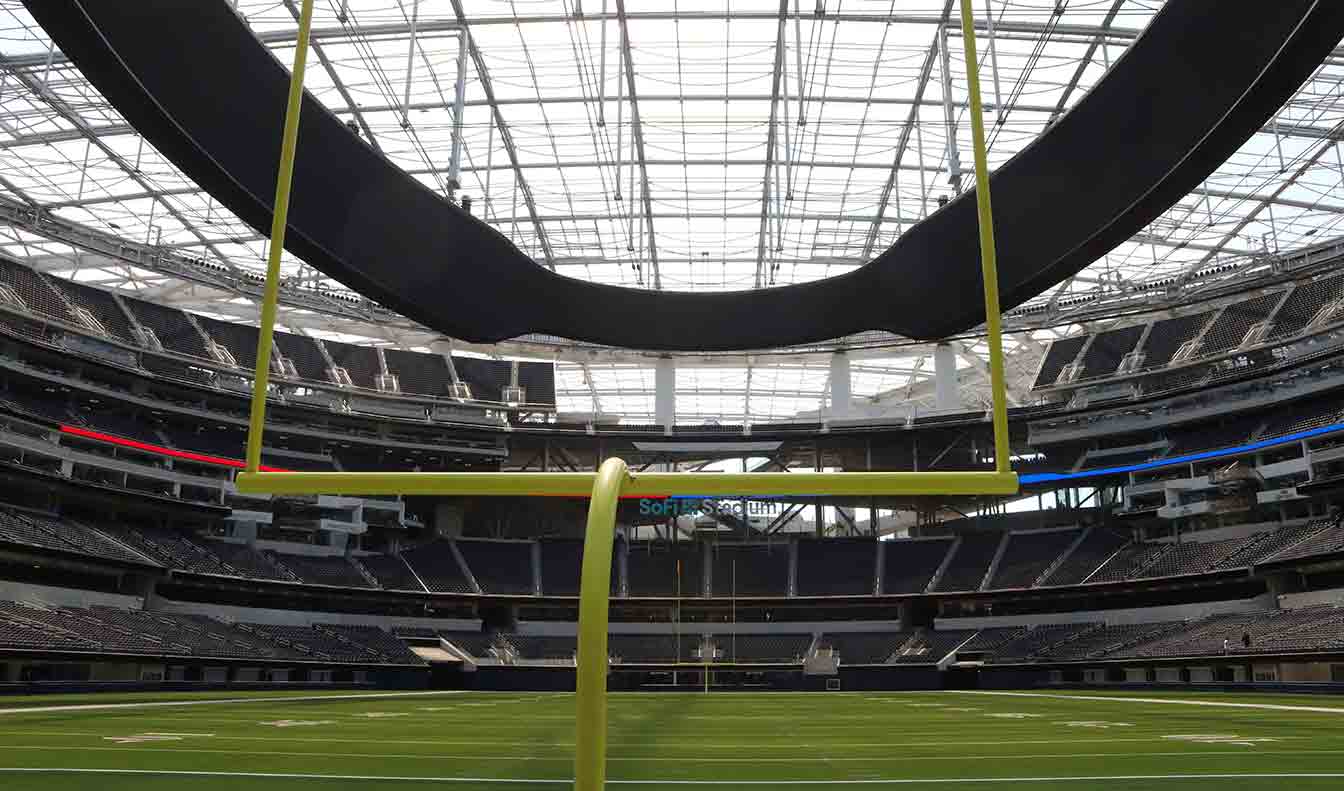 © prayitnophotography
The Super Bowl is not the only big event that SoFi Stadium will be hosting in the near future. In January 2023, the College Football Playoff National Championship will take place at the facility, and 3 months later, WrestleMania 39 will be held here.
Although both wrestling and American football are very popular sports in the United States, nothing can compare to the prestige of the Olympic Games. In 2028, the most important sporting event in the world will return to Los Angeles after a 44-year break. The 70,000-seat arena will host the opening and closing ceremonies of the Games.