Parma: Tardini's reconstruction is getting closer
source: StadiumDB.com; author: Robert Saganowski
Italy has been suffering from a lack of modern football arenas for years. Second-tier Parma tries to meet the fans' expectations, and the plan to redevelop the current Stadio Ennio Tardini looks increasingly viable.
Although the club from the Emilia-Romagna region was relegated from Serie A last season, its ambitions definitely reach Italy's top-flight. Despite the poor sporting level, there is more and more talk in the city about rebuilding the existing facility.
Starting from 2020, the majority shareholder in the club is Krause Group, headed by the American Kyle Krause, along with his father. Business between Italy and the United States has been going on for ages, and many Americans still have ancestors hailing from the Apennine Peninsula. Mr. Krause probably spends most of his time in Italy, but when he longs to return overseas, he can always use the wide range of Caesars Michigan's offer.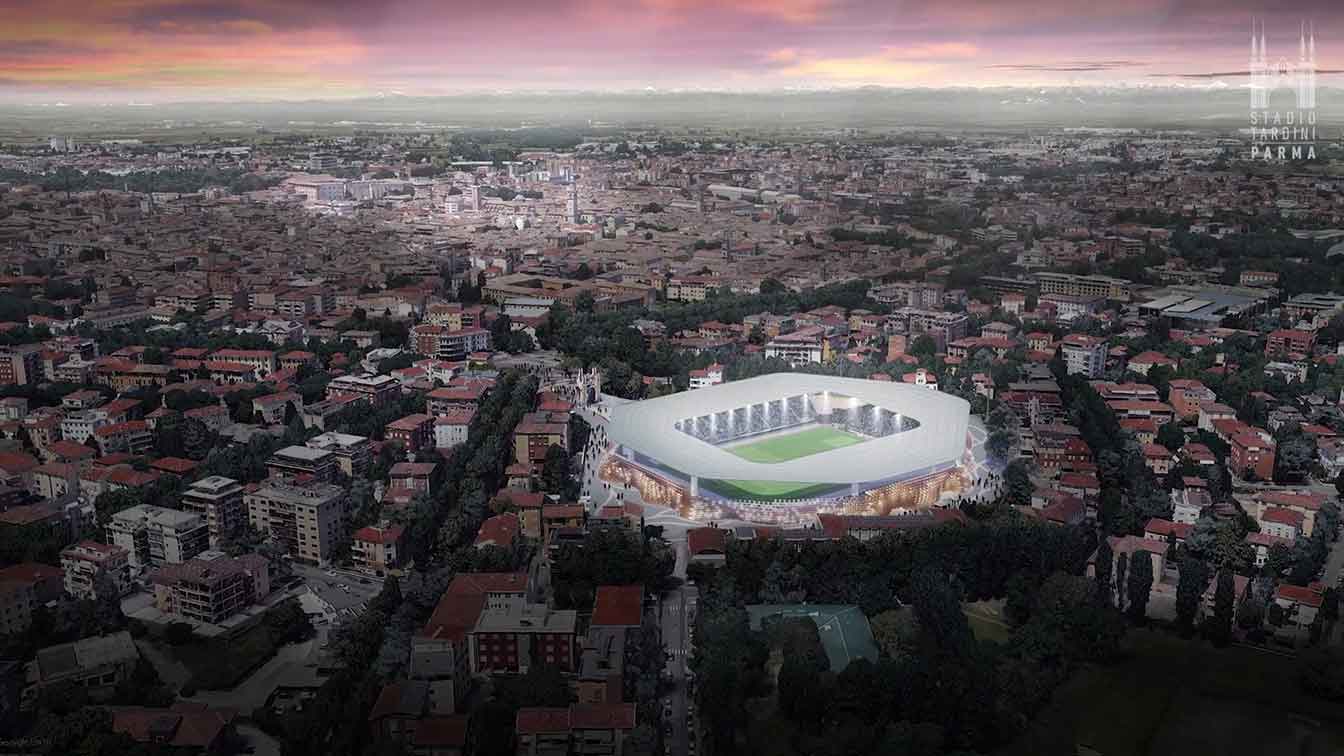 © Parma Calcio 1913, Studio Zoppini
Stadio Ennio Tardini has stood on the same site since its opening in 1923 and has served the local football club for almost 100 years. Despite several renovations in the 1990s, it is necessary to rebuild it once and for all. Last year a futuristic 'Crociati' stadium design was unveiled, which is now coming closer to becoming reality.
The final design of the stadium now needs to be presented, after the municipality decided last week that the construction of the new stadium is in the 'public interest'. As is well known, bureaucracy is a big problem in Italy, but it seems that the second division side will be able to enjoy the rebuilt and modern stadium as early as 2024.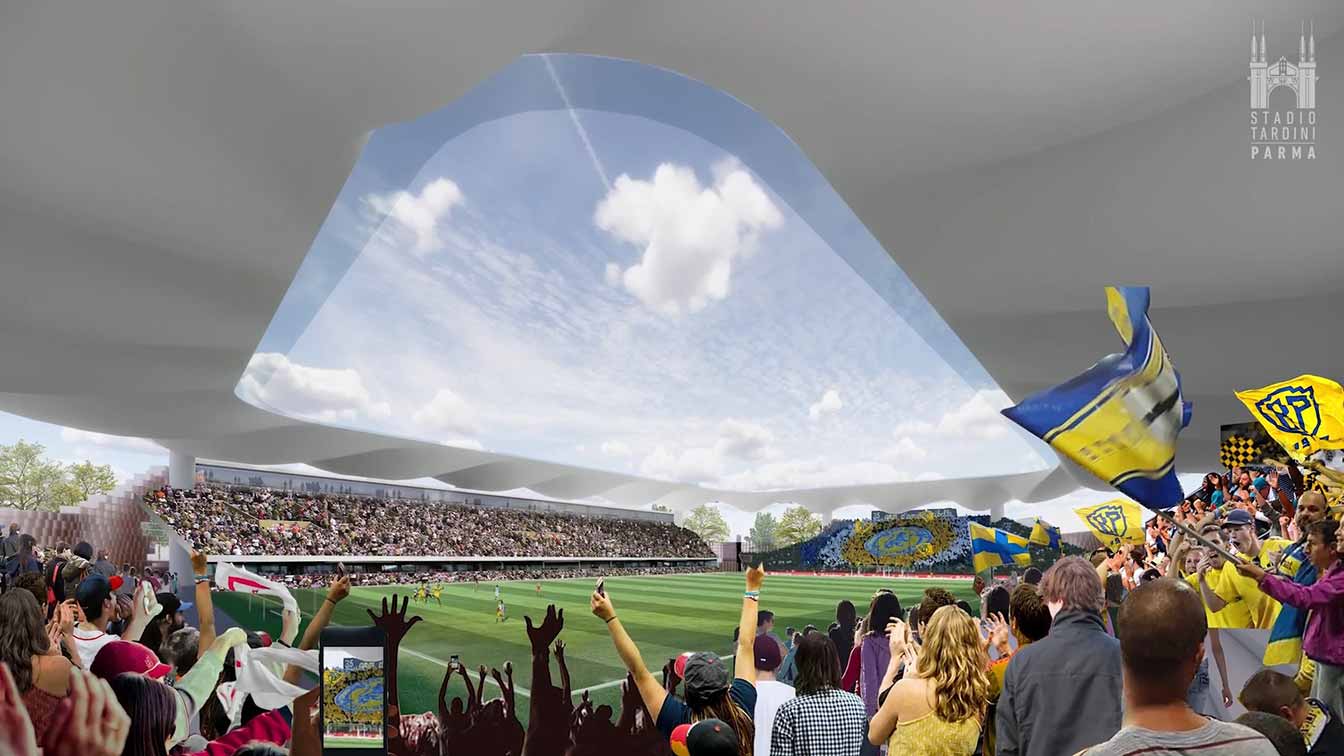 © Parma Calcio 1913, Studio Zoppini
Currently, the most considered option is a phased expansion of Tardini, which would allow Parma to continue playing at its facility while the works are underway. This is a significant change from the original assumptions. Parma cannot imagine playing at the stadium of local rivals Sassuolo in Reggio Emilia and the only possibility would be to temporarily use Stadio Alberto Braglia in Modena.
In terms of capacity, the stadium is expected to reach 22,000 seats, and the total cost of the investment should approach € 80 million. The subject of the dispute, however, is the length of the stadium concession granted to the club. In November 2021, the most likely option was for the city council to transfer ownership of the facility to Parma Calcio for a 90-year period, but current estimates suggest a reduction in this period.