New stadium: Algeria's Olympic Stadium completed after decade
source: StadiumDB.com; author: Tomasz Sobura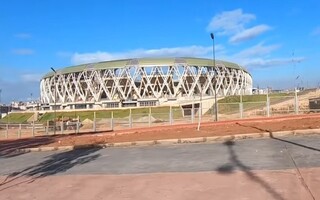 It took almost 11 years to build the first modern stadium in Algeria. The facility with its unique roof structure is part of a $800 million sports complex and an opportunity for the country to attract major events.
Duplicate of Bari's stadium
Stade Olympique d'Oran with a capacity of 40,143 was built to host the 2022 Mediterranean Games. It is located in the Belgaïd district of Bir El Djir in the eastern suburbs of Oran. The ground is part of the 105-hectare Olympic sports complex. Among the facilities there are: an athletics stadium with 4,200 seats, a sports hall for 6,200 people and a sailing centre with three swimming pools.
Designers of the arena followed the example of Stadio San Nicola in Bari, the concept of which was created by Renzo Piano. According to plans from 2006, the stadium was to accommodate 75,000 supporters, but shortly thereafter intended capacity was reduced to just over 40,000. The official start of work took place on June 1, 2010.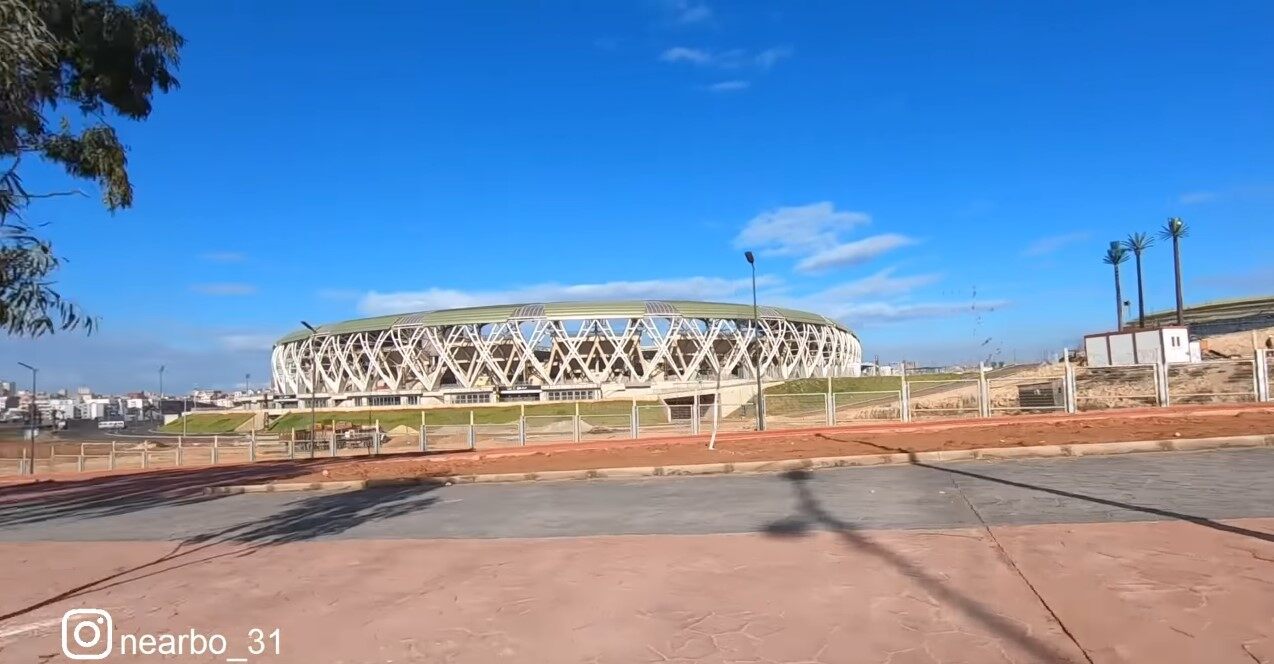 © Near Bo
Initial cost was $142.3 million but was not met despite capacity reduction. Later, labour expenditure jumped to $222.3 million. The original construction completion date was 2012, but it was not reached either and stadium's inauguration was postponed several times.
It was not until June 17, 2021 that the first match (a friendly game of the national team) was played. The design of the facility was entrusted to DVVD and ATSP studios, while the general contractor was China Metallurgical Construction Corporation.
Stadium's roof as hallmark
The architects were inspired by the topography of the area. Therefore, the venue was designed in the style of an ancient amphitheatre located on a natural slope. The elevation is the most original element in terms of aesthetics and engineering. Its steel structure creates a spectacular "braid". Spanning over 300 metres, the gigantic steel structure consists of interwoven segments.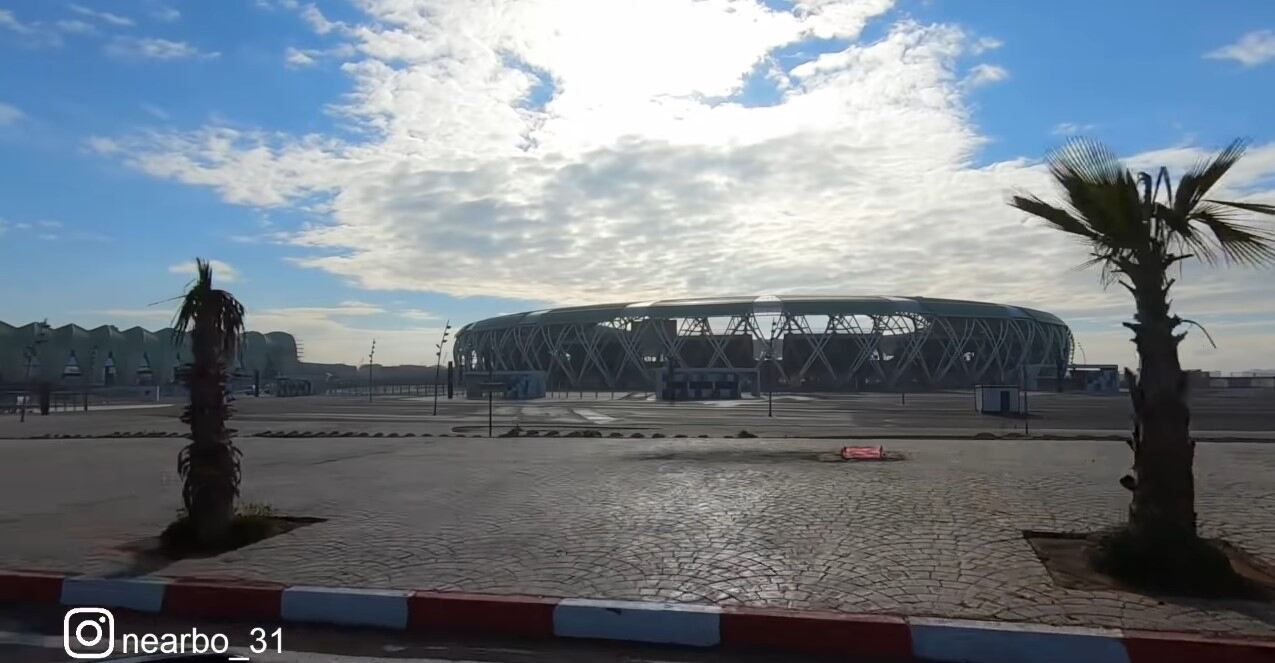 © Near Bo
Naked steel is only covered with an opaque cladding in the west, where most of the infrastructure is. The iconic steel skeleton wasn't only designed to please visitors aesthetically, it's also a very effective structure in the seismically unstable location. 3,000 tons of steel were used to erect the facility's structure.
Auditorium is divided into two levels. The lower one is a continuous ring of stands, while the upper tier consists mostly of rectangular segments (except the main stand), which are visually separated from each other. However, there is a connection between segments thanks to several lower rows between them.
The playing field with dimensions of 105 x 68 m has a hybrid surface, which is surrounded by an athletics track. The lawn care system is fully automatic and responds to the latest weather data - the first of its kind in Africa. Stadium's car park can accommodate 1,500 vehicles.