Valencia: Works on Nou Mestalla to resume in October
source: StadiumDB.com [TS]; author: Tomasz Sobura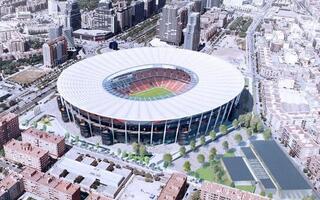 Recently, the club's representatives met twice with the Generalitat Valenciana (various self-governing bodies of the Autonomous Community of Valencia) and once with the City Council. The meetings resulted in new arrangements regarding the future stadium.
Construction of the venue is expected to resume in October this year, more than 12 years after works were suspended due to lack of funds. The planned facility has been scaled down again. This time, its capacity has been set at 46,000, with the possibility of expansion to 63,000. This is a significant reduction compared to the original plans that assumed the arena for more than 70,000 spectators. Thus, it is the fifth concept of the Valencia stadium over the years.
The club ensures that the possible expansion will not require significant interference in the structure of the stands thanks to the flexibility of the new design. The decision to reduce the size of the auditorium is a consequence of the present attendance at Estadio Mestalla and the current number of season ticket holders, which is 32,000.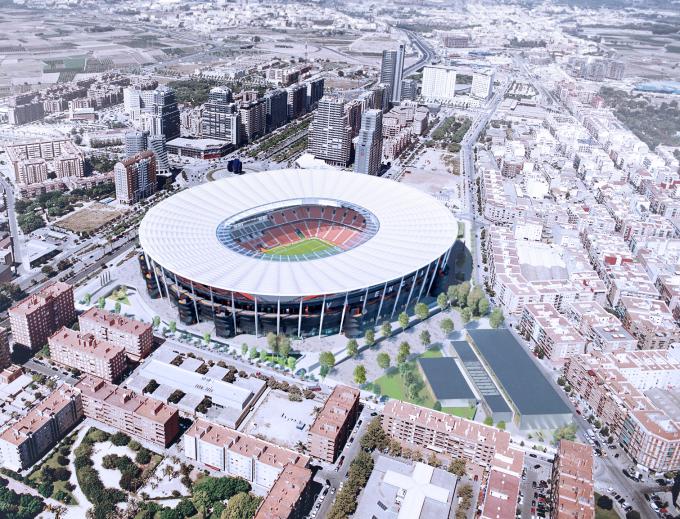 © Valencia CF
The stadium is to have three tiers of stands, but the middle level will be almost entirely dedicated to hospitality zones, catering and commercial areas. This is the key to the profitability of the arena in the long run. Energy savings will be ensured by installing solar panels on the rooftop.
Completion of the works will require at least €130 million. The exact cost has not yet been made public. The club intends to obtain the missing amount from several sources. €84 million is to come from the CVC Capital, of which €80 million will be allocated to the general construction works, and another €4 million to digitisation of the venue.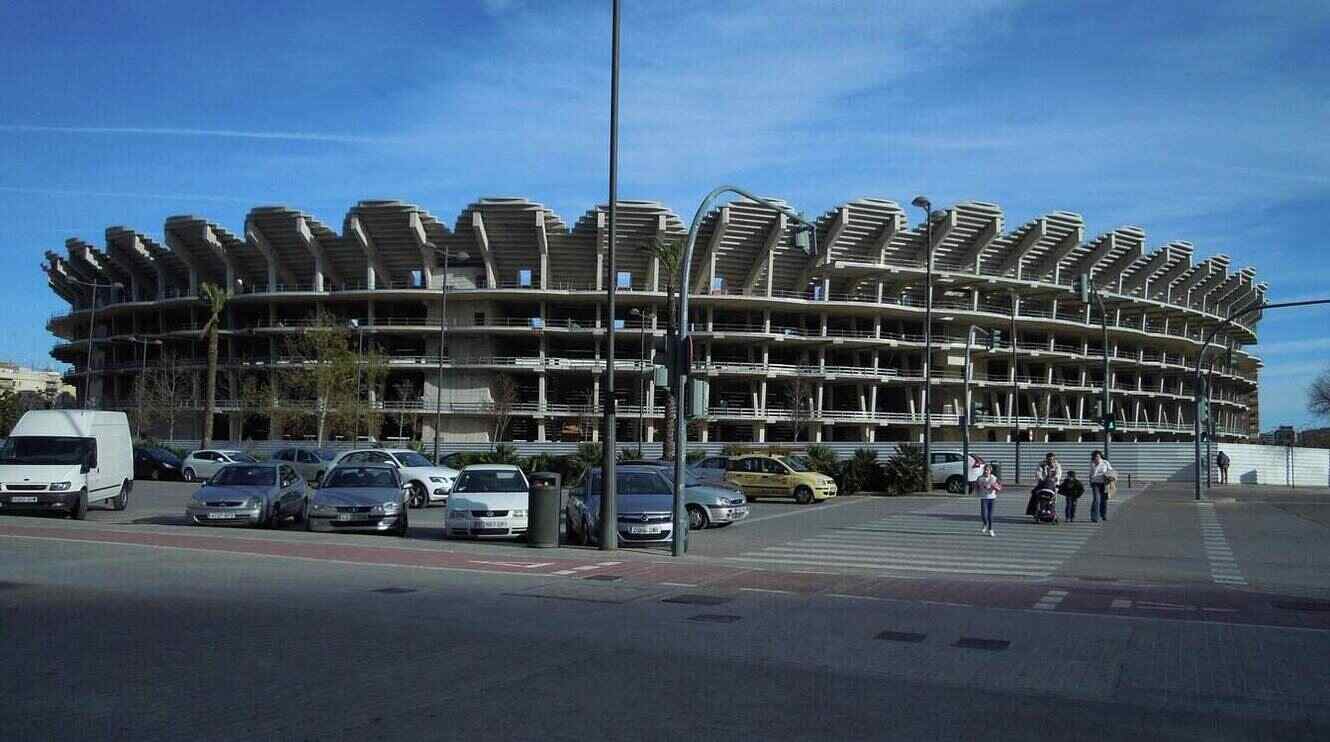 © Ravave
Valencia CF expects to get €35 million from a bank loan and the rest of the above-mentioned total amount from the naming rights deal and the sale of sky boxes. The club also plans to acquire technology partners for the stadium who could advertise there.
Works are slated to start in October this year, with completion scheduled for August 2024. Construction of a sports centre around Nou Mestalla is also expected to begin this year. Valencia CF is obliged to provide the relevant authorities with complete design documentation and confirmation of financing by April.
Author: Tomasz Sobura