USA: Gillette Stadium will be renovated
source: StadiumDB.com; author: Rafał Zagrobelny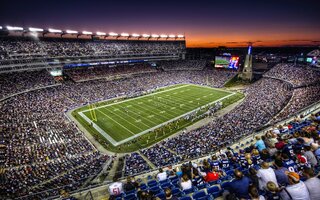 New England Patriots are transforming Gillette Stadium. The revamp project will begin in early 2022 and its price tag is $225 million. The facility is also used by New England Revolution in Major League Soccer.
This will be the most important redevelopment of Gillette Stadium since it opened in 2002. Work will start at the north end of the venue. The design will include a completely renewed plaza leading to the stadium, including a new and improved lighthouse - the hallmark of the facility. Inside the stadium there will be a new HD video board as well as other fan amenities.
New England Patriots have been at the forefront of the league for many years. They have won the Super Bowl three times since 2015 and are the favorites in many games, which can be checked by browsing free sports betting picks. In recent years, the NFL has gained many new, multi-functional and modern stadiums. Patriots deserve a facility that they will not have to be ashamed of.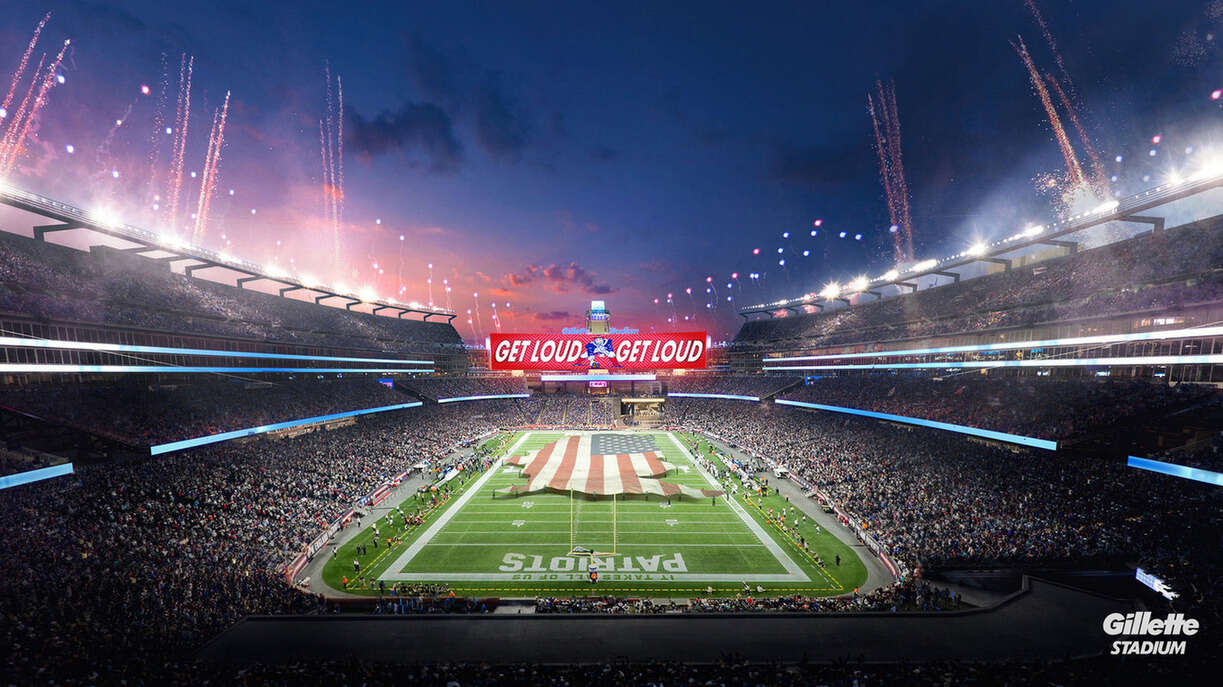 © New England Patriots
The upgraded lighthouse will include an 360-degree observation deck at a height of 218 feet that will be available to supporters visiting the stadium and for private events. The fan entrance at the north end of the venue will also be modernized. There will be a new fan-activation space on the lower plaza, along with a landscaped staircase to lead visitors up to the concourse where they can see the playing field and video board in the south end zone.
The new HD video board at the north end will be the largest HD screen in an outdoor stadium in the US and will double the size of the one located at the south end zone. The 22,200 square foot curved board will provide game action, replays, statistics and fantasy football updates. Patriots are not reporting any capacity expansion, so it is likely to remain at 68,756 seats.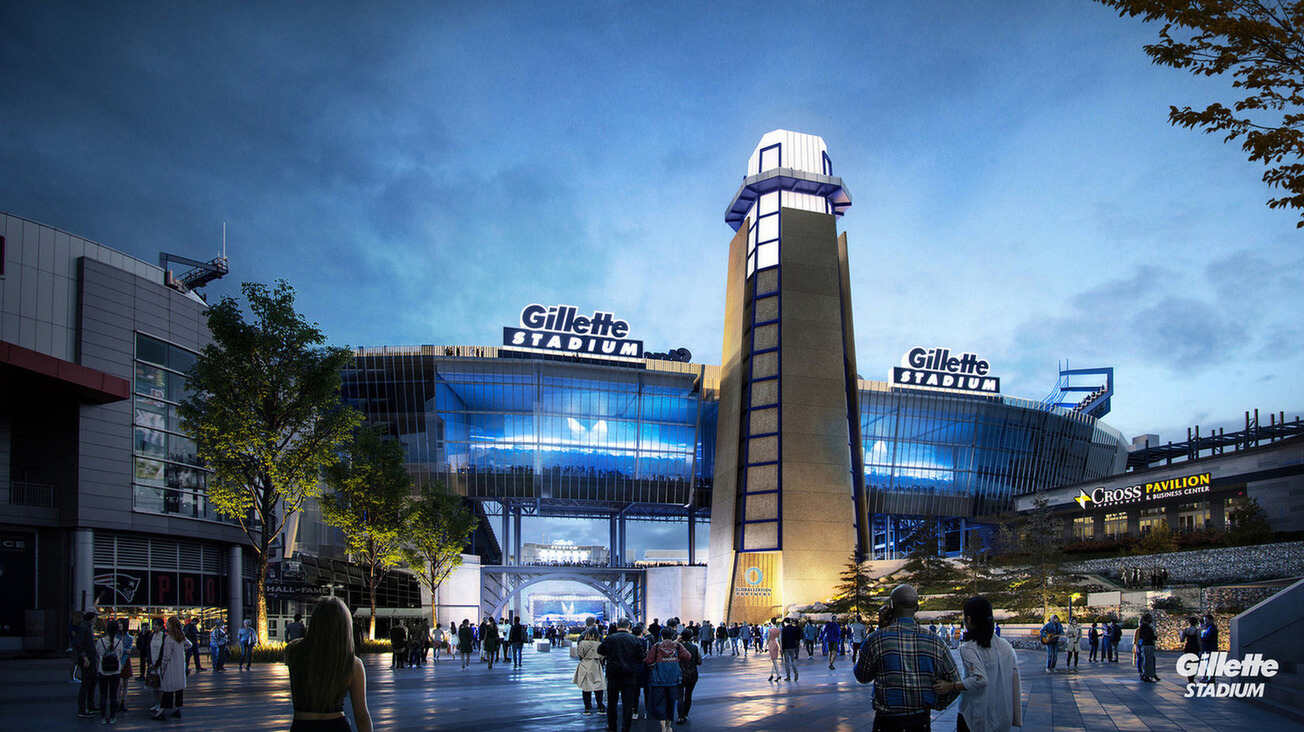 © New England Patriots
The renovation follows many recent enhancements to Gillette Stadium including the addition of communal fan gathering spaces and business areas. What's more, 2021 saw a major upgrade to the south end zone with a new 70 percent larger video board and merchandise zone.
In the first 20 years of Gillette Stadium's existence, Robert Kraft, owner of Patriots and Revolution, has invested over $300 million in stadium improvements. The new project, including last season's South End improvements, will total an additional $225 million. Construction is expected to be completed before the 2023 NFL season. New enhancements should keep Gillette Stadium going for the next two decades.