Spain: € 20 million to redevelop Mallorca's stadium
source: StadiumDB.com [RS]; author: Robert Saganowski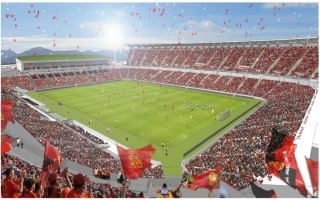 The architectural studio, led by Izaskun Larzabal, will restyle Visit Mallorca Estadi on the most famous island of the Balearic archipelago. The works are expected to take 2 years and be completed in 2024.
RCD Mallorca's stadium was commissioned 23 years ago for the 1999 Summer Universiade, but in recent years its condition has worsened somewhat due to deteriorating concrete, roof damage, problems with the sewage system, drainage and the electrical grid.
The expectations of the club and the city were met by a Basque architectural studio, whose portfolio includes the redevelopment of Estadio Anoeta in San Sebastian. The goal of the project is very similar to the one that Larzabal and company had to face in the Basque Country.
Fans of 'Los Bermellones' can rest assured - the final version of Real Sociedad's venue won the Prix Versailles 2020 award in sports, ahead of arenas such as Tottenham Hotspur Stadium and Puskás Aréna in Budapest.

© rcdmallorca.es
Visit Mallorca Estadi (operating under that name from 2020) is a stadium with an athletics track, which Mallorca's management intend to remove in order to bring fans closer to the pitch from 42.4 to just 8.5 metres.
The entire project is expected to be closed at € 21 million and will see an additional ring of stands built around the pitch to connect the current main stand and the unroofed stands. This will be made possible by gaining space after the removal of the aforementioned track.
Part of the work will involve the construction of two new squares in the vicinity of the stadium, a new supporters' office and a new RCD Mallorca store. The aim of the City Council, which owns the facility, is to adapt it to the 21st-century requirements, as well as to create an urban space in which "everyone will be welcome".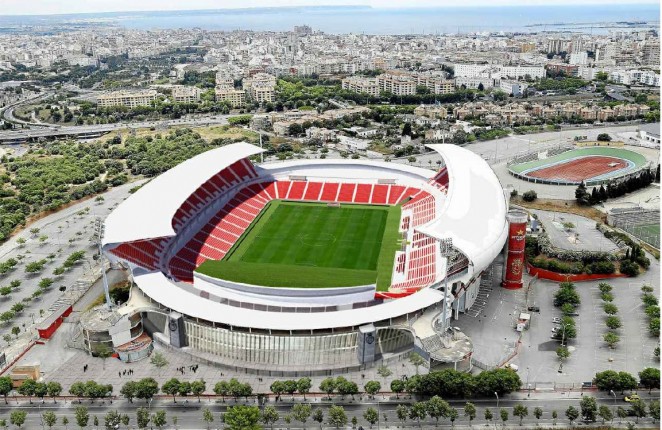 © rcdmallorca.es
The work, which is expected to begin in 2022 and be completed by mid-2024, has been divided into four stages. It is estimated that the first shovel could be driven in before the end of the current La Liga season, however, the CVC fund has a lot to say in that matter, as it has been making its way into Spanish football for some time.
Under the 'La Liga Impulso' project, set up in partnership with CVC Capital Partners, RCD Mallorca will have around € 30 million at its disposal, which will allow the club to continue its investments in a slightly longer future.