Italy: Bari will refresh its 'giant'
source: StadiumDB.com; author: Robert Saganowski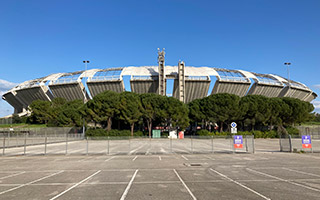 Following the awarding of tenders, renovation work at Bari's Stadio San Nicola will soon begin. This will allow the local team to play in Serie B next season if they get a promotion.
The almost 60,000-seat Stadio San Nicola is one of the largest football arenas in Italy, and the first biggest south of Rome. Built especially for the Italia '90, the venue hosted the penultimate European Cup final in 1991, but more than 30 years after that event, the priority is to adapt the facility to the requirements of the second tier of competition.
At the halfway point of Serie C, Group B season, SSC Bari is the leader with an advantage of as many as 7 points over second-placed Monopoli, although only the first position in the table guarantees direct promotion to a higher league. Thanks to only two defeats in 20 matches, fans of 'Galletti' can realistically think about a return to the central level after several years of underperformance.
© Robert Saganowski
For the stadium to be approved for Serie B in the 22/23 season, a certain 'lifting' is necessary. At first glance, it would seem that due to its dimensions, the facility certainly meets the requirements of not only the second, but also the first level of the competition. Nothing could be more wrong! Numerous architectural solutions are already 'a yesterday's news', and in addition some elements of the construction are very outdated.
The city authorities will spend € 11 million to upgrade Stadio San Nicola. The first to be replaced are the seats, so that they will all be red and white (referring to the club's colours). Sports councillor Pietro Petruzzelli also ensures that the two old scoreboards will be replaced by a large screen on the south curve. The lighting system is to be based entirely on LEDs, which will allow matches to be played in the evening and will also contribute to better quality of TV coverage.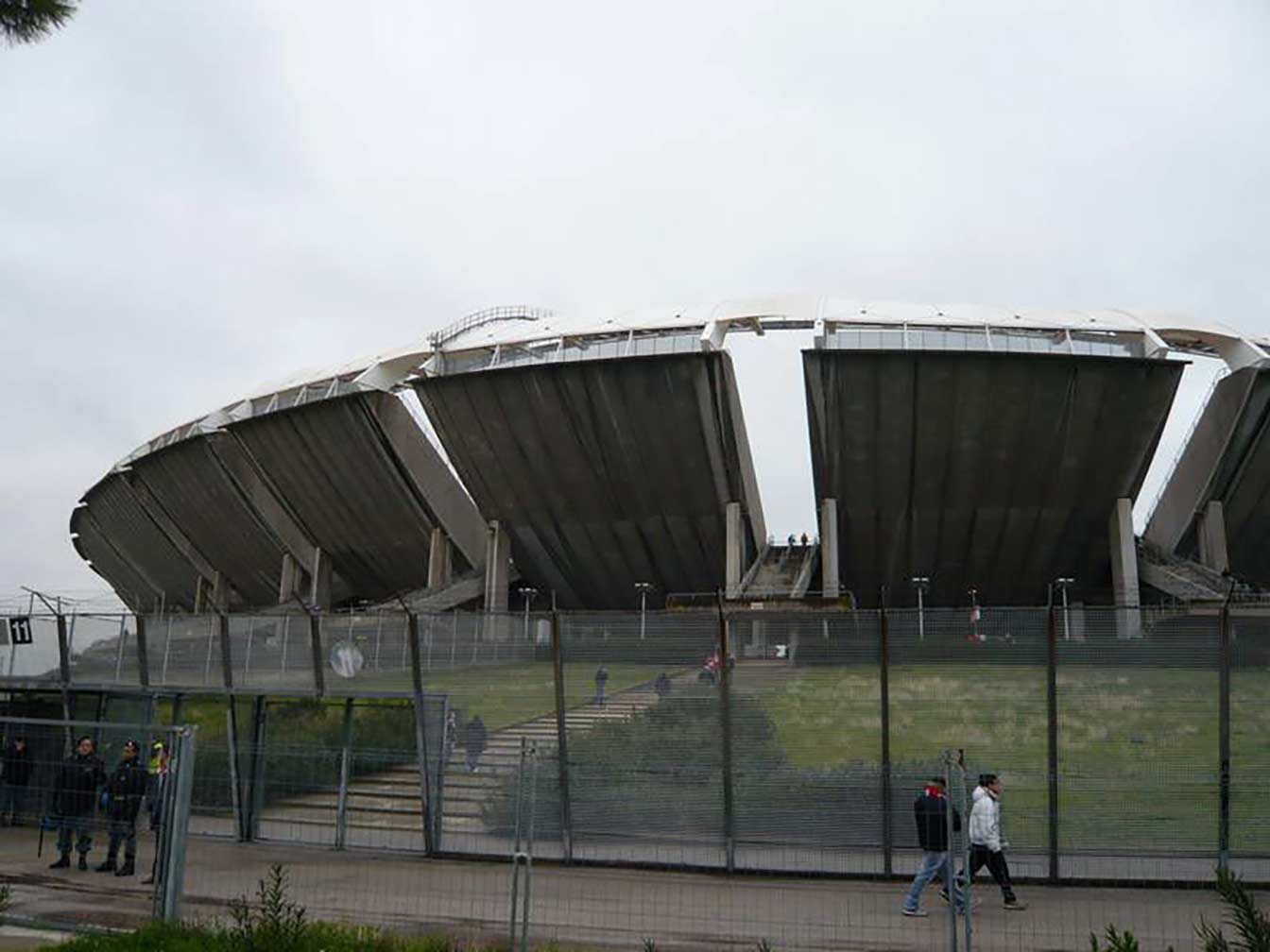 © Frank-Jasperneite.de
An important issue that will allow the stadium to return to its former glory is the restoration of the 26 'petals' into which the upper storey of the venue is divided. Over the years of use, these structural elements have been exposed to the damaging effects of wind, which has caused a lot of wear and tear, especially in recent years.
Long-term plans also include the replacement of the already ageing roof. Of the two proposals, the one chosen will take longer to implement, but will allow the damaged parts of the roof to be replaced with new sheets of Teflon-coated membrane. The main purpose of such a solution is to strengthen their resistance to bad weather conditions and temperature fluctuations. The changes are expected to be visible for up to 25-30 years.
Author: Robert Saganowski