England: Rovers are closer to starting work on new home
source: StadiumDB.com [TS]; author: Tomasz Sobura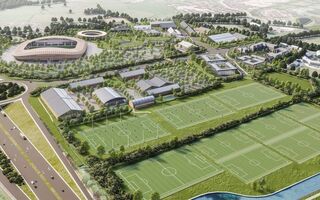 Green energy company, Ecotricity, has submitted revised plans for a new stadium of Forest Green Rovers. This was a must as previous proposals had been challenged due to concerns about noise levels, traffic jams and the impact on the landscape.
The basic design assumptions remain unmodified. The facility is to have a capacity of 5,000 and will be constructed almost entirely of wood. Its location, the site next to Junction 13 of the M5 in Gloucestershire, has also been unchanged. According to earlier announcements, the venue is projected to have the lowest carbon footprint in the world.
The planning permission for the stadium, office space (38,000 square metres) and industrial space (18,000 square metres) was approved in December 2019. The project is expected to generate £150 million for the local economy. After the construction is completed, businesses that value ecology are to move there.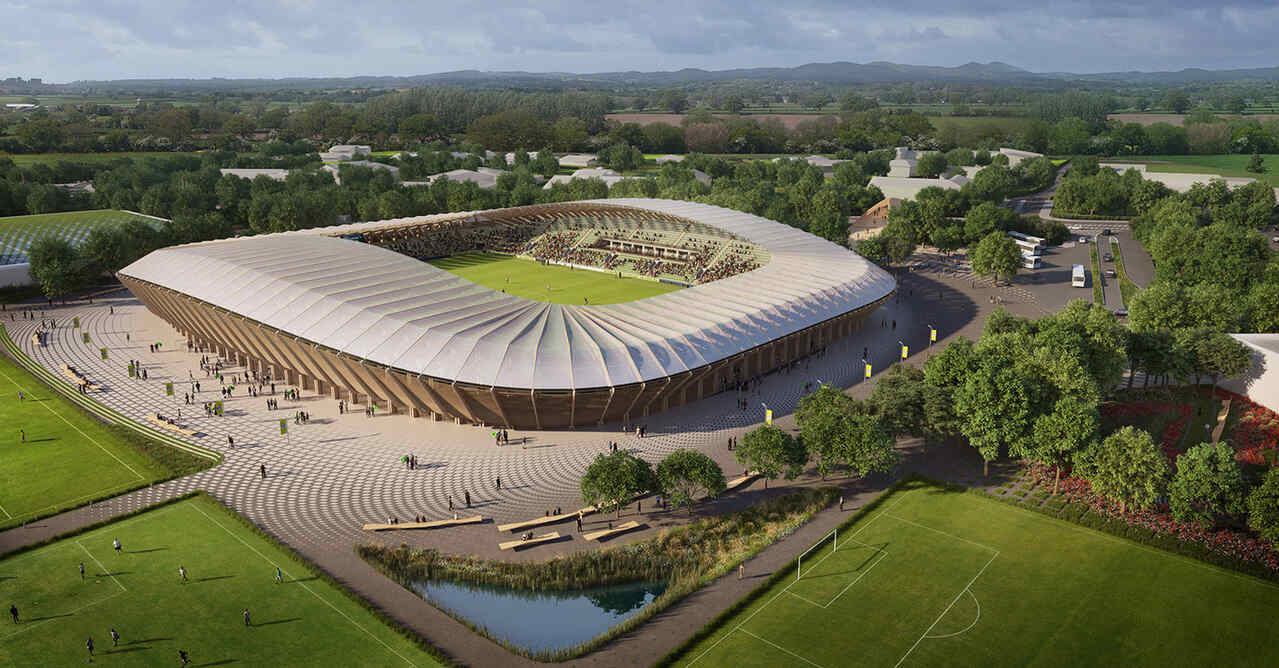 © Zaha Hadid Architects
The new plans have been submitted to the district council, and their goal is to adapt the design documentation to the local zoning plan. Another important factor is attracting green sector investors to the area. This is what Stroud District Council is aiming for.
Dale Vince, founder of Ecotricity and chairman of Forest Green Rovers, said: It's taken a long time to get here, but Eco Park and the local plan are now aligned and we are measurably closer to being able to start work.
Thus, there is a good chance that the works related to the implementation of the first phase of the investment will start in the spring of 2022. At this stage, a training complex for all Rovers teams is to be built. The area around the sports facilities is to be characterized by high biodiversity thanks to the planting of several thousand trees. In the next phase, a new arena will be created for Forest Green Rovers.
Before the works commence, an extensive archaeological survey should be carried out, which may take 3 to 4 months. It is said that the planned construction site may contain Roman artefacts hidden in the ground.
Author: Tomasz Sobura