Berlin: No chance for Union's stadium expansion this summer
source: StadiumDB.com [TS]; author: Tomasz Sobura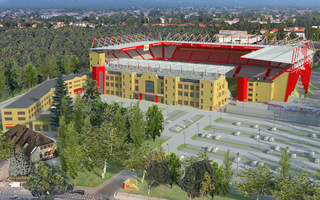 Clubs from the German capital have a hard time when it comes to stadium infrastructure. Hertha is laboriously looking for a suitable site for the construction of a new venue, and Union is unsuccessfully seeking permission to increase the arena's capacity.
The plans to modernise Stadion An der Alten Försterei were unveiled in 2017. Since then, the club has not been able to push through the project that aims to raise the number of seats from 22,012 to 37,000. The cost of the works is estimated at €39 million, although this amount seems to be heavily underestimated.
At the time of the design presentation (June 2017), there was talk of an expenditure of €38 million. However, the prices of building materials have gone up significantly since then. There is also a problem with their availability due to the disruption of supply chains caused by the coronavirus pandemic.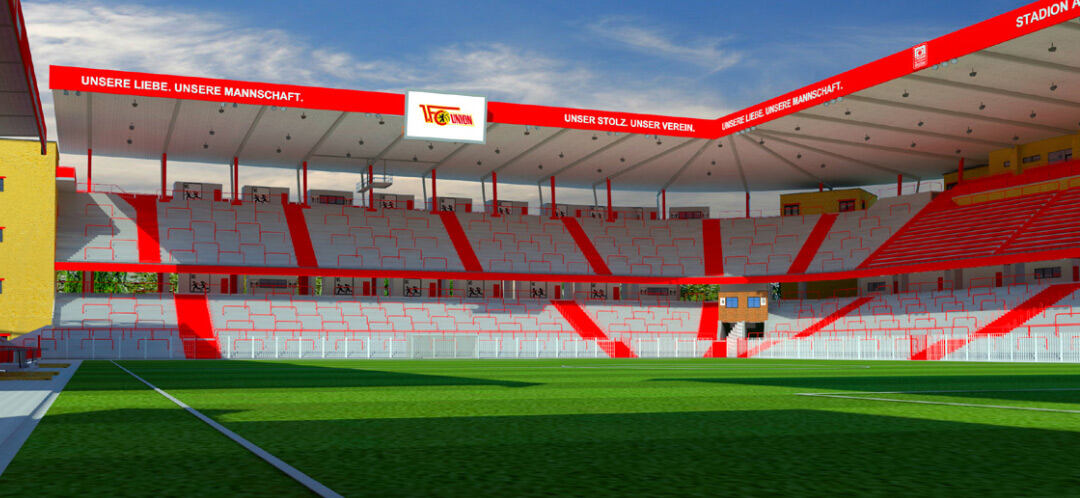 © 1. FC Union Berlin
Union has had several unsuccessful attempts to start the works in the past few years. The next one was supposed to take place this summer, but it is already known that the redevelopment will not start at this time as well.
This is a consequence of the decision of the Berlin Senate that rejected the club's application. This is quite a disappointment for the Union authorities, which at the General Meeting in December last year were full of hope for a building permit in 2022.
The problem is not the scale of the stadium expansion, but the lack of adequate infrastructure around it. The addition of 15,000 seats will create traffic problems for the neighbourhood. In order to counteract this, the nearby Köpenick station will have to be extended, which is not expected to happen until 2026.
What's more, the frequency of trams should be increased, as well as the number of parking spaces around the facility. It seems that due to the above-mentioned issues it will be very difficult to enlarge the auditorium to 37,000 in the near future.

© 1. FC Union Berlin
The club would certainly be able to finance the redevelopment of the venue. Recently, the number of sponsors has risen from 468 to 482, and Union's revenues in the current season - compared to the previous campaign - should go up by €25 million to reach a total of €96.4 million.
The president of the Union, Dirk Zingler, announced at the General Meeting that the club will make investments of €100 million by 2025. Before the stadium is modernised, Union plans to expand the club's academy by August 2023.
Author: Tomasz Sobura