Romania: Dinamo closer to building new home
source: StadiumDB.com [TS]; author: Tomasz Sobura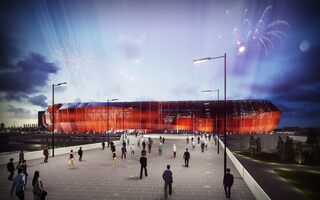 Since 2017, the plans for Dinamo's new stadium have come a long way. The club overcame many formal obstacles, as a result of which it changed the location of the future venue. There is a good chance that construction works will start next year.
Another important step towards a new stadium for the Red Dogs was made this month. The president of CNI (the state-owned company responsible for the construction of sports arenas) confirmed that the new facility will be built on the site of the club's current stadium.
A few years earlier, the construction of a venue on a plot occupied by a velodrome was seriously considered. However, it was met with a wave of protests from local residents and eventually the contract for this location was aborted.
The termination of the aforementioned arrangement was the most important condition for the signing of a new agreement between CNI and Dinamo, this time for the construction of the stadium on the site of the current one.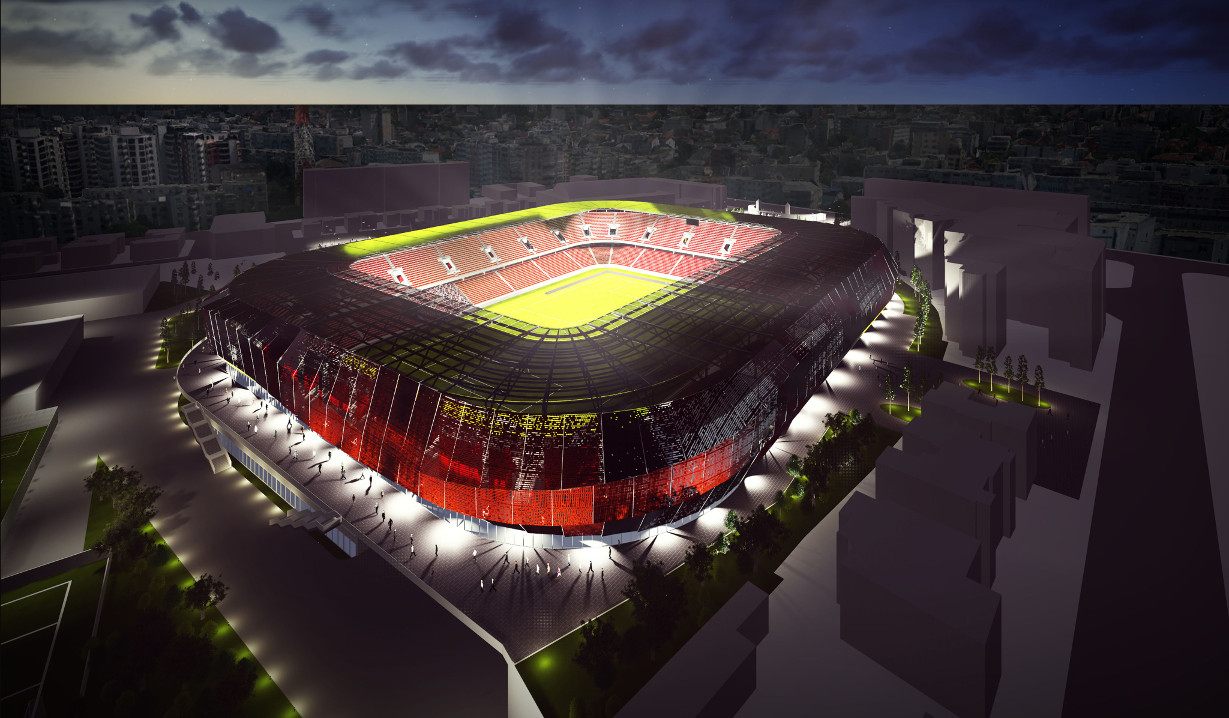 © CS Dinamo
The new arena is currently undergoing pre-feasibility and feasibility studies analysing its economic and technical indicators, with particular emphasis on capacity (33,000 seats). The next step will be to announce a tender for the construction design of the stadium, because so far there is only a preliminary concept.
If everything goes smoothly and Dinamo accepts the architects' vision, there is a chance that the demolition of Stadionul Stefan cel Mare will begin in spring or summer next year. Although the latter date seems more likely.
Knocking down the old facility will be possible only if the financing for the new stadium is secured and the entire bureaucratic path is completed (including the transfer of land to CNI). What's more, before the demolition takes place, all the technical and economic expertise of the old venue must be ready.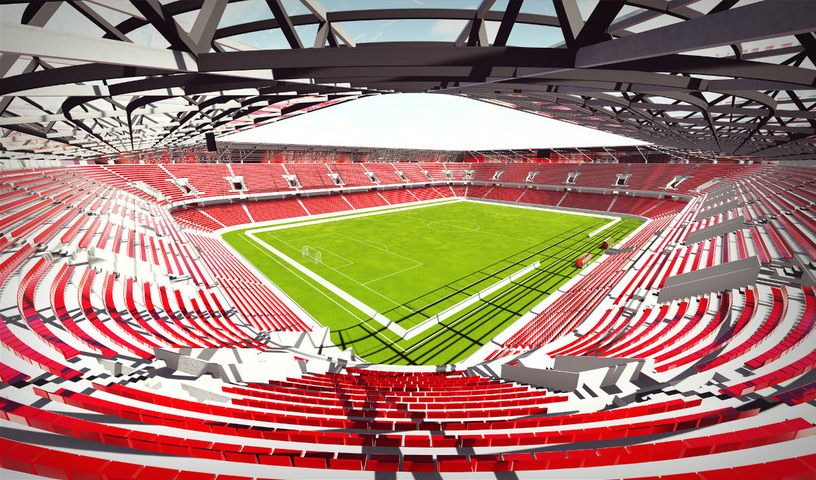 © CS Dinamo
It is expected that the construction of the new arena will take 18-24 months with an estimated cost of € 90-100 million. However, these calculations may be outdated, as they come from a year ago, and construction materials have become significantly more expensive since then.
For the duration of the works, Dinamo would like to move to Stadionul Arcul de Triumf. It will not be an easy task, because other teams from Bucharest are also willing to play there.
Author: Tomasz Sobura