Jakarta: Just over three months until the end of construction
source: StadiumDB.com [TS]; author: Tomasz Sobura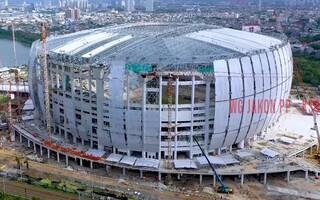 In September it was announced that the stadium would be completed by the end of this year. However, even then it was almost certain that this deadline would not be met. The most realistic date for completion seems to be next March, almost exactly three years after the start of the works.
The completion rate of the Jakarta International Stadium project on December 21 was 90.88%. This means that the 82,000-seater stadium will probably be put into use in March next year. The general contractor of the facility issues a weekly report and the aforementioned completion rate was up to date for the 120th week of the construction.
Considering the scale of the project, this is a decent result. Perhaps the arena could have been opened in December, but the increase in coronavirus cases in Indonesia was one of the reasons for the failure to meet the initial schedule.
© PT WIKA Gedung Official Youtube
At this point, the work is focused on the interior of the stadium building. Seats are being installed on the first and second tiers of the stands and the hybrid turf of the playing field is already in place.
Works should speed up as the roof sheathing installation was completed in week 118 and that makes easier to carry out the necessary works inside the building and in the stands. It is mainly about completing the assembly of the seating, sound and lighting.
The stadium's roof is retractable and its structure weighs 3900 tons, reaching 73 meters at its highest point. Thus, when the venue is put into operation, it will be the largest arena in Asia with a sliding roof.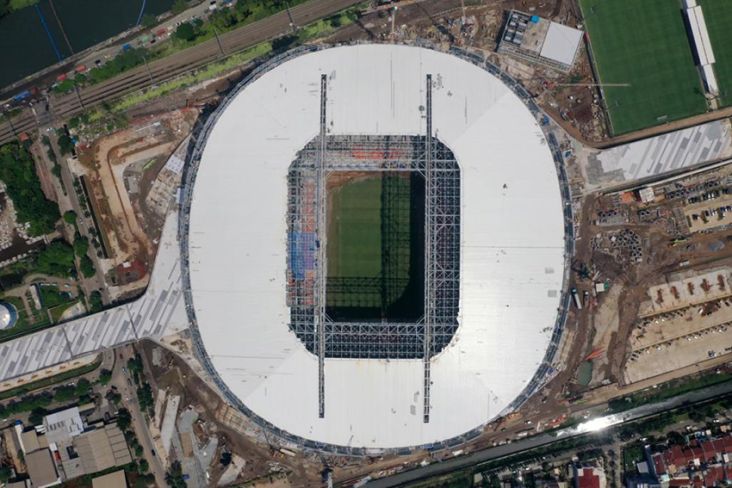 © PT WIKA Gedung Official Youtube
From the outside, the facility is covered with vertical panels made of aluminum composites. Each of them has perforations inspired by the Persija crest and tiger spots, thanks to which the interior is to receive adequate ventilation. In total, the stadium covers an area of 26.5 hectares.
Jakarta International Stadium will be used on a daily basis by the popular Indonesian football club - the above-mentioned Persija. The national football team is to play at the facility from time to time.
In addition, concerts and other music events will be organised. The construction cost is 4.5 trillion Indonesian rupees (currently $316 million), although when the end of works is announced, this figure will have to be officially confirmed.
Author: Tomasz Sobura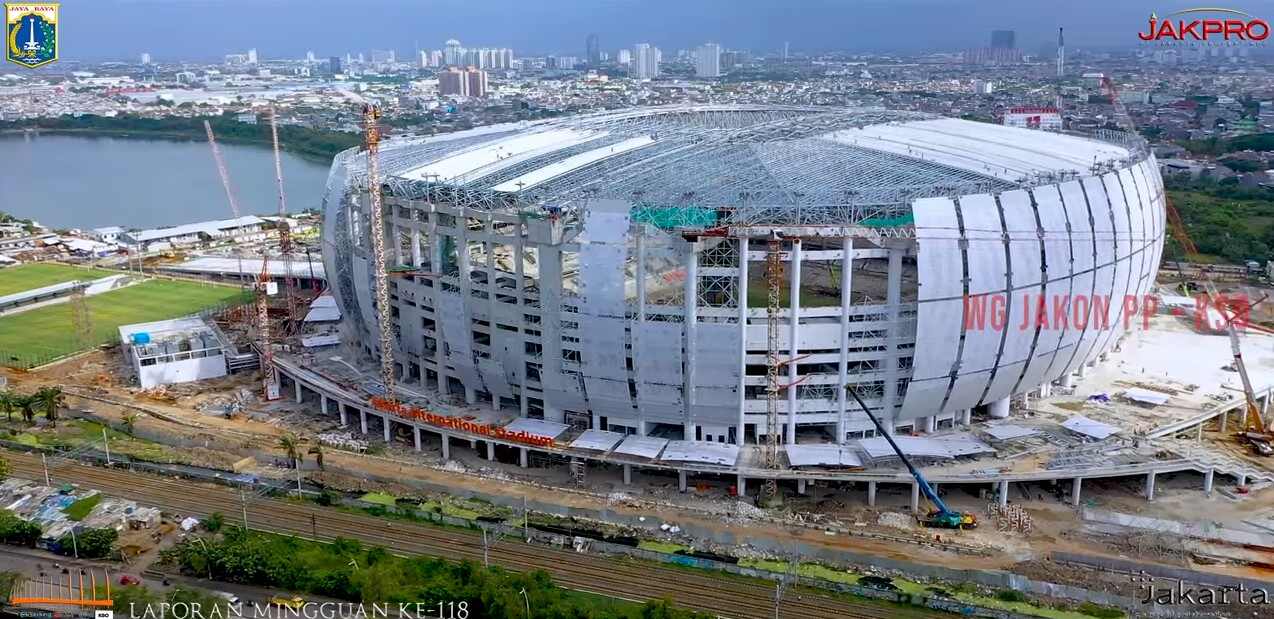 © PT WIKA Gedung Official Youtube